Best Primus Songs of All Time – Top 10 Tracks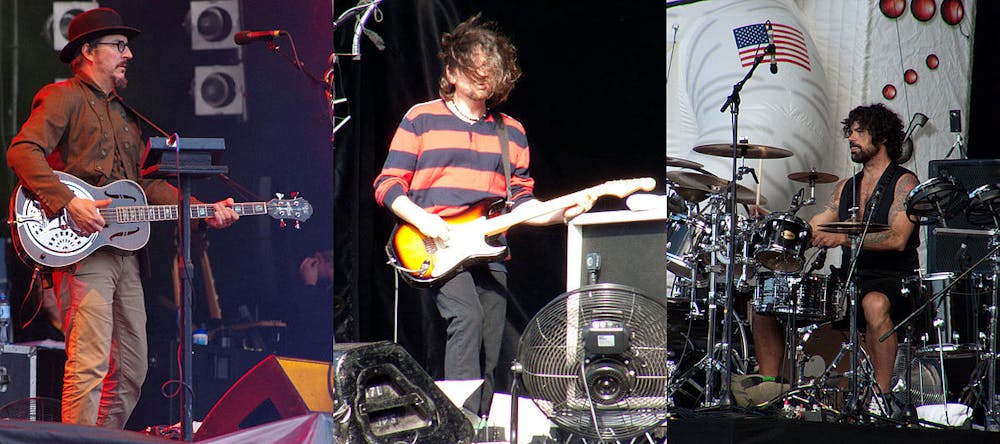 Follow Primus!
Follow Primus to get alerts about upcoming events and special deals!
Primus formed in the late '80s in Northern California and released their first album, Suck On This, in 1989.
Primus has performed in venues such as: ACL Live at Moody Theater, Amphitheater at White River State Park, The Anthem, Arizona Federal Theatre, The Armory, Bayou Music Center, The Beacon Theatre, Bonnaroo, Cal Coast Credit Union Amphitheater, Charlotte Metro Credit Union Amphitheatre
Primus has played in major festivals like Bonnaroo
Primus has upcoming events in Outlaw Field at Idaho Botanical Garden, Kettlehouse Amphitheater, Pavilion at Riverfront, Marymoor Park, McMenamins Edgefield Concerts, Les Schwab Amphitheater, Hard Rock Live Orlando, Coca-Cola Roxy, Bonnaroo, Red Hat Amphitheater
Without further ado, here are Primus top 10 tracks of all time:
1. Jerry Was A Race Car Driver
2. John The Fisherman
3. My Name Is Mud
4. Wynona's Big Brown Beaver
5. American Life
6. Too Many Puppies
7. Tommy The Cat
8. Have A Cigar
9. Welcome To This World
10. The Toys Go Winding Down
Primus Details
Rock
Primus formed in the late '80s in Northern California and released their first album, Suck On This, in 1989. They signed to Caroline Records and in 1990 released their now classic album, Frizzle Fry. As part of the alternative rock explosion of the early '90s, the band signed to Interscope and gave the world some of the biggest records of the decade, including Sailing The Seas Of Cheese, Pork Soda, Tales From The Punchbowl and The Brown Album. During this time, Primus also enjoyed several Billboard top 10 debuts, garnered a Grammy nomination, and wrote the internationally loved and enduring theme song for South Park. Fronted by the inimitable Les Claypool, considered one of the most versatile and unique bass players alive, Primus offers up a zany and eclectic style of music all their own, throwing in a healthy amount of the bizarre for good measure.
In terms of a new studio album, Claypool says, "The Primus record is nearly done. For those of you who enjoyed Last Salmon Man, the new song that we played New Year's, you'll love the new record because every song basically sounds exactly the same as that one. In fact, we just kept recording the same song over and over and I would just change a few of the lyrics around. I hear that's the way Pink Floyd used to do it and those guys are no slouches. (My manager got bent out of shape at me writing that last bit about the record and he wanted me to change it so, here is what I'm changing it to: The Primus record is nearly done. Every song is pretty much a variation of Don't Fear the Reaper by Blue Oyster Cult. Everyone should buy two copies".