Audio Discotech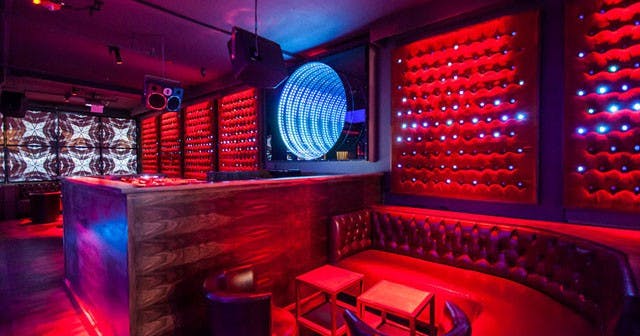 Located in the heart of San Francisco's SOMA district, is Audio: one of the best mid-sized dance music venues in the world. Like Temple, Audio is also able to connect with its audience and give them exactly the type of experience they are looking for because it is a place that was designed by sound fanatics for sound fanatics. Audio had been specially curated to present a level of quality in both sound and musical talent unlike any other space to its visitors. Many international DJs already regard Audio as one of their favorite clubs with the best sound in San Francisco and Funktion One has chosen Audio to be the showcase venue for their immaculate system. With the world's first Funktion One 3D surround system, flagship Funktion One speakers and a dynamic 3D lighting system, Audio is able to give their guests the perfect truly state-of-the-art immersive experience that combines the best sound, lighting and musical talent in an intimate setting. At Audio, clubgoers will also be able to talent such as the likes of Coyote Kisses, Foster the People, and more.
RSVP at Audio Discotech
The End Up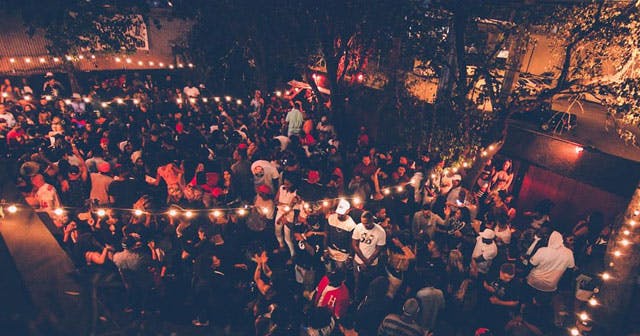 Known as San Francisco's legendary after-hours nightclub, The Endup celebrates dance culture like no other venue. The thumping bass heard as you approach, tells you this place is not for the faint of heart. Conveniently located on 6th & Harrison in the SoMa district, The Endup delivers delivers premium nightlife and top-notch entertainment, creating a space where the two collide. The End Up is everything frightened evangelicals in the Bible Belt imagine San Francisco to be. It is home to the weirdoes (which is saying something in San Fran), the superheroes, the uber-scenesters, a wonderful contingent of drag queens, lots of shirtless, sweaty boys-who-like-boys, and an assortment of the most interesting people in the city. It is where the locals go when they're done playing gigs, closing up the other clubs, and looking for something to do. The End Up is a freaky-deaky Shangri-La, where Playboy magazine noted – when it was named one of the country's best afterhours clubs – "anything goes, and we mean anything." The dive bar chic atmosphere is anchored by a large-ish bar, the dance floor is not huge, but big enough, broken up a bit by mirrored columns. The EAW sound system keeps the music coming through in high fidelity, and the lights and lasers keep things shiny and sparkly. There's a back room lounge with a fireplace and plush white couches for taking a load off. The open-air, outdoor patio has wooden booths and benches, and is dotted by trees, accented with a bubbly fountain, and also hosts a food stand (hot dogs, dim sum, an assortment of snacks). The music trends towards house – San Fran icon David Harness makes regular appearances – but you're as likely to find electro, nu disco, indie dance, and a little bit of everything else depending on what night, or morning, you show up. Regular parties are Thursday's EDMSF, Friday's Fever and Sunday morning's T-Dance. A caveat before you make your way to the End Up: this is not clubbing for amateurs. The gay is strong with this place so if you're squeamish, probably best to go back to your hotel. The intoxicant of choice for a lot of folks at the End Up is not booze, so don't be surprised to see some rather wrung out people there (it is, after all an afterhours spot).
RSVP at The End Up