Best Oscar Velazquez Songs of All Time – Top 10 Tracks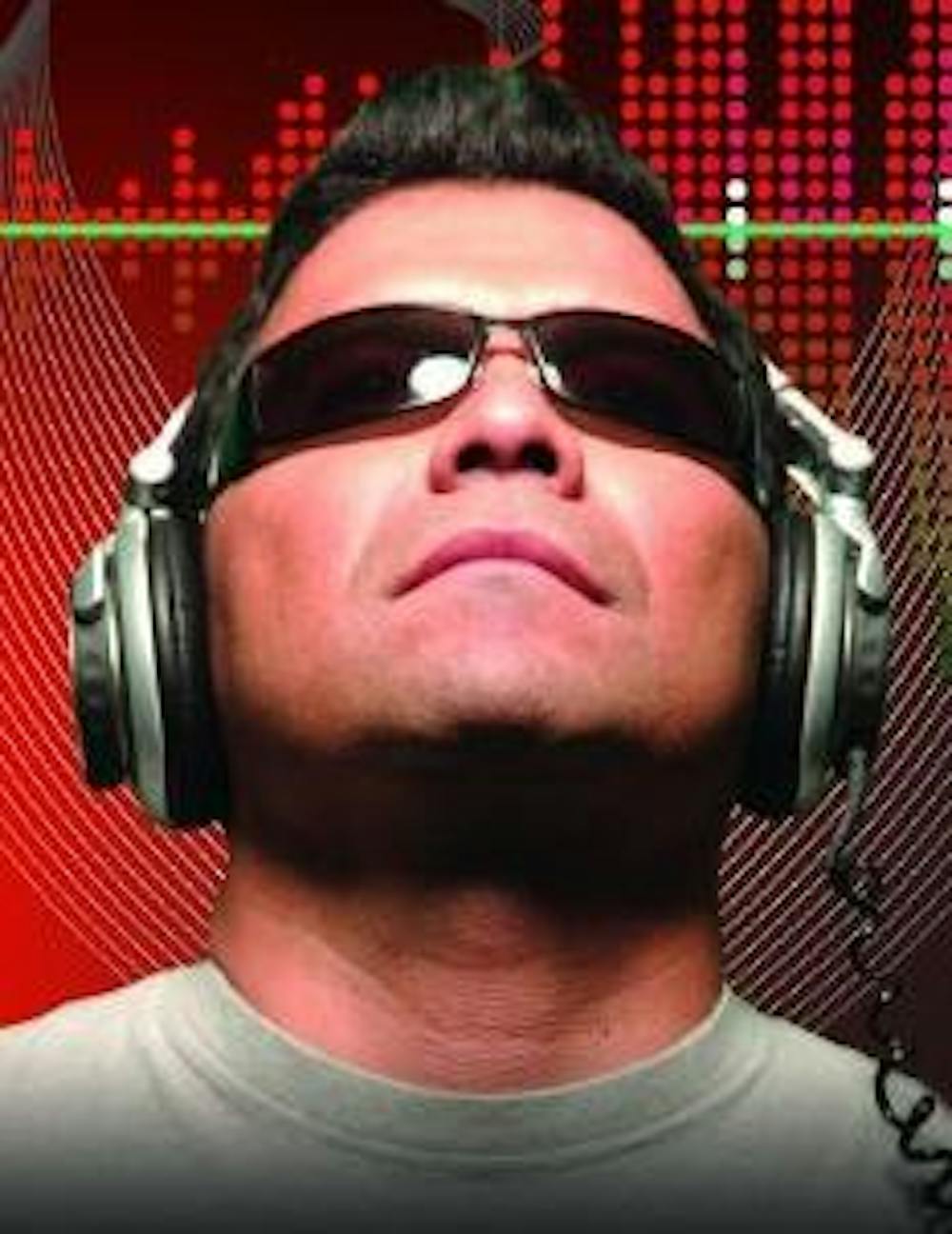 Follow Oscar Velazquez!
Follow Oscar Velazquez to get alerts about upcoming events and special deals!
By the late 80's, he got acquainted with the high energy sounds from Divine, Patrick Cowley, the Flirts, and Stacey Q., who then rocked massive underground events in Mexico City.
Oscar Velazquez has performed in venues such as: Spin
Without further ado, here are Oscar Velazquez top 10 tracks of all time:
1. True House Music - Xavier Santos & Carlos Gomix Remix
2. White Castles (Oscar Velazquez Alive Mix)
Tony Dark Eyes, Chela Rivas, Oscar Velazquez
3. Crazyness - Original Mix
Karim Cato, Oscar Velazquez
4. True House Music - Luis Ache Sunset Remix
5. Amsterdam - Edgar Velazquez Red District Remix
6. Lick Me Up (Ft. Zhana Roiya) - Oscar Velazquez Remix
Tony Moran, Dani Toro, Zhana Roiya, Oscar Velazquez
7. Libertad
Christian Chávez, Anahí, Oscar Velazquez
8. Naked - Oscar Velazquez Epic Remix
Consuelo Costin, Massi, De Leon, Oscar Velazquez
9. Hotel California - Oscar Velazquez Remix
Rafha Madrid, Oscar Velazquez
10. One Love - Oscar Velazquez Remix
Eddie Martinez, Meg, Oscar Velazquez
Oscar Velazquez Details
By the late 80's, he got acquainted with the high energy sounds from Divine, Patrick Cowley, the Flirts, and Stacey Q., who then rocked massive underground events in Mexico City. In 1990, Oscar won his first residency as professional DJ in a night club. To this date, he has worked in more than 40 different night clubs in Mexico City, and throughout the country.
Oscar has collaborated with the most prestigious venues in Mexico, among which Magazine Club, Fat Tuesday - Cuernavaca, Bar Ixchel, La Academia, Passage, Club Mekano - Zona Rosa, Pervert Lounge, Penelope Mix Club, Club Balcones - Puerto Vallarta, Blush Club, Club Living Roma, and La Boom Club - Cancun. These establishments have all been real trademarks in the Mexican nightlife. His extensive talent as a DJ and as a producer has led him to share the booth with various international icons, such as Eddie Amador, Johnny Vicious, DJ Skribble, Rosabel, Chris Cox, Tom Stephan, Tracy Young, Tony Moran, David Morales, DJ Mark Anthony, Barry Harris, Billy Carroll, Satoshi Tomiie, Paul Van Dyk, Manny Lehman (NYC), Warren Gluck (NYC), Edgar Velazquez, Miguel Alanis, Cary Stringfellow, DJ Klang, just to name those few.
In January 2005, Oscar Velazquez was invited to join the team of Mexico City's most popular radio station, BEAT 100.9 FM (www.beat1009.com.mx). This station was the first in the country to air a program dedicated exclusively to electronic music. As the promos recalled, "Oscar catapulted radio listeners to the dance floor without leaving the comfort of his own home". His weekly 2 hour broadcast, "Club Diez Cero Nueve" (Club 10/09), gave Oscar the opportunity to fully demonstrate his ability as a DJ, but foremost as a skilled producer. His broadcasted shows have been on the air back to back with Roger Sanchez's "Release Yourself" show, for the past 2 years. Other major producers: John Digweed (Transitions), Armin Armin Van Bureen (A State Of Trance) & Carl Cox (Global), are also on the regular broadcast.
As resident DJ for BEAT 100.9 FM, and with his extensive professional background, Oscar's career has skyrocketed over the past years. From now on, fans relish is regular presence on stage throughout Mexico and oversees. Oscar has participated to more than 180 events since. In first the year after he began his radio show, Oscar got center stage at venues such as: Parking - Monterrey, Barcelona - Queretaro, Biza Club Leon - Guanajuato, Balcones Club - Puerto Vallarta, BPM Lounge - Mexico City, Monica's Disco - Guadalajara, Colmillo Bar - Mexico City, Blue Parrot - Playa Del Carmen.
In 2006, Oscar was nominated "Best DJ Revelation" by DJ Concept Magazine. He was invited to participate as official DJ for collective rosters, booking agencies and record labels such as Supernova records, Electrospace Booking, South DJs Collective and Evoluxions Mexico.
The number of live performances that he gave in Mexico City alone increased over the past 3 years to include even more clubs, among which: Continental Dj Club, Underground Afterhours, Dobby Club - Mexico City, KMa VIP - Mexico City. He is currently resident DJ at Crazy Bar - Mexico City, Backstage Club – Toluca, and Circus Club - Guadalajara.
Oscar surely is one of the most influential producers and DJs in the Mexican Electronic Music arena, with weekly performances both at the radio station, and a never ending series of live sets. His style is strong of over 20 years of experience in the music industry. From Vocal to Progressive House Music, Tribal, Electro or Trance, Oscar always managed to lay down a perfect blend of rhythms and sound textures, while crossing-over to a different trend that never misses to satisfy the pickiest clubbers.