Top 9 Best Nightclubs in Downtown, Orlando, FL
[2022 GUIDE]
With over 31 venues in Orlando, there are many places to choose from whether you're looking for a crazy night out or a lounge atmosphere. Don't worry! We're going to list out the best clubs in Downtown, Orlando that you should definitely check out.
Celine
Best nightclub in Downtown, Orlando!
Celine is Orlando's premiere entertainment venue, located in the heart of Downtown Orlando. This multifaceted entertainment space hosts live music, corporate rentals, weekly parties, private events, and more!
22 S Magnolia Ave Orlando, FL 32801 United States
Downtown
9 PM - 2:30 AM Thu - Sat, 3 PM - 11 PM Sun
Dress Code: Strict
$$
The Vanguard
The Vanguard is Downtown Orlando's premiere entertainment destination, featuring an expansive yet intimate space, with world class production. A newly completed multimillion-dollar renovation of the historic Firestone Tire Building, the facility is now fully equipped with state of the art sound & lights, an award winning Reme Halo air purification system, and on-site parking.
578 N Orange Ave Orlando, FL 32801 United States
Downtown
$$
The Attic
The Attic Orlando offers one of the coolest party spots in Downtown – both in terms of décor and music policy. The impressive upstairs venue lives up to its name, with exposed brickwork and faded advertising murals that make it feel like a hip New York-style loft. The Attic also claims to be the city's premier nightclub for VIP bottle service in Downtown Orlando.
68 E Pine St Orlando, FL 32801 United States
Downtown
$
Eden
Welcome to the garden.
23 E Central Blvd Orlando, FL 32801 United States
Downtown
$
The Beacham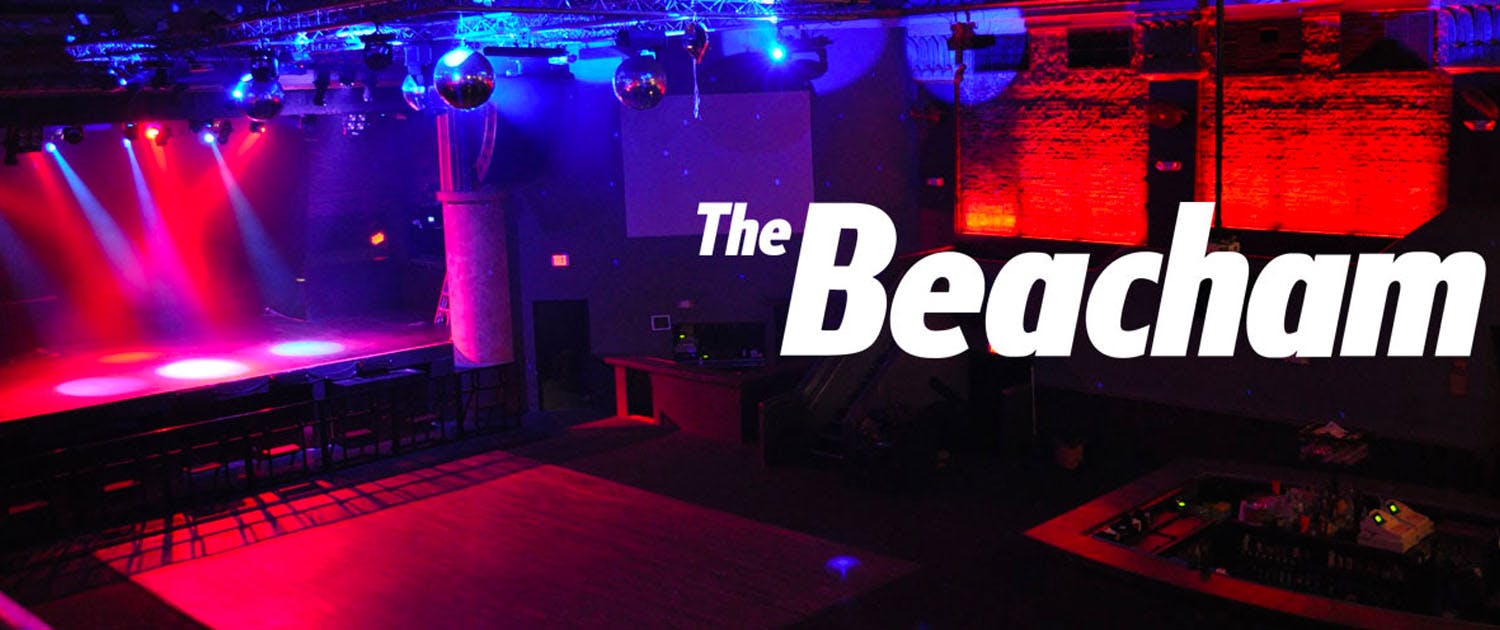 Originally opening on Orlando's Orange Avenue in December 1921, the venue was purpose-built to host vaudeville acts, later to become a cinerama, and in its latest incarnation a nightclub and live music venue. Current renovations take the theater back to its original era while state-of-the-art sound and lighting effects progress the venue into the future. Downtown Orlando's largest entertainment destination is everything from a pumping nightclub late night on the weekends to a progressive live music concert hall.
46 N Orange Ave Orlando, FL 32801 United States
Downtown
$
Room 22
Downtown Orlando's ONLY Show Bar & VIP Nightclub Experience. Live entertainment will incorporate a contemporary mix of burlesque and professional dancers resulting in a high energy and memorable show. Formerly Vintage Lounge, the redesigned space will focus on a retro "Gatsby" influence throughout the decor and atmosphere. Room 22 is a place where you can be entertained in more way than a drink at a bar. The venue is the perfect location for special events to celebrate life milestones and large gatherings. We believe in more than just being another downtown bar. Our goal is to add value to Orlando's nightlife scene by enhancing the guest experience.
114 South Orange Ave Orlando, FL 32801 United States
Downtown
$
Vyce Lounge
Sleek, clubby lounge with cocktails & refined American comfort food, plus an attached liquor store.
112 S Orange Ave Orlando, FL 32801 United States
Downtown
$
Eve
Upscale performance and event venue with a terrace overlooking bustling Orange Avenue in the heart of Downtown Orlando.
110 S. Orange Ave. Orlando, FL 32801 United States
Downtown
$
Shots Orlando
Lively hangout offering innovative shots, classic pub grub, happy hour & throwback music nights.
69 E Pine St floor 1 Orlando, FL 32801 United States
Downtown
$
There are many other clubs available in Downtown, Orlando like
Check out the venues section for the full list of nightclubs.
Orlando Nightclubs FAQ
What time does the headlining DJ usually start performing in Orlando clubs?
The headlining DJ will usually start performing around 12:00 AM.
How long do DJs play in Orlando?
The headlining DJ or artist usually plays a 1 to 2 hour set.
What is the dress code like at Orlando nightclubs?
Guys can wear nice jeans and a form fitting plain t-shirt or a nice button down shirt. Girls can wear jeans or a comfortable but stylish dress if they prefer. Of course guys and girls can never go wrong with dressing up even more – there is no such thing as overdressing when it comes to clubs.
How can I get into Orlando nightclubs for free?
Some Orlando nightclubs have a free ladies guest list, and have a free even ratio guest list – free if you have the same number of girls (or more) in your party.
Keep in mind that many Orlando nightclubs are more exclusive and require bottle service to get in. You can sign up for the guest list on our events page.
How can I book bottle service for Orlando nightclubs?
You can book bottle service directly on Discotech by visiting the Orlando page.
How much is bottle service at Orlando clubs?
Bottle service and table minimums at nightclubs can get pretty expensive in Orlando, but every nightclub is different.
The best way to find out is to visit the events page and choose the event you're thinking of going.
Should I buy tickets to get into Orlando nightclubs?
If the nightclub has tickets, we recommend buying tickets during holiday weekends and for big name artists. The ticket line is generally faster and shorter than the guest list.
Many nightclubs in Orlando are bottle service only – meaning you must book a table reservation in order to get inside.
Which Orlando nightclubs play EDM and electronic music?
Which Orlando nightclubs play hip-hop?
Guides & Articles about Orlando