Best Ne-yo Songs of All Time – Top 10 Tracks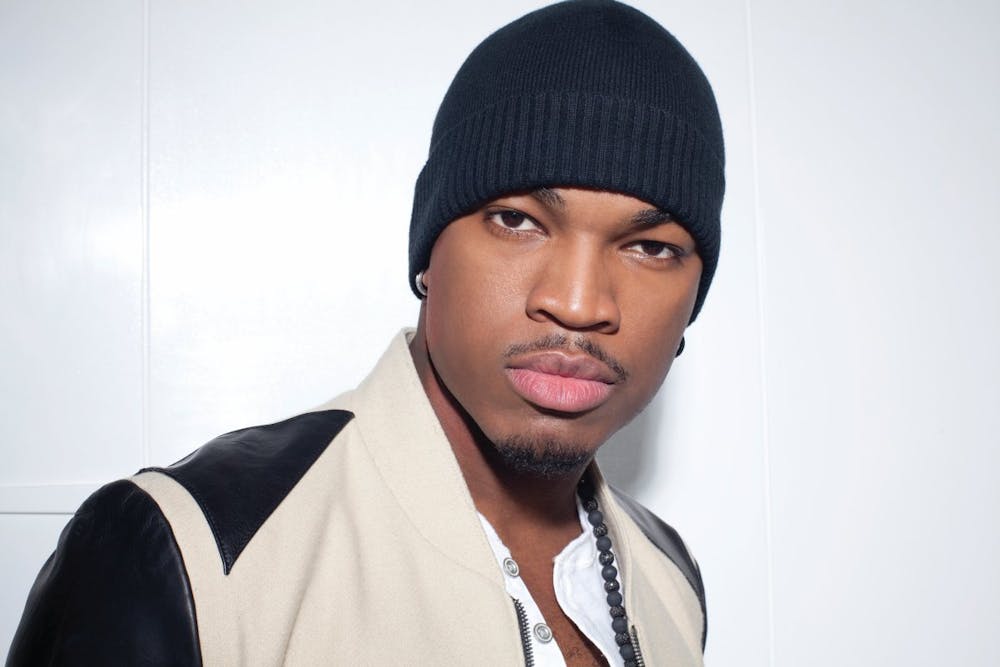 Follow Ne-yo!
Follow Ne-yo to get alerts about upcoming events and special deals!
Grammy-Award winner Ne-Yo, who has impressed audiences with his talents since his 2006 with his multi-platinum, chart topping debut, In My Own Words, is fed-up with the sloppiness of current R&B.
Ne-yo has performed in venues such as: Time, Drai's Nightclub, Drai's Beach Club, Rise Rooftop, LIV, Bootsy Bellows, Capital One Arena, Crypto.com Arena (Staples Center), Dell Music Center, Kabana Rooftop (Night)
Ne-yo has played in major festivals like Lovers and Friends Festival
Ne-yo has upcoming events in Capital One Arena, UBS Arena, O2 City Hall, Motorpoint Arena Cardiff, O2 Academy Glasgow, Motorpoint Arena Nottingham, SSE Arena Wembley
Without further ado, here are Ne-yo top 10 tracks of all time:
1. Time of Our Lives
2. So Sick
3. Miss Independent
4. Because Of You
5. Let Me Love You (Until You Learn To Love Yourself)
6. Sexy Love
7. Let's Go (feat. Ne-Yo)
8. Mad
9. She Knows
10. Closer
Ne-yo Details
R&B
Grammy-Award winner Ne-Yo, who has impressed audiences with his talents since his 2006 with his multi-platinum, chart topping debut, In My Own Words, is fed-up with the sloppiness of current R&B. "Years ago, if you weren't wearing the right suit or have a correct crease in your pants, you couldn't even get in the door--let alone on stage to perform."
With Ne-Yo's third disc, Year of the Gentleman, the Las Vegas native and premier songwriter has constructed a suite of songs that shows exactly what he means by class. Written over the course of travels through Europe last year and influenced by his own fascination with the Rat Pack, Ne-Yo explains, "For me, the sharpness of Sammy and Sinatra is the kind of style I strive for in clothes and music. Year of the Gentleman is named in honor of those guys."
Like the best artists, Ne-Yo's music has an eternal sound that appeals to fans of all ages. "As a songwriter as well as a singer, I think it's important to cast my words wide. In other words, I am not trying to contain myself in some little box marked 'urban.' I have traveled the world, and
I want to bring that across in the material. Forget about urban, pop or whatever, Year of the Gentleman is a worldly album."
In England, staying at his favorite hotel, the Courthouse, Ne-Yo would sometimes sit at the bar and write songs. "It's funny, because the hotel used to be a real courthouse," he says. "There was also a small jailhouse in there where supposedly David Bowie and Mick Jagger were both held at one time."
Ne-Yo proves on the first single "Closer," it is possible to be classy and funky at the same time. Produced by Stargate, the track is an electro-excursion in the glam of Euro-disco. "I just love the beat on that record," says Ne-Yo. "When I was hanging-out in clubs in London, everything had energy. I wanted to merge that sound with American soul music, and 'Closer' is the end result."
Harking back to a late-sixties retro sound, the beautiful "So You Can Cry" was one of the first songs Ne-Yo recorded for the project. Opening with an enchanting guitar resembling soft rain, "So You Can Cry" is a heartbreaking tune about a friend mourning a break up. "This is a true story," explains Ne-Yo. "A friend of mine just broke up with her boyfriend and I said, 'Ok, take this moment to be sad. I'll turn the sun away from you so you can cry today."
Embracing Lennon and McCartney with the same vigor as Marvin Gaye and Michael Jackson, the amazing "Stop This World" should be hailed as one of the most beautiful love songs in years. When Ne-Yo swoons, "She's got heaven in her eyes," there is no denying his passion.
"I don't know what puts certain ideas in my head when I'm writing," explains Ne-Yo. "Sometimes I see a picture in a magazine, a painting in a museum or a word on a page, and that's all I need to trigger the thoughts."
In addition to penning this new collection, Ne-Yo once again showed his writing prowess, penning lyrics for Rihanna, Janet Jackson, Mary J. Blige and Celine Dion as well as the chart topping, record breaking, Grammy nominated song "Irreplaceable" for Beyonce.
As well recording Year of the Gentleman, last year proved to be a very busy time for the young talent. He release his award winning album, toured nationally and made multiple appearances TV appearances including Christmas In Washington making an appearance in front of George Bush but he declined to attend the a meet & greet with the current President.
Moving beyond the competition by just being himself, Ne-Yo's Year of the Gentleman is right on time to usher in a new era of "world music."