Best My Nu Leng Songs of All Time – Top 10 Tracks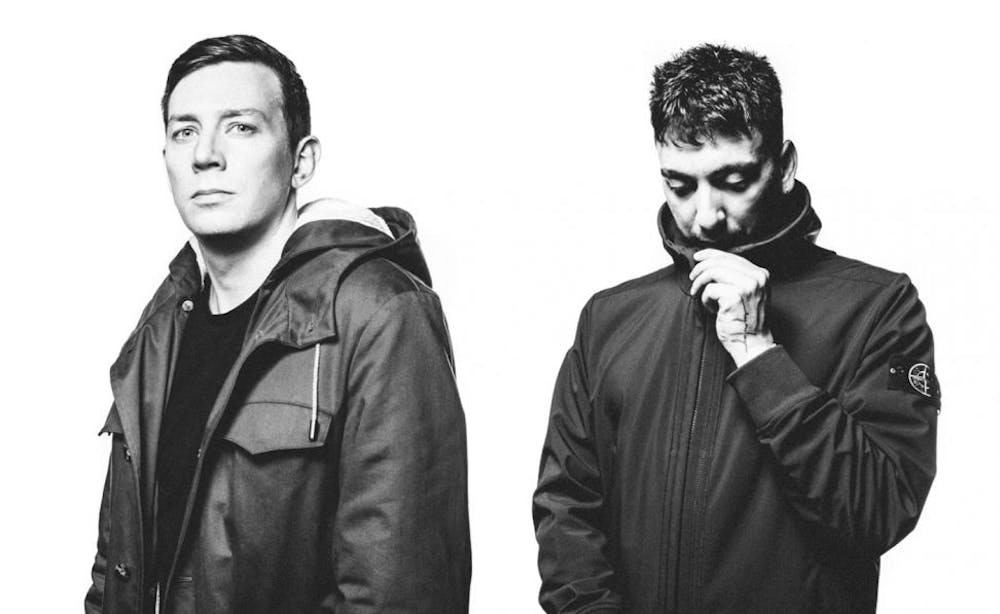 Follow My Nu Leng!
Follow My Nu Leng to get alerts about upcoming events and special deals!
"A core part of the Black Butter crew, My Nu Leng have two releases on the label.
My Nu Leng has performed in venues such as: Avalon, Creamfields, Fabric, O2 Victoria Warehouse, Phonox, EDC Portugal, M.I.A, Secret Project
My Nu Leng has played in major festivals like Creamfields, EDC Portugal, Secret Project
Without further ado, here are My Nu Leng top 10 tracks of all time:
1. Soul Shake
2. Set It
My Nu Leng, FineArt
3. Space Station - My Nu Leng Remix
Voltage, My Nu Leng
4. This Sound
My Nu Leng, Dread MC, Kaya
5. Hot Flush
My Nu Leng, Skepsis, Duskee
6. Soul Shake - 1991 Remix
1991, My Nu Leng, Flava D
7. Gully
My Nu Leng, Holy Goof, Takura
8. Ascendance
9. Angie Got Stoned - My Nu Leng Remix
10. Border
FineArt, My Nu Leng
My Nu Leng Details
Electronic
"A core part of the Black Butter crew, My Nu Leng have two releases on the label. Garnering strong support and attention from these, the duo have go one to produce a slew of high rolling remixes for the likes of UK No.1 "La La La" by Naughty Boy, the summer smash "Right Here" by Rudimental, the wildly popular "Mozart's House" by Black Butter family friends Clean Bandit and Klangkarussel's "Sonnetanz" to name a few.
The Bristol based duo have a hard-to-categorise sound, drawing on many varied influences without kowtowing to one in particular. Whilst traversing the whole spectrum between pitch shifted vocals and bass heavy rumbles, their sound is always deep and on point with the vibe.
My Nu Leng's previous releases "Time Goes By", on MindStep Music, and "Damp" EP on Lo-Note UK both exhibit a penchant for dark and moody music that re-imagines garage influences in fresh and exciting ways. Others include "The Grid" b/w "Hips & Thighs" on 877 Records which deals with more heavyweight rhythms, scuttling textures and solid 4/4 beats. Finished with a subtle vocal it's been raved about by press and punters alike, ensuring the pair's rise will continue throughout the year.
When My Nu Leng and Taiki & NUlight get in the studio together, the results are always unpredictable. Recently featured on Black Butter's Spread Love Vol.3 compilation, the duo delivered two tracks 'No.2' and 'Reset' last year, showcasing a balanced blend of styles that summed up the burgeoning underground sound of 2013.
Reset' premiered on Mixmag and garnered massive support from Laurent Garnier, Jaguar Skillz, Justin Martin, Huxley, DJ EZ and Dimitri from Paris. Now the duo are set to release their third EP 'Masterplan' for Black Butter Records on February 17th, following their remix of UK No.1 Klangkarussel, clocking over a million views on YouTube.
With further support coming from Radio 1, 1Xtra, Rinse FM, KissFM and tastemakers including Mistajam, Zane Lowe, Rob Da Bank, Cameo and more, My Nu Leng build on their crash into the public consciousness with a mix of hollow styled synths, infectious bass lines and the vocal talents of Dub Phizix collaborator Fox.
With numerous gigs confirmed across the UK including Fabric, Motion & Snowbombing in Austria, Tommy & Jammo are following in fellow BB Records duo Gorgon City to make 2014 a breakthrough year."