Best Motez Songs of All Time – Top 10 Tracks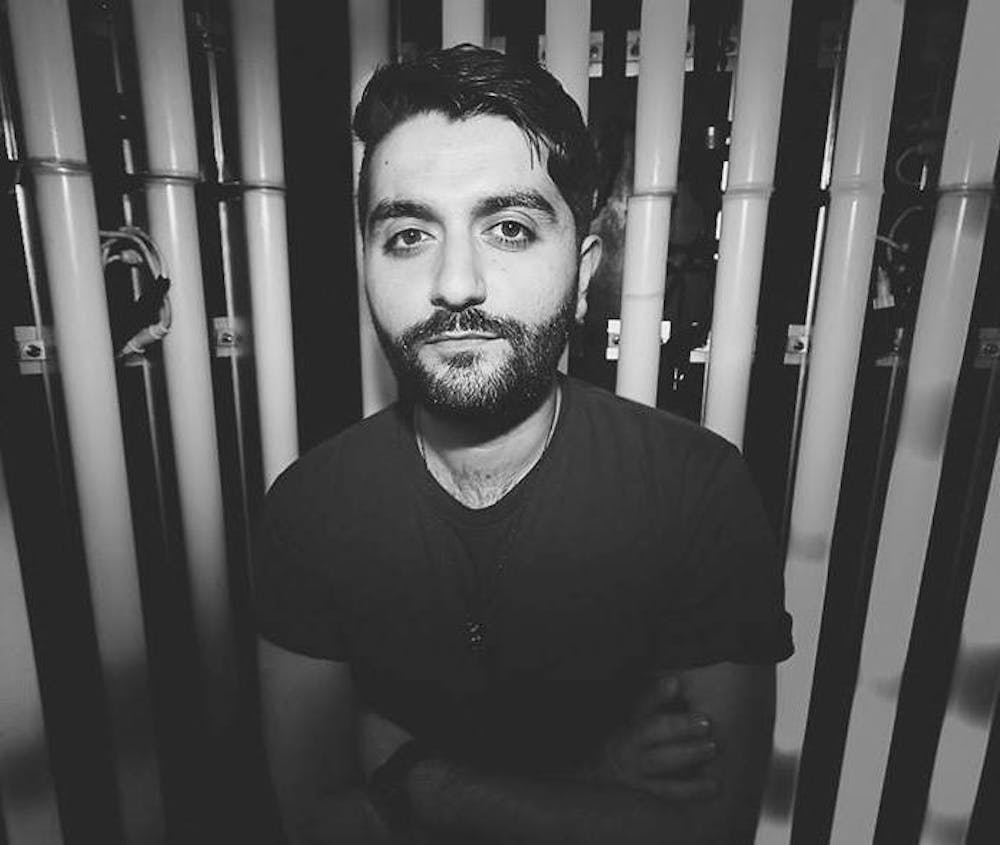 Follow Motez!
Follow Motez to get alerts about upcoming events and special deals!
South Australia's got a new feather in its cap, and he goes by the name of Motez Obaidi.
Motez has performed in venues such as: EBC at Night, Academy, Halcyon, Savaya, Stereo Live
Motez has upcoming events in Savaya
Without further ado, here are Motez top 10 tracks of all time:
1. The Future (feat. Antony & Cleopatra) - Purple Disco Machine Remix
Motez, Antony & Cleopatra, Purple Disco Machine
2. The Future (feat. Antony, Cleopatra)
Motez, Antony, Cleopatra
3. Palm Trees - Motez Remix
4. ReSet
5. Clair De Lune - Motez Remix
Flight Facilities, Christine Hoberg, Motez
6. Submission
7. Shell (Soulitude | 20.03.20)
8. Down Like This (feat. Tkay Maidza) - Dom Dolla Remix
9. Steady Motion
10. Patience
Motez Details
Electronic
South Australia's got a new feather in its cap, and he goes by the name of Motez Obaidi. One of the freshest electronic producers to come out of this country since Flume made us realise we even had electronic producers, the Baghdad-born honorary Southern Australian is breaking all kinds of rules and winning over hearts and ears in the process. Turns out Adelaide can produce something awesome other than Aussie hip-hop after all.
Widely respected for his ingenious, innovative remixes of some of R&B and pop's biggest names (think Mark Morrison's 'Return Of The Mack', Justin Timberlake's 'Like I Love You' and more recently, an amazing rework of Frank Ocean's 'Thinking About You'), Motez is a computer whizkid who also happens to be a devoted musical appreciator. When he takes on a track, it transforms into an entirely different beast. Falsetto vocals sink deep, half-time beats turn into blistering house grooves, and bass lines get an entirely new, subsonic reupholstering.
You'll hear this talent in his original work, too. Largely instrumental, it puts a new spin on the garage-infused funky house that's sweeping dancefloors at the best clubs in the world right now. Ready for midnight sets and all up in your headphones, his debut EP has already been snapped up by Dave Spoon's Food Music label, with another on the way for Say Wat records.
Get to know Motez now, because it's not just his Mum that loves him. His beats have been dropped in sets by Claude Vonstroke, Nick Catchdubs (Fools Gold),Tommie Sunshine, Justin Martin and Eats Everything, and spun by some of the most respected DJs in radio, including Diplo and DJ Monki for BBC 1Extra. Oh, and then there was that Stanton Warriors remix that hit #5 on the ARIA club charts. No biggie.
Kid Kenobi reckons he's a genius, Larry Tee says you should keep an eye on him, and Mitzi and Elizabeth Rose are already signing on to have their work undergo the famous Motez surgery.
Open your ears and your heart to Motez. This many top billing DJs and a Mum can't be wrong.