Best Miss Nine Songs of All Time – Top 10 Tracks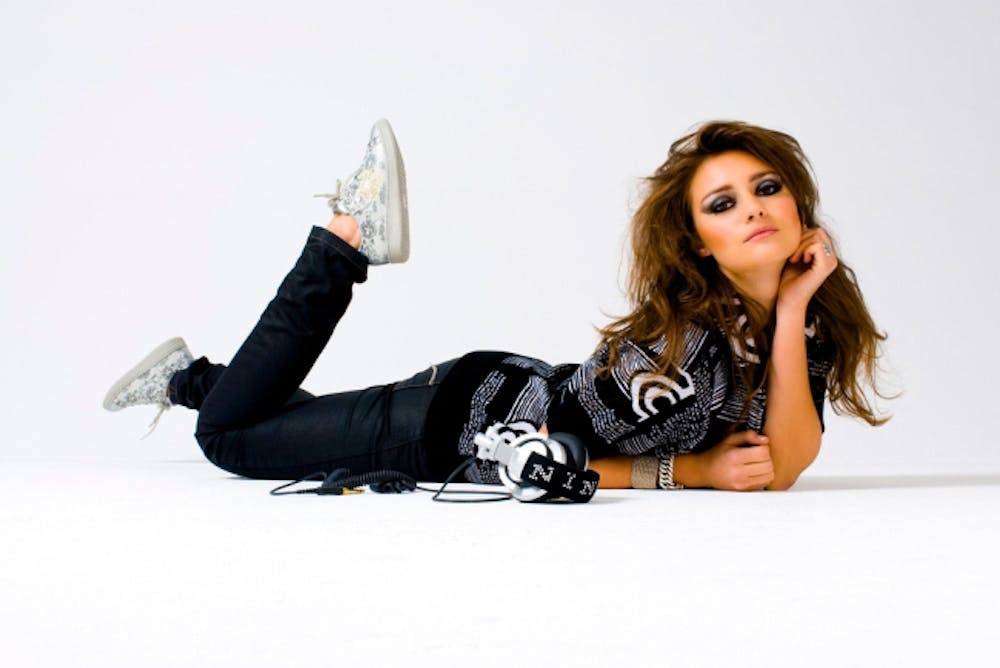 Follow Miss Nine!
Follow Miss Nine to get alerts about upcoming events and special deals!
In the heavily male dominated DJ market, it is rare to find a female DJ who can create a huge impact on the scene in a short amount of time.
Miss Nine has performed in venues such as: Nebula, Le Rouge
Without further ado, here are Miss Nine top 10 tracks of all time:
1. Drifting Away - Radio Mix
Miss Nine, Jacob Maess, CRNV
2. Gotta Be Love
Basto, Miss Nine, Nat Conway
3. Don't Stop
DJ Tonka, Miss Nine, Sif Saga
4. Natsumi - Original Mix
5. Cool Kids - Victor Garde Radio Mix
Miss Nine, Victor Garde, Gab Tritone, Avau
6. Stranger - Radio Edit
Miss Nine, Kyler England
7. Lost And Found
8. Cool Kids - Jacob Maess Radio Mix
Miss Nine, Gab Tritone, Avau, Jacob Maess
9. I Need U
Miss Nine, Basto
10. Sanctuary - Miss Nine Remix
Gareth Emery, Lucy Saunders, Miss Nine
Miss Nine Details
Trance
In the heavily male dominated DJ market, it is rare to find a female DJ who can create a huge impact on the scene in a short amount of time. Miss Nine has not only been able to outshine and make her presence known in such a world, but she has done so all within three years of picking up a record. With her eclectic taste in music, ranging from energetic grooves with plenty of vocals to a deeper, progressive sound, Miss Nine is sure to turn heads and move feet any where she performs.
Elite
Kristin Schrot began her career, not as a deejay, but as a model. At 16, she made it to the finals of one of the largest modeling pageants in Germany, and soon after secured a worldwide contract with Elite Model Management. Longing for more, her passion for music led Kristin to move to Amsterdam where she dubbed herself Miss Nine and began pursuing a career in the electronic industry.
Motion parties
Only three months after touching the decks for the first time, Miss Nine received her first gig during Queensday in Amsterdam on the Red Bull float. Shortly after, she became a resident DJ at the locally legendary Motion parties where she evolved as an artist and deejay while playing alongside masters such as John Digweed, Dave Seaman, Nick Warren, and James Zabiela. In 2003 she began touring abroad, playing at venues such as the illustrious Mambo Beach in Curacao, and even made an appearance as the youngest artist at the 10th edition of Dance Valley.
Bullitt Bookings
At the end of 2005, Miss Nine was asked to join Bullitt Bookings, the reputable agency of A-list deejays such as Deep Dish, Nic Fanciulli, and Danny Howells. This merger has allowed Miss Nine to explode onto the forefront of the DJ scene. Currently touring with Deep Dish, Miss Nine performs around the world, spinning at clubs such as Pacha in Ibiza, Space in Miami, Avalon in LA, Crobar in New York, and Ministry of Sound in London, with her fan base multiplying by the minute.
While enduring this exhausting tour schedule, Miss Nine still works fulltime as model for Elite. Modeling also takes her across the globe as the highlight of various photo shoots and ad campaigns for designers like Tommy Hilfiger, Armani, Lancome, Custo, and Pepe Jeans. She has appeared on the cover of several magazines, most notably Elle Magazine in Amsterdam.
Ibiza
Miss Nine is the first female to mix a compilation for Washington-based Yoshitoshi Recordings, the world-renowned leader in progressive and big-room house music. The highly anticipated Yoshitoshi Ibiza mixed by Miss Nine (YRCDLP15) was released in September 2006. Less than four months later the album reached the highest position at the iTunes Dance Album Chart in the USA: number 1!
Miss Nine will be touring worldwide in 2007, so make sure to catch the queen of the decks at a venue near you!