Best Marshmello Songs of All Time – Top 10 Tracks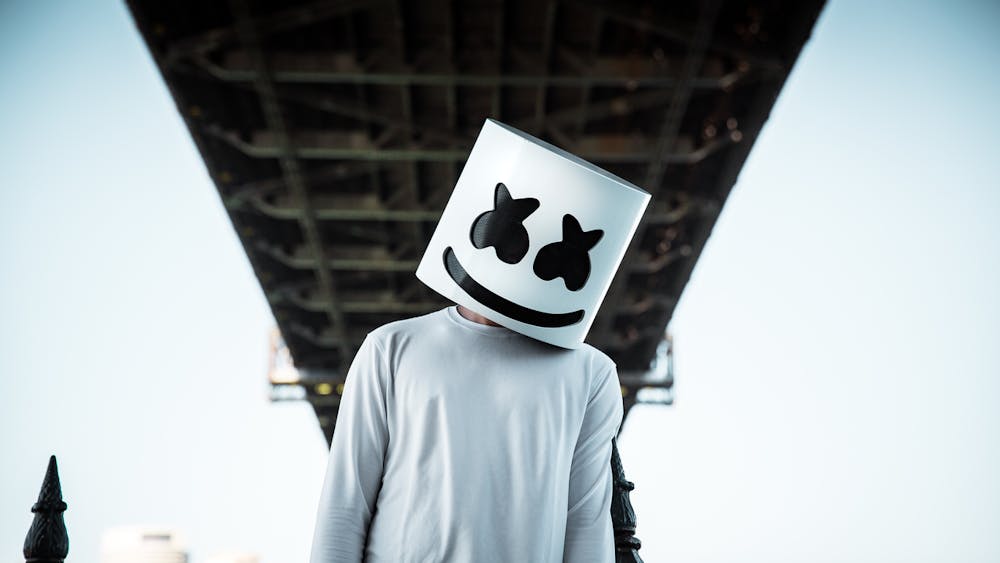 Follow Marshmello!
Follow Marshmello to get alerts about upcoming events and special deals!
Marshmello, the anonymous Producer/DJ is taking the music industry by storm.
Marshmello has performed in venues such as: Encore Beach Club (EBC), EBC at Night, LIV, XS, E11even, Rebel, EDC, STORY, The Anthem, The Armory
Marshmello has played in major festivals like EDC, EDC Portugal, ILESONIQ
Marshmello has upcoming events in EDC Portugal
Without further ado, here are Marshmello top 10 tracks of all time:
1. Come & Go (with Marshmello)
2. Happier
3. Be Kind (with Halsey)
4. Silence
5. FRIENDS
Marshmello, Anne-Marie
6. Hate The Other Side (with Marshmello & The Kid Laroi)
Juice WRLD, Marshmello, The Kid Laroi, Polo G
7. Wolves
8. OK Not To Be OK
9. You (with Marshmello & Vance Joy)
Benny Blanco, Marshmello, Vance Joy
10. One Thing Right
Marshmello Details
Electronic
Marshmello, the anonymous Producer/DJ is taking the music industry by storm. Becoming one of the fastest rising dance producers in history, his fanbase ranges from children to adults who have helped him gather over 2 billion streams and over 300 consecutive sold out shows worldwide, currently making him one of Spotify's Top 10 most listened to Artists in the world. Catapulting his career with his official remix of Jack U and Justin Bieber's global hit "Where Are U Now' which collected over 40 million plays on Spotify & SoundCloud in less than six months. The masked producer's debut album, Joytime, charted at #1 on the iTunes Electronic Albums on release day and landed in the Top 5 on Billboard's Top Dance/Electronic Albums. Marshmello's track "Alone" propelled his monumental success with over 150 million Spotify plays and over 1 billion video views, making it certified Platinum in only 1 year. Collaborations with a wide variety of artists, most recently with music's pop princess Selena Gomez "Wolves" hit #1 on Billboards Hot Dance/Electronic SongsChart. All the while his other hit single "Silence" featuring Khalid has over 500 million streams on Spotify and risen to number eight on Spotify's Global charts. As the layers of mystery continue to surround the man behind the mask, there is no doubt Marshmello's rapid takeover of the electronic-sphere will continue to leave everyone wanting more.