Best Louie Vega Songs of All Time – Top 10 Tracks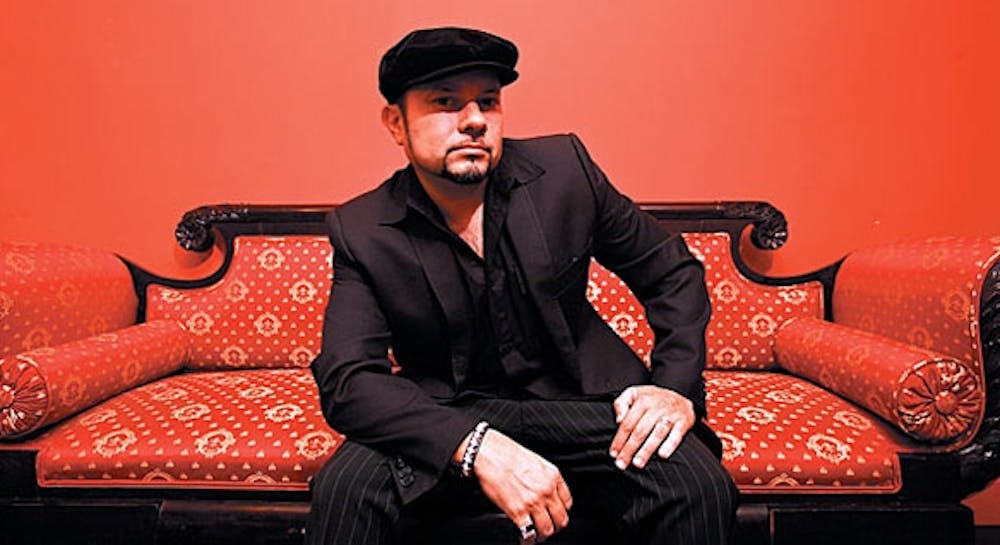 Follow Louie Vega!
Follow Louie Vega to get alerts about upcoming events and special deals!
Impossible to pigeonhole and irreplaceable to the scene which he has helped build over more than 20 years, Louie Vegais the quintessential music professional.
Louie Vega has performed in venues such as: Somewhere Nowhere (Night), Hi Ibiza, Here, It'll Do, Sound, Space, Musica, Avalon, Baltimore Soundstage, Djoon
Louie Vega has played in major festivals like Igloofest, IMS Ibiza: Defected
Louie Vega has upcoming events in It'll Do, Smartbar
Without further ado, here are Louie Vega top 10 tracks of all time:
1. Let It Go (with Marc E. Bassy) - Vintage Culture Remix
Louie Vega, The Martinez Brothers, Vintage Culture, Marc E. Bassy
2. Let It Go (with Marc E. Bassy)
Louie Vega, The Martinez Brothers, Marc E. Bassy
3. Cosmic Witch (feat. Anané) - Mochakk Remix
Louie Vega, Anane, Mochakk
4. Last Night A DJ Saved My Life (feat. Anané & Tony Touch)
Louie Vega, Anane, Tony Touch
5. Wake Me - Louie Vega & Joe Claussell Remix
Incognito, Louie Vega, Joaquin "Joe" Claussell
6. Vince Montana Tribute - LV & Rick Wilhite ReWork
7. Let It Go (with Marc E. Bassy) - TMBLV Dub
Louie Vega, The Martinez Brothers, Marc E. Bassy
8. Diamond Life (feat. Julie McKnight) - Dance Ritual Mix
Louie Vega, Jay Sinister Sealee, Julie Mcknight
9. Let It Go (with Marc E. Bassy) - Dom Dolla Remix
Louie Vega, The Martinez Brothers, Marc E. Bassy, Dom Dolla
10. Let It Go (with Marc E. Bassy) - Extended Mix
Louie Vega, The Martinez Brothers, Marc E. Bassy
Louie Vega Details
Electronic
Impossible to pigeonhole and irreplaceable to the scene which he has helped build over more than 20 years, Louie Vegais the quintessential music professional. He's the 'DJ's DJ', that nameconstantly thanked on an artist's album copy, the one who hasinfluenced and defined countless other DJ-producers, from today'sbrightest stars to those still beat-matching in their bedrooms. In2008, the Grammy Award-winning DJ, Producer, songwriter, label owner & band leaderand tireless champion of House and world music is only getting better;from Latin to Salsa, afro-beat to jazz, hip-hop to classics and allforms of house/dance music the best is yet to come.
Whether performing with his own Elements Of Lifecollective at some of the world's premier festivals and venues,producing and remixing for a diverse and exciting array of worldmusicians, DJing worldwide to packed clubs, promoting his ownresidencies and events from New York to Ibiza or just keeping his earto the ground in search of the next big producer or artist, LouieVega's amazing career knows no bounds. Like many similar successstories, Vega's career has humble beginnings and it's perhaps notsurprising that he comes from a family steeped in musical tradition andsuccess.
The son of accomplished jazz and Latin saxophonist Luis Vega Sr. and the nephew of renowned salsa singer Hector Lavoe of Fania All Starsfame, Louie Vega emerged in the mid 1980s as an up-and-coming DJplaying at Bronx and Manhattan hotspots like the Devil's Nest,Roseland, Hearthrob, Studio 54 and the Palladium. Vega was soon makinga name for himself through production & remixing, quicklyreleasing  over 100 original productions and remixes including Information Society's 'Running' & 'What's On Your Mind', Noel's 'Silent Morning', the Cover Girls' 'Because Of You' and Debbie Gibson's 'Only In My Dreams'. Linking with New York House pioneer Todd Terry on 'And The Beat Goes On' and 'Give Yourself To Me', Vega soon met Kenny 'Dope' Gonzalez, in doing so beginning one of the most successful partnerships in modern music in the form of Masters At Work.
Throughoutthe 1990s Vega and Gonzalez as Masters At Work were responsible forsome of the most ground-breaking, critically-acclaimed andcommercially-accessible House music tracks ever made. Barbara Tucker's 'Beautiful People' and River Ocean's 'Love & Happiness' featuring Vocalist  India, became – and remain - seminal crowd favourites while innovative house remixes for the likes of Tito Puente, Madonna, Donna Summer, Nina Simone, Janet Jackson, Jamiroquai, Earth Wind & Fire and many more transcended genres and established Masters At Work as a production and remix duo at the top of their game.
The late 1990s saw Vega and Gonzalez continue to produce and remix under a number of monikers including Nuyorican Soul, KenLou and Sole Fusion, as well as launch their own MAW imprint with early releases including club hits 'Moonshine', 'Everybody Be Somebody', 'What A Sensation' , 'To Be In Love' & 'Elements of Life'. Nuyorican Soul'sself-titled 1997 album saw the duo further explore elements of Latin,disco, jazz and down-tempo music. Some of music's shining lights joinedVega and Gonzalez in the studio including Jocelyn Brown, Roy Ayers, India, Vincent Montana Jr., the Salsoul Orchestra, George Benson and Tito Puente,making the album another critical success for Vega and anotherinfluential and engaging release for music lovers worldwide. The duofollowed in 2002 with their own Masters At Work album – 'Our Time Is Coming'- that again featured an eclectic range of sounds including Latin-Jazzand soca beats, with featured artists James Ingram, Patti Austin,Stephanie Mills all underlined by crisp, expert production.
Thelaunch of Vega Records in 2003 was the boldest step in Louie Vega'sdetermination to embrace and spread vibrant rhythms from some of theplanet's most diverse musical hotspots. From the label's first release– 'Cerca De Mi' featuring Raul Midon –Vega Records has showcased everything from Bossanova to Samba, Jazz to salsa, Latin to Afro beats and, of course, sexy, deep House. Vega's A&R effortshave seen him sign and develop a varied Artist roster and one thatcontinues to expand and surprise. The label is now routinely checked asone of the most forward-facing, adventurous labels out there, releasingtracks by some of the world's most exciting producers & artistsincluding Boddhi Satva, Agev Munsen, Mr. V, and Anané.
It has been through Vega Records too, that Vega has developed his latest performance collective, Elements Of Life.Originally formed in 1998, the collective has acted as yet anotheroutlet for Vega to break down musical boundaries. Samba, Jazz, Salsaand Afro-groove blend together seamlessly, reflecting Vega's desire tocreate culturally-unifying music that reflects upon love, family,spiritualism, celebration of life and social awareness. Vega Recordsartists including Gene Perez, Luisito Quintero and vocalist Anané – in addition to long time friends and collaborators Josh Milan and Kevin Hedge of Blaze fame – linked with Vega to release the full-length EOL album 'Extensions'in 2005 and the collective has since performed at some of the world'spremier jazz festivals and concert halls such as North Sea, MontreuxJazz Festival, Roskilde, Womad & House of Blues.
After being asked to compose and produce the song 'One Dream' (which he co-wrote with Blaze) for Cirque Du Soleil, Louie and Elements Of Life - with Anané on lead vocals -performed the song during the 2007 Superbowl Pre-Game Show in front of an estimated worldwide audience of over 140 million people.  With their next album – 'One Dream' - slated for release in May 2009, Elements Of Life isset to continue Louie Vega's vision. The first single, 'Into My Life(You Brought The Sunshine)' co-written by Blaze & Selan featurestwo of Louie Vega's long time collaborators Lisa Fischer & CindyMizelle. In Louie Vega's words "This album will be a homage to women!".Louie Vega has also produced Anané's masterpiece album "Ananésworld"producing an album of rock, reggae, world, R&B and dance musicwithin the world of Anané due to be released March 2009.
In addition to producing, remixing, releasing and DJing, Vega is also a successful promoter. His early infamous Underground Network parties with Don Welch & Barbara Tucker at New York's Sound Factory Barprovided him with crucial experience he has since used to plan, promoteand execute some of the most talked-about and anticipated parties indance music. From his annual Magic Sessions appearances at Miami's Winter Music Conference to his current Roots weekly club night at New York's Cielo and his maiden Ibiza residency at El Divino in partnership with Soul Heaven,Vega – the true perfectionist - involves himself in every aspect of anevent's development, ensuring it is a success. The past few years haveseen Vega produce albums for artists including Anané, Luisito Quintero and Los Amigos Invisiblesas well as release individual cuts and compilations on the industry'smost revered imprints, Defected Records, Kingstreet & Azuli all thewhile building Vega Records into the independent powerhouse it istoday.  Ultimate recognition came in 2006, when he received a Grammy Award for the Best Remixed Recording, Non-Classical category, with his remix of Curtis Mayfield's  'Superfly.'
Everthe innovator, 2009 promises to see Vega continue to revolutionize themusical landscape as only he knows how. Breaking down musical barriersand bringing people together through a love of music has always beenVega's aim; after more than 20 years in the game his contributionscontinue to positively influence the global House, and world, musicscenes. Watch this space!