Best Loudpvck Songs of All Time – Top 10 Tracks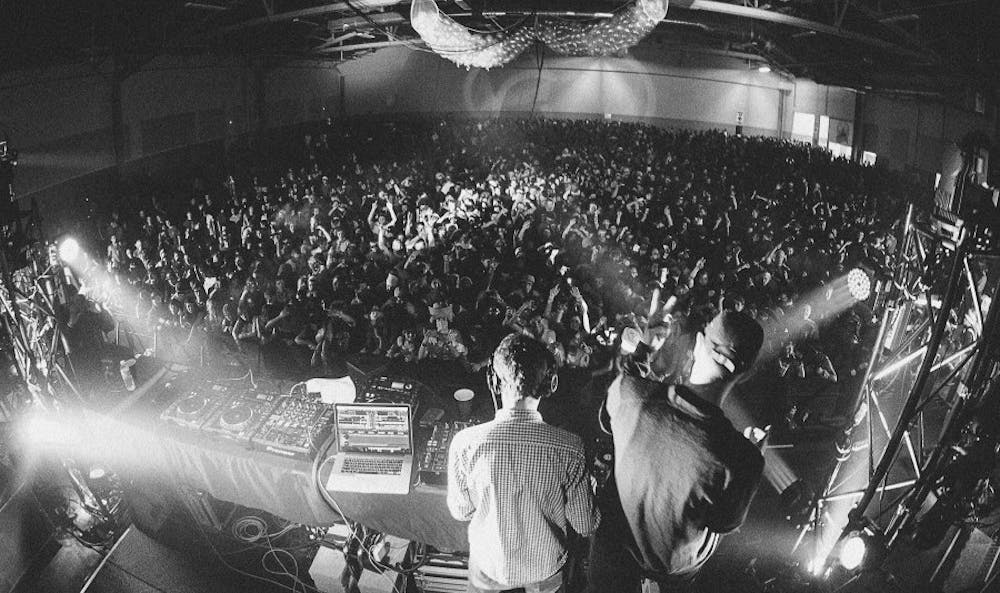 Follow Loudpvck!
Follow Loudpvck to get alerts about upcoming events and special deals!
When it comes to good music, Kenny Beats and Ryan Marks know how to bring it.
Loudpvck has performed in venues such as: EDC, Exchange LA, Stereo Live, Stereo Live, HQ2 Beachclub, Bassmnt, Beta, Q Nightclub, Soundcheck, Temple
Loudpvck has played in major festivals like EDC
Without further ado, here are Loudpvck top 10 tracks of all time:
1. Liar
Loudpvck, KillaGraham
2. Tony
Loudpvck, Gladiator, Nipsey Hussle
3. Click Clack
4. Paris - LOUDPVCK Remix
5. Jumanji (feat. Reese LAFLARE)
Loudpvck, Reese LAFLARE
6. More Than I Can Take
Loudpvck, Rickyxsan, Karra
7. Flies
8. Fuzzy Peach - LOUDPVCK Remix
9. Gone
10. Guess Who (feat. Key!)
Loudpvck, 12th Planet, Key
Loudpvck Details
Rap / Hip-Hop
When it comes to good music, Kenny Beats and Ryan Marks know how to bring it. Together, the NYC hip-hop producer and LA electronic producer make up Loudpvck, a dynamic, genre-mixing duo that refuses to be bound to just one category of music. Performing together since 2012, the two met while attending Berklee College of Music where they joined forces and haven't looked back since.
Kenny got his start in the music business by producing rap artists such as Ab Soul, Schoolboy Q, and Smoke DZA, while Ryan was out on the west coast producing and DJing electronic music. They've collaborated on countless tracks and energetic remixes. Loudpvck has worked with everyone from Zed's Dead, NERVO, Carnage, Paper Diamond & Dada Life to name a few. They continue to mix things up on the music charts with individual projects and outside collaborations.
The distinctive sound the duo makes is a direct combination of both their influences, with beats in almost every sub-genre of EDM mixed with a hip-hop approach. The most important thing when it comes to making music is "overall musicality and everything being in its right place," according to Ryan, while Kenny adds, "We try very hard to make sure nothing goes overlooked or unnoticed, even when it's the simplest idea. Also, being in the right space to make music is extremely important for us, which means cracking a lot of jokes and smoking violent amounts of weed."