Best Kelly Rowland Songs of All Time – Top 10 Tracks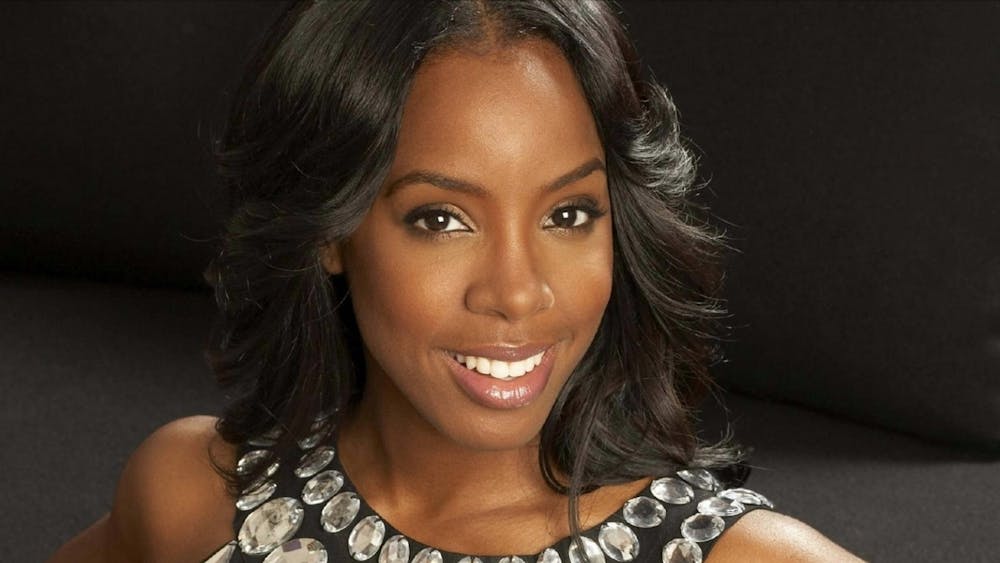 Follow Kelly Rowland!
Follow Kelly Rowland to get alerts about upcoming events and special deals!
For a Grammy-award winner who has been part of one of the most successful groups of all time, a solo star in her own right, with roles in motion pictures and television, Kelly Rowland isn't kidding when she says, "This is a fresh start for me.
Kelly Rowland has performed in venues such as: Golden Sand
Kelly Rowland has played in major festivals like Golden Sand
Without further ado, here are Kelly Rowland top 10 tracks of all time:
1. Finally (Cannot Hide It)
Amorphous, Kelly Rowland, CeCe Peniston
2. Motivation
3. Like This (feat. Eve)
4. Work - Freemasons Radio Edit
5. Commander
6. Crazy
7. Stole
8. Kisses Down Low
9. COFFEE
10. You Changed
Kelly Rowland, Beyoncé, Michelle Williams
Kelly Rowland Details
Electronic, Pop, R&B, House, Rap / Hip-Hop
For a Grammy-award winner who has been part of one of the most successful groups of all time, a solo star in her own right, with roles in motion pictures and television, Kelly Rowland isn't kidding when she says, "This is a fresh start for me. I'm in a fantastic place right now."
With brand-new management, a new record label and a world-wide hit, "When Love Takes Over," with acclaimed French dance producer David Guetta, call this new phase, "When Kelly Takes Over," as the multi-talented singer/songwriter/TV host and actress exerts full control on a career that has already produced millions of album sales, smash records and accolades.
After spending a summer in Europe, Rowland found herself turned on to different sounds and musical genres, especially dance and electro, which has encouraged her latest stylistic direction.
"I went out and had great experiences learning about the culture of dance music, how people interact with the DJ," she says. "It really inspired my sound moving forward."
Kelly launched her post-Destiny's Child solo career by teaming up with rapper Nelly in 2002, recording the vocals for the track "Dilemma" for his album Nellyville. The song ended up with a Grammy nomination for Record of the Year and earned Rowland an award in the Best Rap/Sung Collaboration category.
After two successful solo albums—2002's RIAA-gold certified Simply Deep, which reached #12 on the Billboard chart, and 2007's Ms. Kelly, featuring top producers like Billy Mann, Scott Storch, Sean Garrett, Tank, Rockwilder and Polow da Don, and guest stars Snoop Dogg and Eve, going on to sell 1.2 million worldwide—Rowland found herself ready for a change of pace. One of the singles from Ms. Kelly, "Work," offered a hint of her new direction, when a dance remix hit the Top 10 in France, Italy and the U.K.
"When the Freemasons did their thing, it became this massive international hit," explains Kelly. "To be quite honest, I was a little nervous about doing it, but when I met David, I realized how much I was enjoying dance music."
Playing the same club in the south of France, Rowland and Guetta hit it off straight away. He played her one of his tracks, which Kelly took back with her to London, and finished writing what became "When Loves Takes Over" with Mim and Liv of the production/ songwriting team Nervo, whom she had just met for the first time. She sent it back to David, and the rest can be heard on club floors all over the world.
"Half the time, I don't even have to sing the words," marvels Kelly at the reaction of dancers to the hit. "It's just a fun record. It feels good. For so long, I've been saying I wanted to do a record that I could be me on."
While "When Loves Takes Over," which has already topped the charts throughout Europe, appears on Guetta's new album, One Love, Kelly and the DJ/producer/songwriter will reprise their collaboration on her own third solo effort, which she has begun to record in L.A., New York and Miami, where she makes her home.
"Yes, he will definitely be a part of it," nods Kelly. "We have started thinking about what we want to do and I know in my gut, it's going to be fantastic. Our chemistry in the studio and on-stage is so good. It just works."
Aside from Guetta, Rowland has already begun working with a variety of European producers, including up-and-comers like Calvo and Fredro Odesjo, as well as U.S. hitmakers like producer/songwriter Brian Kennedy ("Disturbia").
"These guys are really creative, excited about dance music and understand it," says Kelly. "I want to incorporate those sounds without going too far away from what people know me for, which is R&B. I've traveled the world as a solo artist and have been influenced by all these different sounds—Europop, electro, dance, etc.—that I want to share with my fans. I'd like my audience to get to know me better on this album, discover my personality—which is sass and class, the fun part. That's what I'm trying to showcase."
As for her illustrious past, Kelly just wants room to grow as an individual, to explore her own artistic path.
"It's about respecting me in my space as an individual, as I respect the other members of Destiny's Child in theirs," she insists. "That is certainly a large part of my career, how big it was. We continue to love and support each other, but we're all adults moving forward."
Rowland is also intent on continuing to appear on TV and in the movies. She had a recurring role in the UPN sitcom The Hughleys, before appearing in other network shows such as Eve and Girlfriends. She also appeared as Martha Reeves in American Dreams, singing "Nowhere to Run." In 2003, Rowland made her big screen debut in the film Freddy vs. Jason, then the following year starred in the romantic comedy, The Seat Filler, executive-produced by Will Smith and Jada Pinkett Smith, playing a pop star who falls for an awards-show seat filler she mistakes for a high-profile record executive. She just finished co-hosting Bravo's reality series The Fashion Show with designer Isaac Mizrahi.
"I'm definitely going up for more roles because it's something I truly enjoy," she says. "I really want to continue to study the craft to where I can be respected as an actor. I want to completely understand the role and get engrossed in it to the point where I am that character. For me, it's about passion, not taking a role just to say I did it."
With a clean slate and a promising start on this latest phase of her impressive career, Kelly is ready to embark on this latest phase of her career.
"I'm very confident in everyone that's around me now," she says. "I believe in them as much, if not more, than they believe in me. I let them know what's going on, what I want, what I expect from them. I'm in control, and that's a great thing."
Now that she's set in the present, Kelly has no problem casting an eye toward the future.
"I want to put together a great #1 album and tour, just play live, be with the crowd and create more of those magic moments," she concludes, before adding she's working on creating her own TV show, one which she wouldn't mind being behind the camera for a change.
Now that "Love" has taken over, Kelly Rowland won't be far behind.