Best Jaytech Songs of All Time – Top 10 Tracks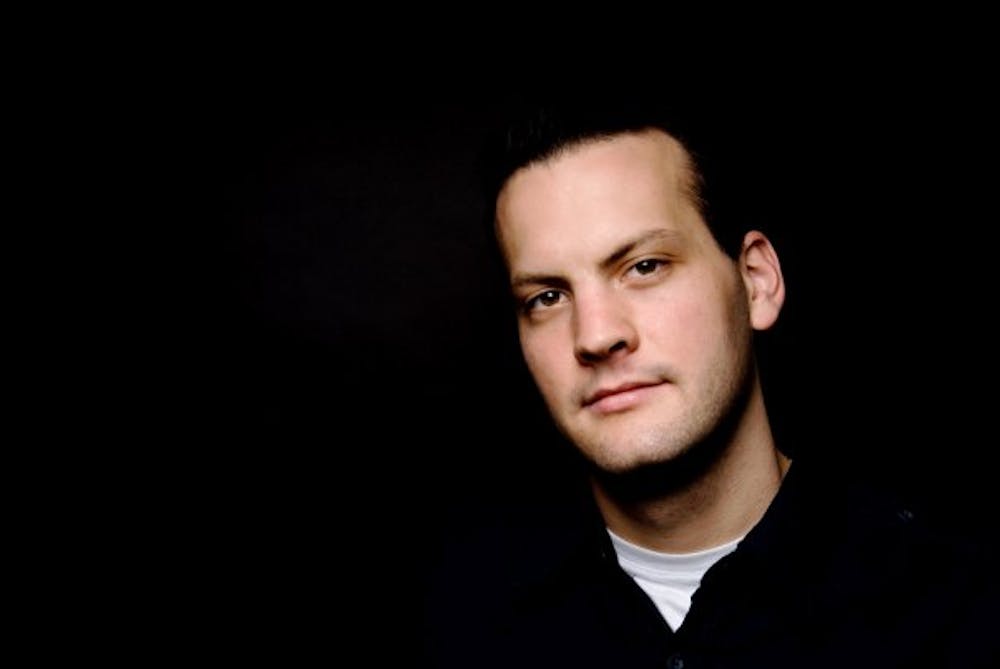 Follow Jaytech!
Follow Jaytech to get alerts about upcoming events and special deals!
In a world awash with carbon copy producers, 25-year-oldJames Cayzer aka Jaytech is a bright exception.
Jaytech has performed in venues such as: EDC (Electric Daisy Carnival), Sound Bar, Avalon, Exchange LA, Ora, It'll Do, Stereo Live, Soundcheck, Quantum, 45 East
Jaytech has played in major festivals like EDC (Electric Daisy Carnival), Beyond Wonderland, Dreamstate
Jaytech has upcoming events in Dockyards London
Without further ado, here are Jaytech top 10 tracks of all time:
1. Future Story - Notaker Remix
Jaytech, Notaker
2. All In - Rodg Remix
Fatum, Genix, Jaytech, Judah, Rodg
3. Bait & Switch (ABGT GTW)
4. Tachyon
5. All In (ABGT GTW) - Rodg Remix
Fatum, Genix, Jaytech, Judah, Rodg
6. Gray Horizon (feat. Melody Gough)
Jaytech, Melody Gough
7. Zulu [ABGT185]
8. Tigerlily
9. We're All In This Together - Above & Beyond Respray (Edit)
Fatum, Genix, Jaytech, Judah, Above & Beyond
10. The Infinite
Jaytech Details
Electronic
In a world awash with carbon copy producers, 25-year-oldJames Cayzer aka Jaytech is a bright exception. Classically trained as apianist and a perfectionist when it comes to programming, his unique blends ofdeep melodies and sunny electronic grooves are equally at home in the DJ setsof Sasha or Desyn Masiello as they are in the stadium headlining appearances ofAbove & Beyond.
Despite his relative youth,Jaytech's prodigious creativity and prolific work rate (he started producing atjust 14 and released his first track at 16) have seen him rise up as the mostconsistent artist on the popular Anjunadeep imprint — even releasing thelabel's first full artist album through 2008's 'Everything Is Ok' ("Lush,melodic and soaked in electronic groove - a crossover gem" -DJMagazine), and hitting number one in the iTunes dance chart with his Anjunadeep02 mix compilation in 2010. ("Compilation of the month -Mixmag.)
Cementing his position as one of the leading lights within deep, upliftingelectronic music, Jaytech's monthly mix show 'Jaytech Music' now airs on radiostations across the globe and is downloaded by thousands as a monthly podcast.A window into his sound, it's also the best place to hear Jaytech's upcomingpersonal productions before anyone else.
Long chosen as the warm-up DJ of choice for Above & Beyond, Jaytech is nowtaking off as a headline DJ in his own right. Chosen to headline the Anjunadeeproom for the label's flagship party at the Miami WMC, he remains the number oneheadline DJ within the core Anjunadeep family.
February 2011 sees the release of Jaytech's most promising mix work to date. Anjunadeep 03 is the latest annuallabel collection and features 29 largely unreleased tracks that range fromdeep, dark and hypnotic techno sounds to upbeat, uplifting electronic house grooves.
Proof of his rising stock behind the turntables, a packed DJ diary has recentlytaken in dates at Ibiza's Amnesia, London's Brixton Academy and Japan'sworld-famous Womb. In the past year he has also traveled the vast corners ofhis Australian homeland with the Future Music Festival and taken his upliftingand perfectly paced sound on tour in America — more recently with Above &Beyond for their TATW350 event in Los Angeles, where his set was broadcast liveacross the globe to a listen-in audience of 30 million.
Often uplifting but never obvious, Jaytech is a force on an unstoppable riseright now. And his journey is only just beginning.