Best Ian Pooley Songs of All Time – Top 10 Tracks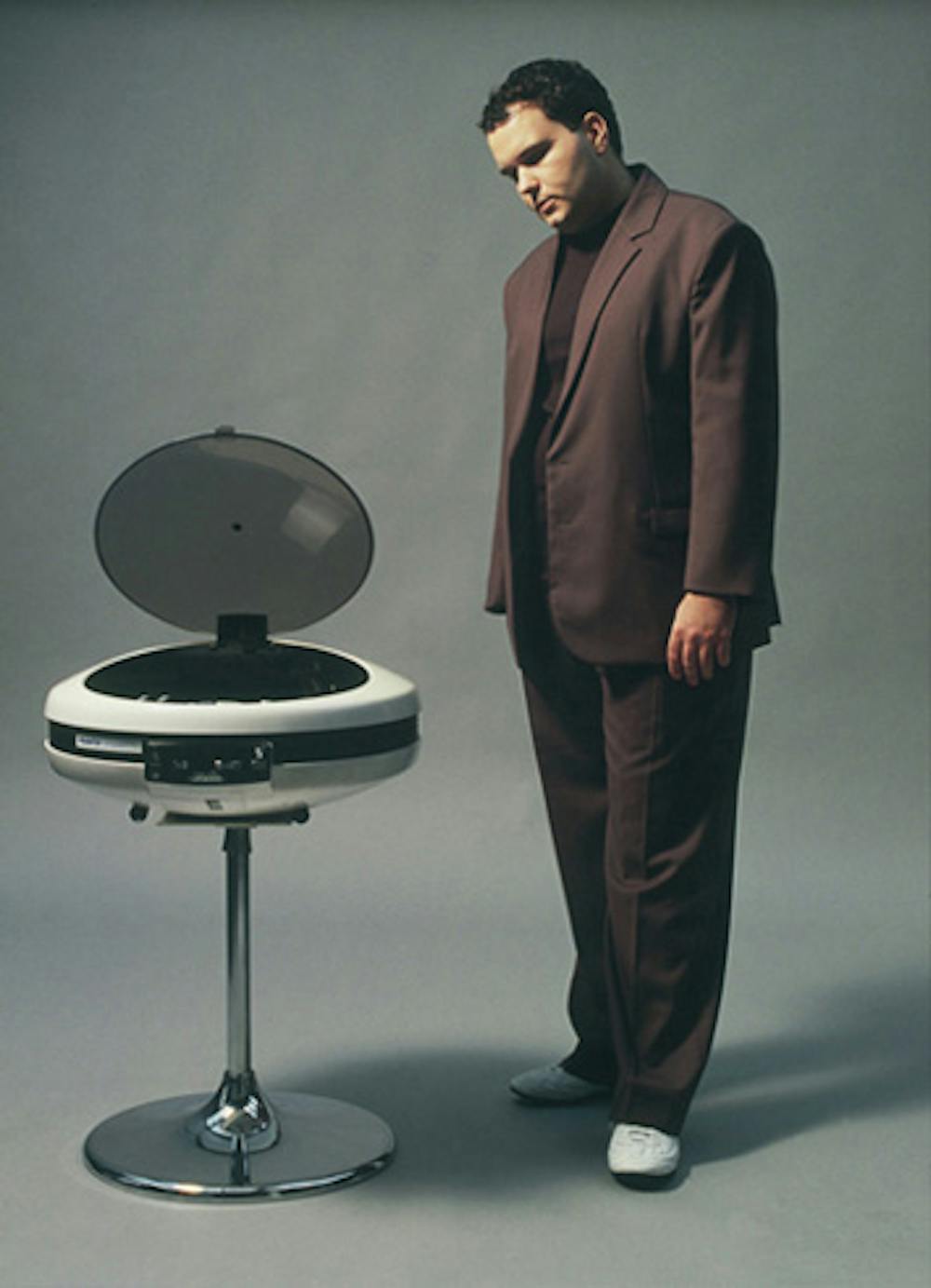 Follow Ian Pooley!
Follow Ian Pooley to get alerts about upcoming events and special deals!
Very shortly after his friendly split from V2 Records, Ian Pooley has set his goals anew – and they are higher than ever.
Ian Pooley has performed in venues such as: Great Northern, Do Not Sit On The Furniture, Kater Blau, Nouveau Casino, Salon Zur Wilden Renate, Slyfox
Without further ado, here are Ian Pooley top 10 tracks of all time:
1. Venasque
2. Spicy Snapper
3. Basic Juno
4. Disco Love
5. Stonyridge Terrace
6. 900 Degrees
7. Pianos of Gold - Ian Pooley Mix
Jovonn, Ian Pooley
8. Coração Tambor
9. Kids Play
10. Ian Pooley ''Chord Memory'' - Daft Punk Remix
Ian Pooley Details
House
Very shortly after his friendly split from V2 Records, Ian Pooley has set his goals anew – and they are higher than ever. Being one of the most respected producers in the genre of dance music today, the maestro of deep disco house has been working heavily over the past year to present a new longplayer that fully reflects his artistical development. Since his very first releases as a teenager in 1990, when Ian was a great admirer of Detroit techno masterminds like Derrick May, his musical skills have constantly progressed and evolved. From his first steps into house music, which are partly collected on his first album "The Times" (1996, Force Inc.) and his his first real artist album "Meridian" (1998, V2) and the highly acclaimed follow-up "Since Then" (2000, V2), Ian Pooley has made his way to the very top of international producers and DJ's. Many have asked for his skillful production and remix services, among them renowned artists like Dee-Lite, The Cardigans, Yello and Modjo – just to name a few.
It is remarkable that during the many years of his musical work, Ian Pooley constantly followed his path and stayed focussed about his approach to music. With the success of his two longplayers not coming short, Pooley could have easily get lost in the world of remix and production assignments, listening to the many advises music business executives would give him for his "career". But for Pooley, the term career never meant very much aside from doing what he likes to do in order to get some joy out of his life. Nothing could really distract him from following his very personal musical interests and his unique way of blending solid house rhythms with various musical styles is a direct result from this philosophy.
For his upcoming new album, Ian Pooley took his studio to New Zealand where he spent a beautiful summer in the area of Piha. In a small condo with scenic view on the ocean, Pooley found the time to devote all his attention to the musical production. In this hide-away studio, the sketches for all songs of his new album were created, with Ian constantly gathering ideas and giving the tracks a rough layout. One result of these session is the wonderful summer anthem "Piha" which was created very spontaniously when New Zealand's finest Magic J came over for a short visit. Although it was of course never thought of as a chart hit, "Piha" climbed up high in the rankings of several European countries.
With his computers' harddrive full of new music, Ian Pooley left New Zealand for Australia in order to program and mix his rough tracks into fine songs. Live musicians were frequent guests in the Sydney studio, playing and recording rhodes, sax, percussion and trumpets while vocalists added sensitive and strong voices to just produced Pooley tracks. It is a great honour for Ian Pooley to have some of his most admired artists featuring on his upcoming album: Marcos Valle, the Brazilian bossa nova mastermind, plays piano and guitar on one of the tracks and even sings his own vocals to it. Then, on one another track, there is the voice of Terry Callier, maybe todays most gifted blues and soul singer. Other co-productions are still in the making and from the already existing songs, we have much to expect from these collaborations. Another beautiful surprise was a recent phone call by Dieter Meier and Boris Blank of Yello, asking for Ian's assistance in producing three tracks for the new Yello album which is due to be released in the next months.
While the trademark sound of Ian Pooley has never changed, the sounds and melodies of his tracks and his songs today embrace an incredible broad range of music. Brazilian and latin rhythms can be found in Pooleys productions as well as tasteful hints to soul, jazz and blues or nostalgic quotes of Detroit techno or New Jersey house. Many of his recent releases deliver an impressive proof of his openess to all forms of quality dance music and his DJ mixes show that Ian still is a DJ by heart (hence his take on the successful "nite:life" series, on NRK).
In order to promote his music in the most independent way, Ian Pooley has just established his very own "Pooled" record label. Of course, Pooled will see the release of Ian's upcoming album, but there will also be releases of talented artistis from all parts of the world. Ian's very active DJ life takes him to many interesting places around the globe where his fans are longing to hear himplay. On his trips, Ian has always been on the lookout for new artists and so far has gathered an incredible pool of talent. His idea of running Pooled is not to simply release material of these new artists but to work with them as an executive producer, adding his production knowledge and skills to their ideas. And with the great amount of experience that is available to Ian Pooley, the new Pooled label is bound to be an instant success.