Top 7 Best Rap / Hip-Hop Nightclubs in Dallas, TX
[2021 GUIDE]
With over 34 venues in Dallas, there are many places to choose from whether you're looking for a crazy night out or a lounge atmosphere. Don't worry! We're going to list out the best clubs in Dallas that you should definitely check out.
Truth and Alibi
Best Rap / Hip-Hop nightclub in Dallas!
The mastermind twin brothers Chris and Mark Beardon decided to make the entrance of the nightclub Truth & Alibi behind The Original Deep Ellum Candy Company, a tiny candy shop. As clubbers enter the building, one by one they move towards the Willy Wonka-esque candy shop's 'secret' door which requires a password to enter and that takes them into a dark, long room. On one side, a bar, and on the other, a collection of couches and chairs that serve as tables. The candy shop front is meant to mirror the types of shops that covered up night clubs and bars during the prohibition era. Under the cover of many waterfall chandeliers, deep blue lights, and roaring 20s themed furnishings, guests are able to enjoy drinks from an extensive cocktail menu, tasty finger foods and appetizers and music from a selection of the hottest DJs that Dallas has to offer.
2618 Elm St Dallas, TX 75226 United States
Deep Ellum
Dress Code: Strict
$$
Theory
Found in the middle of the Uptown Entertainment District on McKinney Ave., Theory hopes to bring outstanding service, revolutionary audio/visual, and mind-blowing production elements together to provide guests with a truly unique nightlife experience. Guests are welcome to sit at VIP booths, go out to the well decorated patio, drink at the various bars, or hit the dance floor while they enjoy their night at Theory. The music is always pumping at the club with local and traveling headlining DJs and performers putting on shows to the beat of the latest hip-hop, house, and top 40 tracks. Theory Nightclub Uptown is the perfect place to have a wild and memorable night of partying, drinking, and mingling in an upbeat fun environment.
2912 McKinney Ave Dallas, TX 75204 United States
Uptown
Wed, Fri, Sat 10pm-2am, Thu 10:30pm-2am
Dress Code: Strict
$$
Citizen
To the owners of this Dallas nightclub, located near the golden mile of Uptown restaurants, Citizen refers to someone who feels at home and comfortable. At Citizen nightclub, they have tried hard to emulate an atmosphere where everyone can go at their own pace and enjoy themselves. Whether you want to relax quietly with a friend and enjoy a drink or two in the early evening, wander through a gorgeous patio during the dwindling moments of daylight, party on the dance-floor well into the dark, or sit at the bar during happy hour, the energy made at Citizen, through its versatile arrangement of their bar and lounge, aims to serve any and all desires. Late at night when the nightclub portion of Citizen takes on a more dynamic energy, guests are able to enjoy the bartenders hopping up on the tabletops while the servers light sparklers under the white smoke created by CO2 getting pumped out of the beautiful chandeliers hanging from the ceilings. The room takes on a hazy sultry vibe as DJs crank up the music and the lights come down low, becoming indistinguishable from the hottest nightclubs in Vegas. This bona fide and upscale cocktail lounge features a carefully created cocktail and champagne list, an excellent food menu, and architecture well-suited to all manner of people. Citizen presents the finest environment in which you can enjoy and indulge yourself and most importantly be yourself without fear of judgment.
2923 Fairmont St Dallas, TX 75201 United States
Uptown
11 pm - 2 am Thu - Sun
Dress Code: Casual
$$$
Stars and Spirits
Stars and Spirits is set in the heart of Deep Ellum, one of Dallas' most talked about hotspots, and is one of the top clubs setting the standard for nightlife in Dallas. This chic nightclub spot offers its guests an elite bottle service experience, two full bars, and a patio lounge. Inside this chic nightclub, patrons can always find the hottest DJs spinning while they head to the huge dance floor to party the night away or make their way to the luxury booths with bottle service. With two full bars and a patio lounge, there are a variety of different spaces within the venue for guests to enjoy themselves.
2505 Pacific Ave Dallas, TX 75226 United States
Deep Ellum
10 pm - 2 am Fri - Sun
Dress Code: Casual
$$
Punk Society
Arranged like an anti-establishment establishment, Punk Society is an innovative hybrid bar and lounge in the middle of Deep Ellum, Texas. More than just a punk rock bar, the venue hopes to be a space where punk is about being rebellious and refusing to let society dictate your life no matter your age. The venue's design was inspired by the retro era of the Punk music scene but also takes cues from rebellious movements in other music genres including Rock n' Roll, Hip Hop, EDM, etc. With a venue that is so centered around music, Punk Society strives to provide its guests with the best music and performers in the city. Their music format showcases some of the best DJs in DFW and guest headliners from around the world.
2723 Elm St Dallas, TX 75226 United States
Deep Ellum
Dress Code: Strict
$$
Park Avenue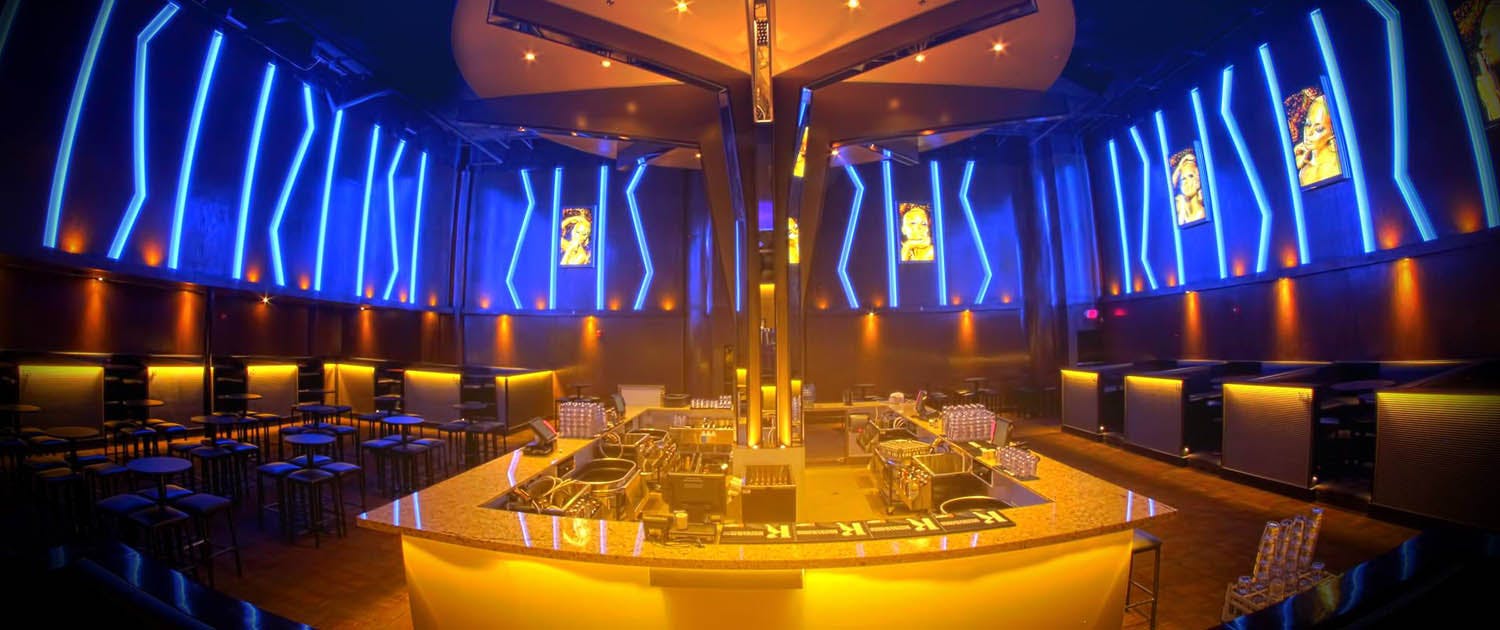 PARK AVE DALLAS. Welcome to Park Avenue, an ultra-venue in the heart of Dallas, Texas. Step out of the ordinary and into sophistication upon entering, a premium establishment that stimulates the senses.
11035 Ables Ln Dallas, TX 75229 United States
North Dallas
5 PM - 2 AM Fri, 9 PM - 2 AM Sat
$
Sidebar
Lively, plush red-hued bar offering bottles & cocktails plus an outdoor terrace, DJs & bar bites.
2626 Howell St #100 Dallas, TX 75204 United States
Uptown
$$
There are many other clubs available in Dallas like
Check out the venues section for the full list of Rap / Hip-Hop nightclubs.
Dallas Nightclubs FAQ
What time does the headlining DJ usually start performing in Dallas clubs?
The headlining DJ will usually start performing around 12:00 AM.
How long do DJs play in Dallas?
The headlining DJ or artist usually plays a 1 to 2 hour set.
What is the dress code like at Dallas Rap / Hip-Hop nightclubs?
Guys can wear nice jeans and a form fitting plain t-shirt or a nice button down shirt. Girls can wear jeans or a comfortable but stylish dress if they prefer. Of course guys and girls can never go wrong with dressing up even more – there is no such thing as overdressing when it comes to clubs.
How can I get into Dallas Rap / Hip-Hop nightclubs for free?
Some Dallas Rap / Hip-Hop nightclubs have a free ladies guest list, and have a free even ratio guest list – free if you have the same number of girls (or more) in your party.
Keep in mind that many Dallas Rap / Hip-Hop nightclubs are more exclusive and require bottle service to get in. You can sign up for the guest list on our events page.
How can I book bottle service for Dallas Rap / Hip-Hop nightclubs?
You can book bottle service directly on Discotech by visiting the Dallas page.
How much is bottle service at Dallas clubs?
Bottle service and table minimums at Rap / Hip-Hop nightclubs can get pretty expensive in Dallas, but every nightclub is different.
The best way to find out is to visit the events page and choose the event you're thinking of going.
Should I buy tickets to get into Dallas Rap / Hip-Hop nightclubs?
If the nightclub has tickets, we recommend buying tickets during holiday weekends and for big name artists. The ticket line is generally faster and shorter than the guest list.
Many Rap / Hip-Hop nightclubs in Dallas are bottle service only – meaning you must book a table reservation in order to get inside.
Which Dallas nightclubs play EDM and electronic music?
Which Dallas nightclubs play hip-hop?
Neighborhood Guides & Articles about Dallas