Best Gwen Stefani Songs of All Time – Top 10 Tracks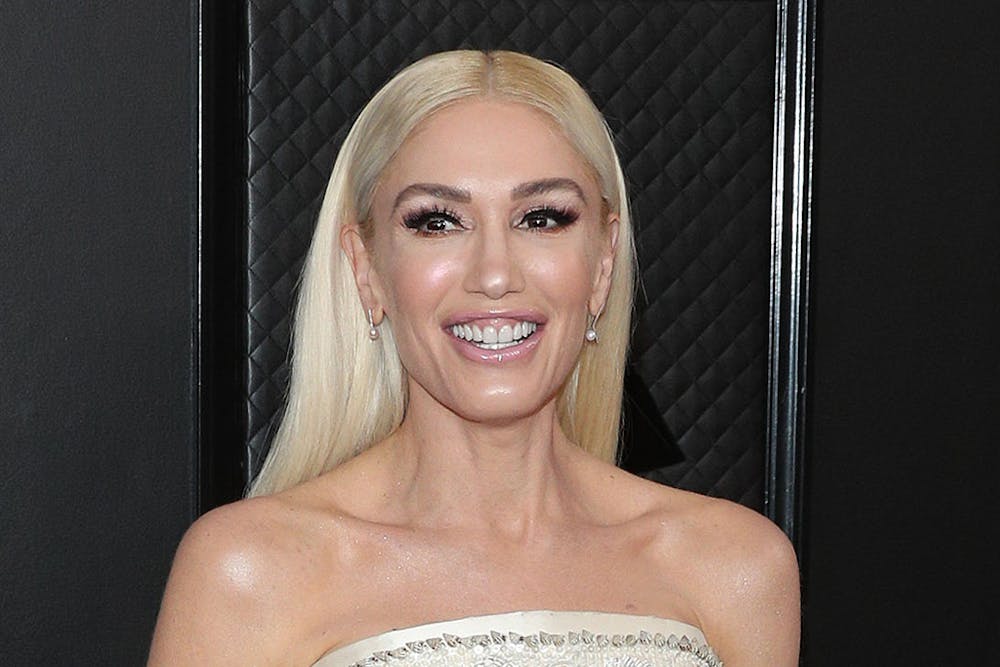 Follow Gwen Stefani!
Follow Gwen Stefani to get alerts about upcoming events and special deals!
Gwen Renée Stefani (; born October 3, 1969) is an American singer and songwriter.
Gwen Stefani has performed in venues such as: Ascend Amphitheater, Crypto.com Arena (Staples Center), Wonderfront Festival, Zappos Theater
Gwen Stefani has played in major festivals like Wonderfront Festival
Gwen Stefani has upcoming events in Wonderfront Festival
Without further ado, here are Gwen Stefani top 10 tracks of all time:
1. The Sweet Escape
2. Hollaback Girl
3. Rich Girl
4. Bubble Pop Electric
Gwen Stefani, Johnny Vulture
5. Luxurious
6. CAN'T STOP THE FEELING! - Film Version
Justin Timberlake, Anna Kendrick, Gwen Stefani, James Corden, Zooey Deschanel, Ron Funches, Caroline Hjelt, Aino Jawo, Christopher Mintz-Plasse, Kunal Nayyar
7. What You Waiting For?
8. Move Your Feet / D.A.N.C.E. / It's A Sunshine Day
Anna Kendrick, Gwen Stefani, James Corden, Ron Funches, Walt Dohrn, Caroline Hjelt, Aino Jawo, Kunal Nayyar
9. Cool
10. Hair Up
Justin Timberlake, Gwen Stefani, Ron Funches
Gwen Stefani Details
Electronic, Pop, Rock, R&B, Rap / Hip-Hop
Gwen Renée Stefani (; born October 3, 1969) is an American singer and songwriter. She is a co-founder, lead vocalist, and the primary songwriter of the band No Doubt, whose singles include "Just a Girl", "Spiderwebs", and "Don't Speak", from their 1995 breakthrough studio album Tragic Kingdom, as well as "Hey Baby" and "It's My Life" from later albums.
During the band's hiatus, Stefani embarked on a solo pop career in 2004 by releasing her debut studio album Love. Angel. Music. Baby. Inspired by pop music from the 1980s, the album was a critical and commercial success. It spawned six singles, including "What You Waiting For? ", "Rich Girl", "Hollaback Girl", and "Cool". "Hollaback Girl" reached number one on the Billboard Hot 100 chart while also becoming the first US download to sell one million copies. In 2006, Stefani released her second studio album, The Sweet Escape. Among the singles were "Wind It Up" and "The Sweet Escape", the latter of which was number three on the Billboard Hot 100 year-end chart of 2007. Her third solo album, This Is What the Truth Feels Like (2016), was her first solo album to reach number one on the Billboard 200 chart. Her fourth solo album and first full-length Christmas-themed album, You Make It Feel Like Christmas, was released in 2017 and charted 19 tracks on Billboard's Holiday Digital Song Sales component chart in the United States. Stefani has released several singles with Blake Shelton, including "Nobody but You" (2020), which reached number 18 in the US.
Stefani has won three Grammy Awards. As a solo artist, she has received an American Music Award, Brit Award, World Music Award, and two Billboard Music Awards. In 2003, she debuted her clothing line L.A.M.B. and expanded her collection with the 2005 Harajuku Lovers line, inspired by Japanese culture and fashion. During this time Stefani performed and made public appearances with four back-up dancers known as the Harajuku Girls. She was married to British musician Gavin Rossdale from 2002 to 2016 and they have three sons. Billboard magazine ranked Stefani the 54th most successful artist and 37th most successful Hot 100 artist of the 2000–2009 decade. VH1 ranked her 13th on their "100 Greatest Women in Music" list in 2012. Including her work with No Doubt, Stefani has sold more than 30 million albums worldwide.