Best Guido Schneider Songs of All Time – Top 10 Tracks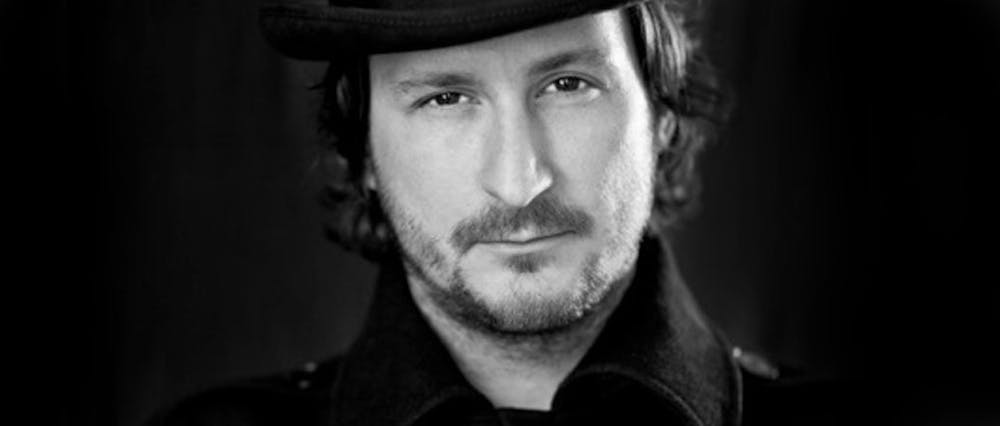 Follow Guido Schneider!
Follow Guido Schneider to get alerts about upcoming events and special deals!
Berlin based DJ and musician Guido Schneider has been producing electronic music since the early 90's.
Guido Schneider has performed in venues such as: Egg, Kater Blau
Without further ado, here are Guido Schneider top 10 tracks of all time:
1. Little Helper 290-1 - (Mixed)
Guido Schneider, Daniel Dreier
2. Baccara
Guido Schneider, André Galluzzi
3. Waynes World - Tobi Neumann Remix
Tonio Barrientos, Guido Schneider, Wayne Childs, Tobi Neumann
4. If You - Original Mix
Guido Schneider, Jens Bond
5. Re-Moved
6. Transformation
7. Oh My Buffer
Guido Schneider, Jens Bond
8. Doppel - Guido Schneider Remix
Der Dritte Raum, Guido Schneider
9. Styleways
Guido Schneider, Sammy Dee
10. Panikattack (Second Attack Remix)
Plastikman, Richie Hawtin, Guido Schneider
Guido Schneider Details
Techno
Berlin based DJ and musician Guido Schneider has been producing electronic music since the early 90's. Strongly influenced by the "EBM" genre, he started his first project together with a friend in 1991. A few years later, at that time based in Celle, Germany,
Schneider founded the label "Neue Welten", on which he for several years released his own music, solo and together with colleagues. Inspired by his move to Berlin in the mid-nineties, Guido began focusing fully on his music, especially on his co-productions with renowed producer Sammy Dee, as "Schneider & Radecki". Changes marked the beginning of the new millennium: Guido discontinued "Neue Welten" and met vocalist Florian Schirmacher. Schneider's production skills and Florian's vocals was a perfect match and together they started the project "Glowing Glisses" under which pseudonym they released three singles as well as the album "Silver Surfer" on Poker Flat Recordings. In 2002, Guido and Glowing Glisses joined Steve Bug, Märtini Brös and Martin Landsky on the Poker Flat World Tour. Back in Germany, after spending months & months on the road, Guido started to focus on his solo project under his own name. All the hard work in the studio paid off and a streak of solo-releases on Poker Flat followed, especially "Unterwegs mit Guido Schneider" and "Oh My Buffer", productions who put Guido on the map of internationally acclaimed producers. Guido was also Poker Flat label owner Steve Bugʻs first choice to remix his unstoppable classic "Loverboy" for the label's 50th anniversary release.
The success continued with his remixes of B.'s "Minikool", Dub Kult's "On & On", 2Dawg's "It's A Dawgs Life" and Daniel Stefanik's "Move Me" showed that Guido is a force to be reconed with. The next milestone in his career was his first solo album "Focus On: Guido Schneider" released on Poker Flat in 2006. His fame rose quickly and the album was an exciting overview of his capabilities. Through the years, Guido Schneider has built up a reputation for being a solid DJ, rocking dancefloors all around the world. He is continously invited to play in top clubs in North & South America, Ibiza, Canada, Australia, Japan and all around the world, but also finds time to do local shows in his hometown Berlin.
In 2009, Schneider founded the electronic music booking agency "Solid AM" a step he took in order to feature and push artists he believe in. Next Step was Guido & An Reich started "Motivbank", which since then, has featured releases from Reboot, Ion Ludwig, Giles Smith, Wareika and many more. More recently, Guido Schneider has teamed up with Berliner Jens Bond for several releases on Highgrade records. He has also found success working with a new production partner, Pascal Feos. The duo have released three records on Feos own imprint "Level Non Zero" and an album is in the making.