Best Ghost Beach Songs of All Time – Top 10 Tracks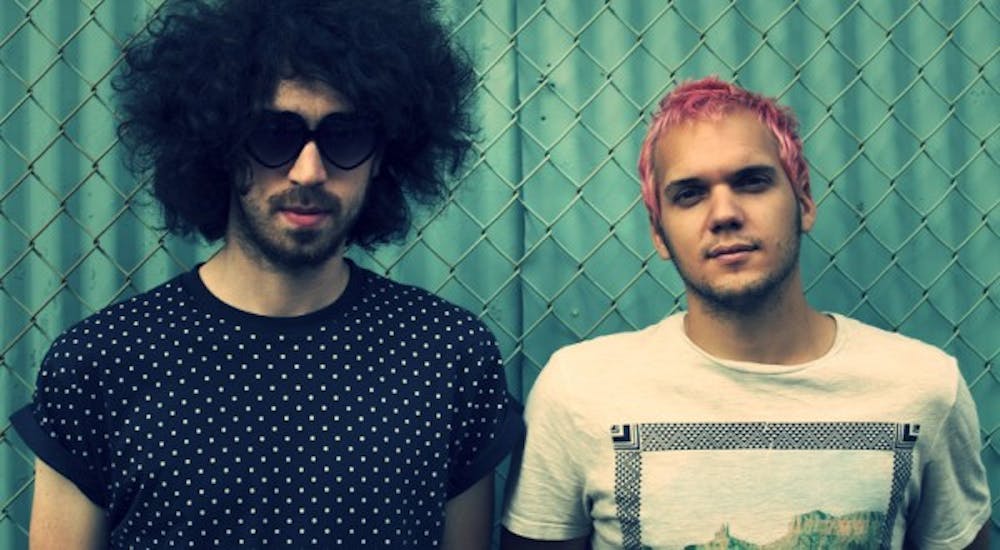 Follow Ghost Beach!
Follow Ghost Beach to get alerts about upcoming events and special deals!
Ghost Beach are the latest pop pioneers to set the internet ablaze with only a couple singles floating around and without any major label backing.
Without further ado, here are Ghost Beach top 10 tracks of all time:
1. Miracle
2. Been There Before (Shook Remix)
3. Been There Before
4. Miracle - John O'Mahony Radio Mix
5. Close Enough - feat. Noosa
6. Moon Over Japan
7. Empty Streets
8. Faded (Summer Heart Remix)
9. On My Side
10. Tear Us Apart
Ghost Beach Details
Pop
Ghost Beach are the latest pop pioneers to set the internet ablaze with only a couple singles floating around and without any major label backing. The New York-based duo of Josh Ocean and Eric "Doc" Mendelsohn take their '80s influences one step further with Ghost Beach. Only a few months old, they've already perfected a retro-future aesthetic that sounds like the holy trifecta of The Police, Depeche Mode, and Daft Punk, with a little Passion Pit sprinkled on top for good measure. Josh plays the jilted lover with vocal panache as Eric's soaring synths, guitars and forever young harmonies are plucked right out of Neverland. Ghost Beach is more about a time than a place, and that time is now.
- Andrew Hwang
Ghost Beach are seductively good, with endless factors shaping their sound. In parts it sounds like synth-laden '80s pop, and on others resembles a punk-rock vibe with lengthy guitar solos, like on single "First Time". Their confused adolescent genre is a result of influences from the likes of Depeche Mode, Daft Punk and The Police. The American pairing are reminiscent of an early Hot Hot Heat, with a semi-fem vocal, unashamedly bathing in a pop bath – and I don't mean the bubbles. They produced something that's a lot more grown up. Saying that, they have the fun factor, the nonchalant attitude, and a contagious "let's not stop partying until we throw up" glitter factor
-Tim Osbourne (Obscure Sound)