Best Future Songs of All Time – Top 10 Tracks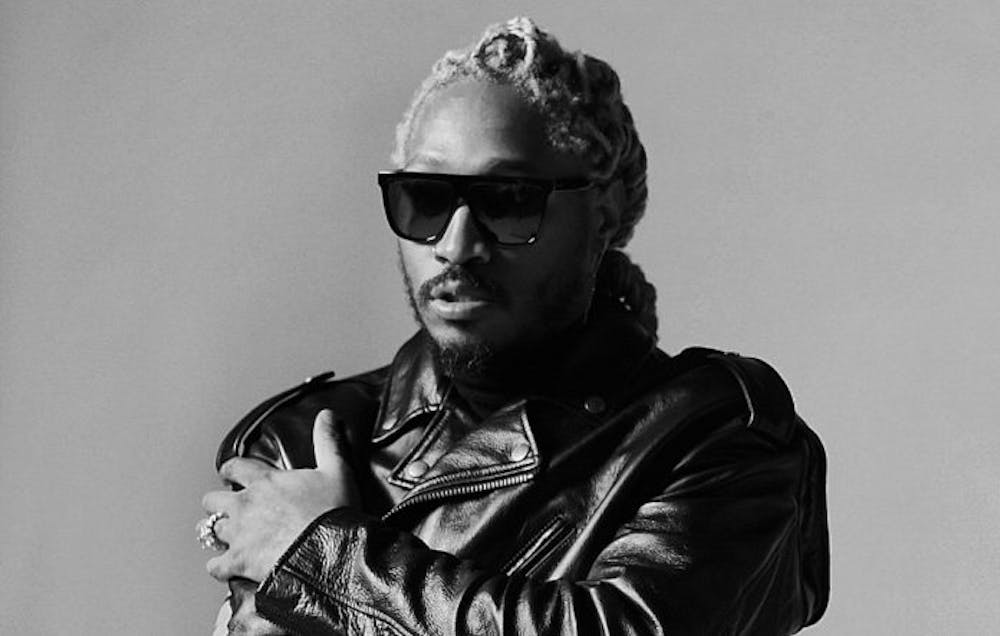 Follow Future!
Follow Future to get alerts about upcoming events and special deals!
Smith in the 1980s, Future is capping off a decade of nonstop prolific output, overall excellence, consistent sticking to themes, a vocal flow nobody else can match, superhuman drug stamina, and a heroic commitment to being a mess at all times.
Future has performed in venues such as: Daer Nightclub, Drai's Nightclub, E11EVEN, LIV, Mr Jones, Hyde Sunset, Spire, Nightingale, Coca-Cola Roxy, Ak-Chin Pavilion
Future has played in major festivals like Rolling Loud, Breakaway Music Festival, Breakaway Music Festival, Rolling Loud, Hard Summer, Music Midtown Festival, Rolling Loud
Future has upcoming events in Rolling Loud
Without further ado, here are Future top 10 tracks of all time:
1. WAIT FOR U (feat. Drake & Tems)
2. PUFFIN ON ZOOTIEZ
3. Way 2 Sexy (with Future & Young Thug)
4. pushin P (feat. Young Thug)
5. Mask Off
6. I'M ON ONE (feat. Drake)
7. Life Is Good (feat. Drake)
8. Turn On The Lights again.. (feat. Future)
Fred again.., Swedish House Mafia, Future
9. Pressurelicious (feat. Future)
10. Hold That Heat (feat. Travis Scott)
Southside, Future, Travis Scott
Future Details
R&B, Rap / Hip-Hop
Smith in the 1980s, Future is capping off a decade of nonstop prolific output, overall excellence, consistent sticking to themes, a vocal flow nobody else can match, superhuman drug stamina, and a heroic commitment to being a mess at all times. High Off Life proves that Future shows no signs of slowing down now.
"When I was making 'Tony Montana,' it was so far fetched for me to get Drake on the record. They called me and said 'Drake wants to get on Tony.' We had a long conversation. I sent it to him and he sent it back the same night. 'Tony Montana' is the 'Scarface' movie on wax," explains Future.
Future's career started to take shape seven years ago when he hooked up with his cousin Rico Wade, trailblazing producer and founder of the pioneering collective of hip-hop legends, The Dungeon Family. "I learned so much from him," Future says of Wade, producer of such seminal acts as OutKast, TLC, and Goodie Mob. "He's so much of a leader. I picked up from his leadership. In order to be a leader, you have to start your own movement."
For months, Rico would help to cultivate Future's skills and within a year's time, Wade's Organized Noize production camp had a recording contract for the young gun through Dream Works Records, which was sold and eventually folded. The setback didn't discourage the upstart rapper.
Meanwhile, Future started earning a living in the music business by staying behind the scenes writing hooks, verses, and even entire songs for artists ranging from unknowns to Grammy Award winners. "Ludacris was one of the first artists to actually pay attention to one of my hooks. He heard a hook and I gave it to him. He used if for 'Blueberry Yum Yum' off of his Red Light District. Then I started helping Rico on various projects. I was getting money like that. I definitely have to say the Dungeon is where I studied songwriting," Future described. I was around writers like Sleepy Brown and Marquez Etheridge who wrote 'Waterfalls' for TLC and 'Blackberry Molasses' for Mista. My cousin had talented artists from all over the world in the Dungeon."
Future's fame as a songwriter finally broke through to the mainstream when he penned most of YC's Braggadocios BET Hip-Hop Award nominated blockbuster "Racks featuring Future." The chorus, "I got racks on racks on racks..." became an instant smash in the clubs, on the radio, and was adored by everyone from fans to major artists such as Lil Wayne. "Racks" bubbled in the underground circuit of the south for six months before popping into mainstream this summer. In the meantime, Future started capitalizing on his buzz by putting together immaculate mixtapes such as Dirty Sprite. Songs such as "Tony Montana" would solidify him as the leader of the new wave of Atlanta bred superstars.
As determined as Future is now to become a music superstar, he almost got in the way of fulfilling his own dreams. "When I was around 14 or 15, I got into the streets heavy and I got shot in my right hand. When I got shot, I stopped playing basketball and went harder hustling. My mother hated it. Whatever she wanted me to do, I did the opposite. From the time I was 17 until I was 24, I didn't talk to my mother because she didn't like what I was doing. I let the streets raise me." It wasn't until less than a year ago that he decided to give up hustling in the streets and solely focus on music. "I didn't know sacrifice and patience," he admits. "When I learned that, I started seeing rap pay off. I had to give the streets up to really make my way into music."
As much as he was allured by the streets, Future, as an adolescent was also attracted to school. "Words always intrigued me," Future explained. "When I went to school, I would read Shakespeare and just fell in love with how he mixed his words. I started playing around and writing poems, reading poems... then I started listening to Too Short... I learned all his songs."
In late 2010, Future went through a life change and made songs incessantly. "I stayed in the studio everyday," he says. "There are days I went to the studio broke, but I said I'm not going to miss one day in the studio. The day I miss could be the day God decided to bless me. It wasn't easy. By far the hardest thing I had to do in life was change, but it was by far the best move."
Earlier this summer, Future inked a deal with L.A. Reid at Epic Records. The MC says it felt like destiny because Reid had also signed Organized Noize 20 years ago. Future already has his first two projects lined up: an EP this fall and a full length LP early next year.
"My EP is called Watch This and the meaning is basically, 'watch what's about to happen with my career,'" he revealed. "The full album is titled Pluto. Pluto is bridging the gap from where I started to now. I make 'astronaut music.' I make music on the highest level. When you listen to Pluto, you'll understand. I'm outta here! The music is more melodic on the album. It's feel good music straight from the soul. It's music with no boundaries."