Best Emalkay Songs of All Time – Top 10 Tracks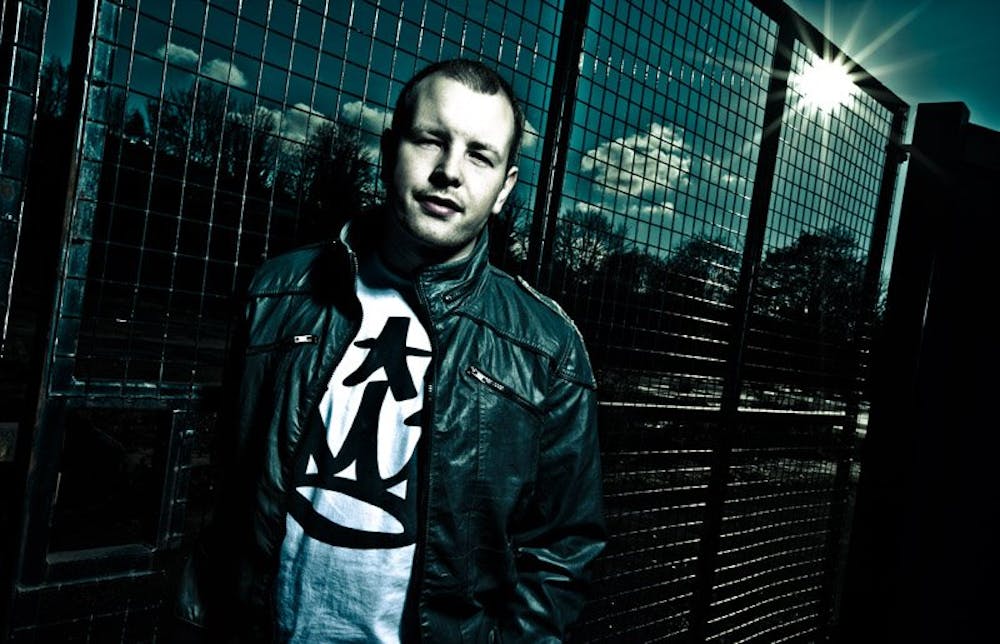 Follow Emalkay!
Follow Emalkay to get alerts about upcoming events and special deals!
A brilliant and inimitable producer, Emalkay refuses to define himself by anything other than his own musical evolution.
Emalkay has performed in venues such as: Sound Bar, Believe Music Hall, The Black Box, Cervantes' Masterpiece Ballroom, Dancefestopia, Discopussy, Encore at the Uptown Theater, Substation
Emalkay has played in major festivals like Dancefestopia
Without further ado, here are Emalkay top 10 tracks of all time:
1. When I Look at You
2. Fabrication
3. Bring It Down
4. Inside My Head
Emalkay, The Others, Subscape
5. Berserker
Emalkay, The Others, Subscape
6. Angie Got Stoned - My Nu Leng Remix
7. Heartstrings
Emalkay, The Others, Subscape
8. When I Look at You VIP
9. The Line
Emalkay, Glen Boden
10. When I Look At You - Ekali Tribute
Emalkay Details
Electronic, Dubstep
A brilliant and inimitable producer, Emalkay refuses to define himself by anything other than his own musical evolution. From his early years producing grime and garage, right through to 2011 and the imminent release of debut album 'Eclipse', he has continued to break new ground and move forward with each and every track he makes.
Away from the hub of any kind of scene, the Birmingham-based producer made things happen for himself from the start. Early experimental releases on his own Morphic Sounds label put his name on the map, and it quickly paid off as he subsequently signed to Boka. Following a string of well received 12"s for the label, he then found a home at Dub Police, and hasn't looked back since.
Following his debut single for the label, 'Explicit / Heroes', things really blew up at the tail end of 2009 when the phenomenal 'When I Look At You' was released. Caned by tastemakers and fans alike, it catapulted Emalkay to the forefront of the expanding dubstep scene, where he has remained resolutely ever since. Since then, he has continued to draw listeners with further releases on Dub Police, as well as its sister label Storming Productions, with his latest 'Crusader / Power Tool' 12" again testing soundsystems and finding its way into record bags everywhere.
A handful of carefully chosen remixes for Pendulum, Faithless and Miike Snow, have opened up the ears of a whole new audience to Emalkay's music, and as a consequence, a burgeoning DJ schedule has seen him bring his music to bigger crowds, taking in a number of festivals on the way - the last eighteen months alone has seen him tour the US and Canada twice, smash apart Glastonbury and bring mayhem to the regular Dub Police nights at the legendary fabric nightclub!
As we enter 2011, Emalkay has his debut album completed and is readying it for release on Dub Police towards the middle of this year. Summing up the last few years of his musical evolution, the album is filled with the kind of hard-hitting and innovative productions that have seen him rise to prominence. Staying true to this sound, the album is predominantly at 140bpm, but sees him experimenting with rhythmic, compositional and sonic qualities.
Unwilling to rest on his laurels however, Emalkay is already moving forward and looking to new projects, intent on continuing his evolution. With the album done, he is spending time working on new material, collaborating with vocalists and just continuing to keep things fresh in the studio.
With plenty still up his sleeve and no signing of him slowing down any time soon, 2011 looks set to be the biggest year yet for Emalkay.