Top 9 Best Electronic Nightclubs in Ibiza, ES
[2021 GUIDE]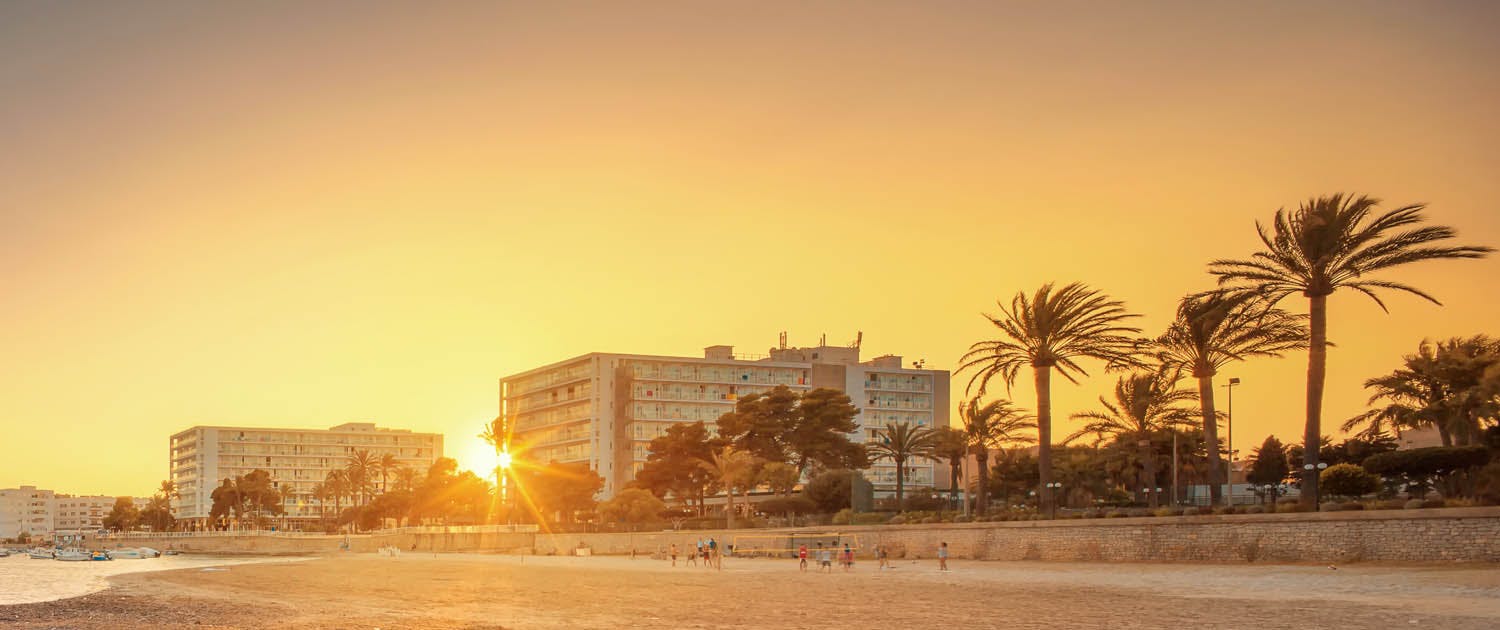 Here's the list of the best clubs in Ibiza that you should definitely check out.
Hi Ibiza
Best Electronic nightclub in Ibiza!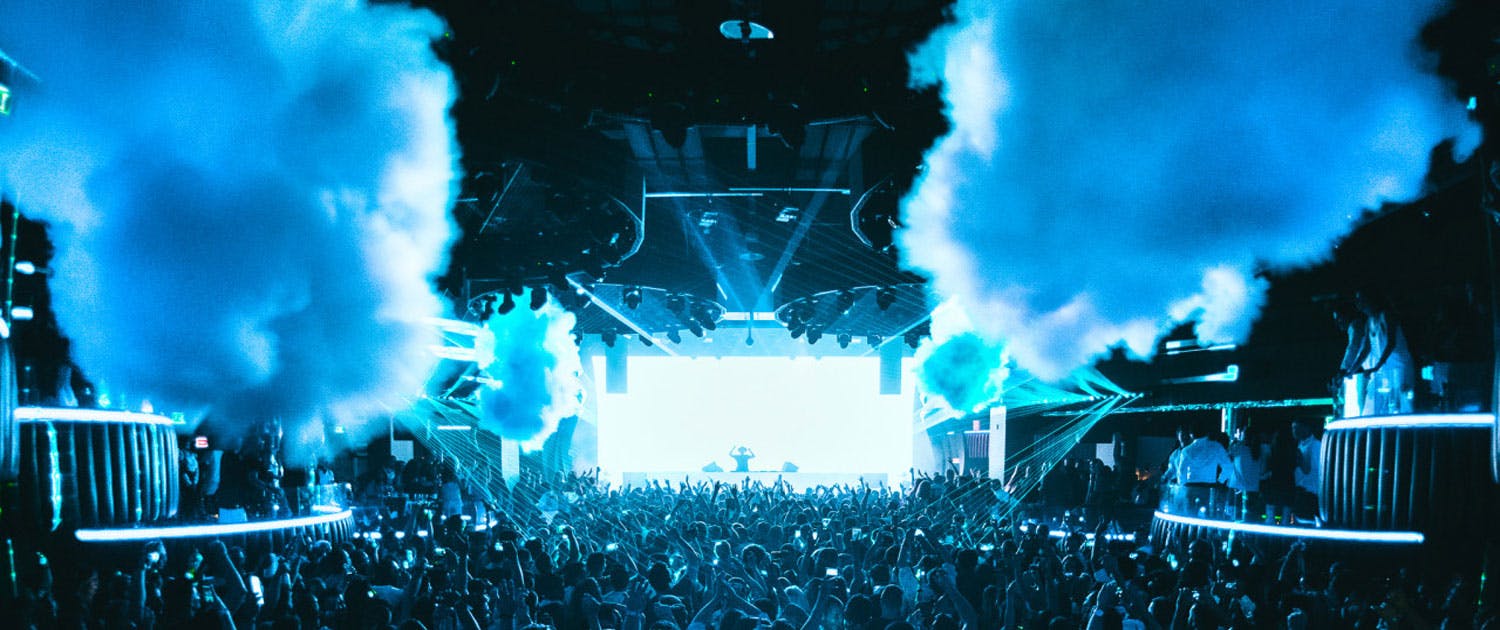 Hi Ibiza opened its doors in 2017 under the direction of Ushuaia Entertainment. The club used to be formerly known as Space and is located in Playa d'en Bossa. The superclub hosts a massive space that has a capacity of 2,500 people, and contains 7 VIP areas, an open-air terrace, and two rooms: The Theatre and The Club. The best time to visit the club would be in the summer as they host the biggest artists and DJs in the EDM industry then, but the party is always popping at Hi Ibiza. The venue is regularly holding events that are making history in the electronic music industry, and it strives to create a space that is welcoming to thousands of music lovers from all over the world. Since opening their doors, they have received multiple awards as a result of their commitment to offering the best experience and music alongside superb service and cutting-edge production. Although Hi Ibiza has all the accoutrements of a stunning and exhilarating superclub, everyone goes there to immerse themselves in the musical shows and performances that the club puts on from the likes of David Guetta and Martin Garrix. If you consider yourself to be a music aficionado, Hi Ibiza is one hotspot you can't miss on your trip to Ibiza.
07817 Sant Josep de sa Talaia Ibiza, ES 07817 Spain
Playa d'en Bossa
Dress Code: Casual
$$$
Pacha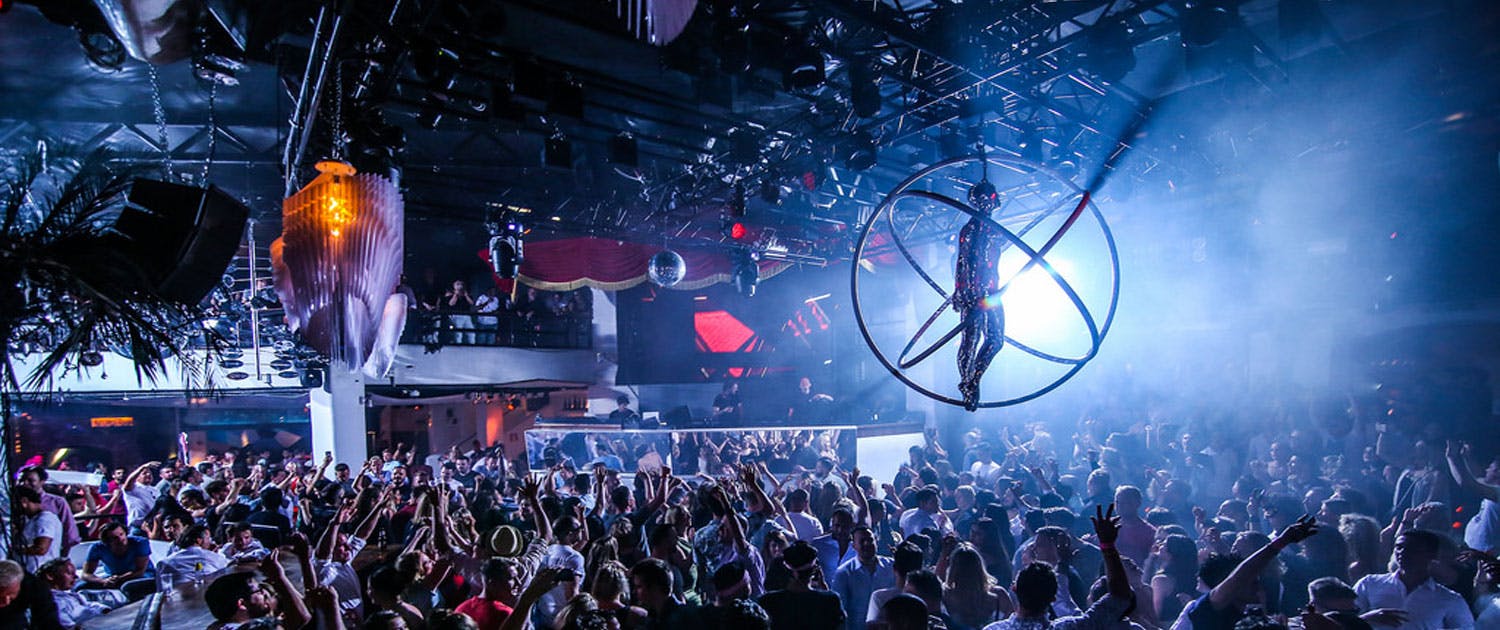 Created in Ibiza in 1973, this venue in Ibiza Town has transformed itself into a clubbing powerhouse brand that is known throughout the world. Pacha has a reputation for providing clubbing with style and is unparalleled when it comes to adding the exclusivity of VIP service.
Avinguda 8 d'Agost Ibiza, ES 07800 Spain
Talamanca
Dress Code: Casual
$$$$
DC-10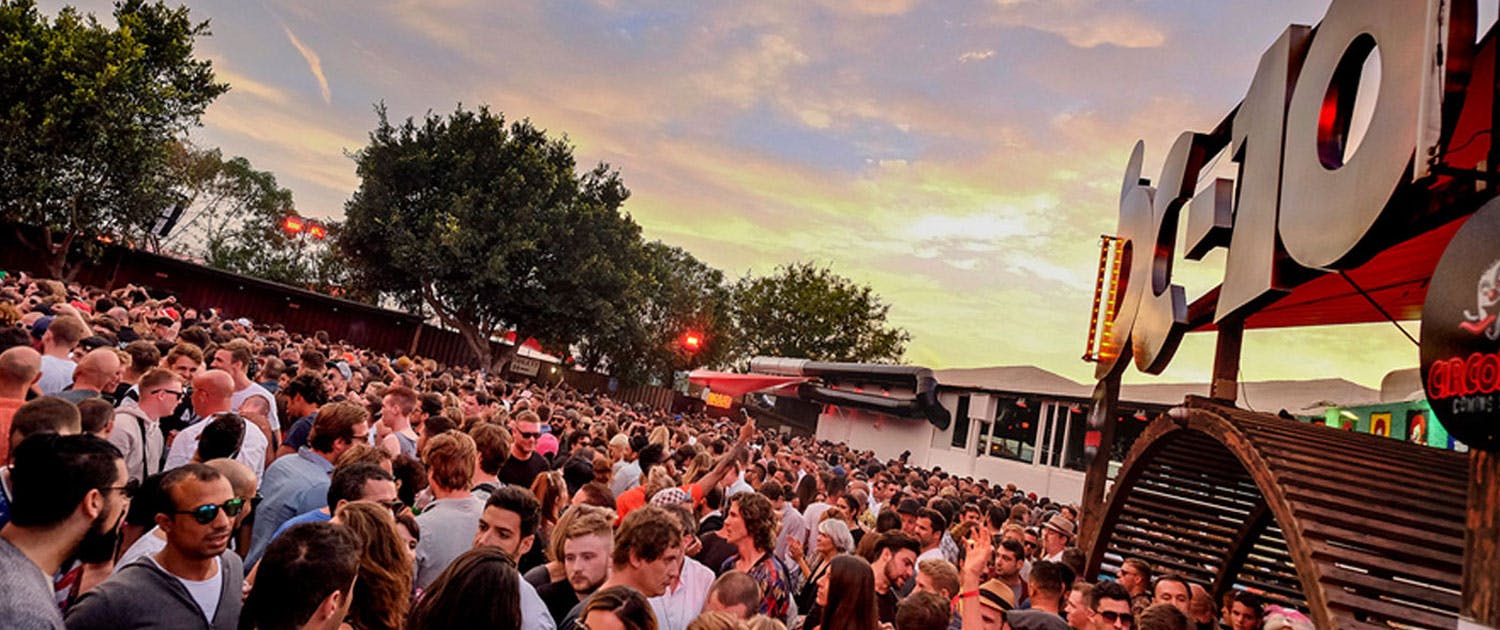 Now famous for being famous, as much as anything else, DC-10 has reached its elevated position thanks to offering a unique experience in Ibiza's clubbing environment. When it first opened in 1999, and still typically now, it was a no-holds barred, hedonistic, dance yer socks off fiesta that was totally off the radar. In contrast to the rest of the clubs, it still does little or no publicity for its parties, meaning those who go are in the know and there for one reason: the music. DC-10's longevity and success is ultimately thanks to its devotion to providing solid, quality underground electronic music. And you haven't had a true Ibiza experience until you've danced away the afternoon in the venue's famous garden.
07818 Sant Josep de sa Talaia Ibiza, ES 07818 Spain
Sant Jordi de ses Salines
Dress Code: Casual
$$$$
O Beach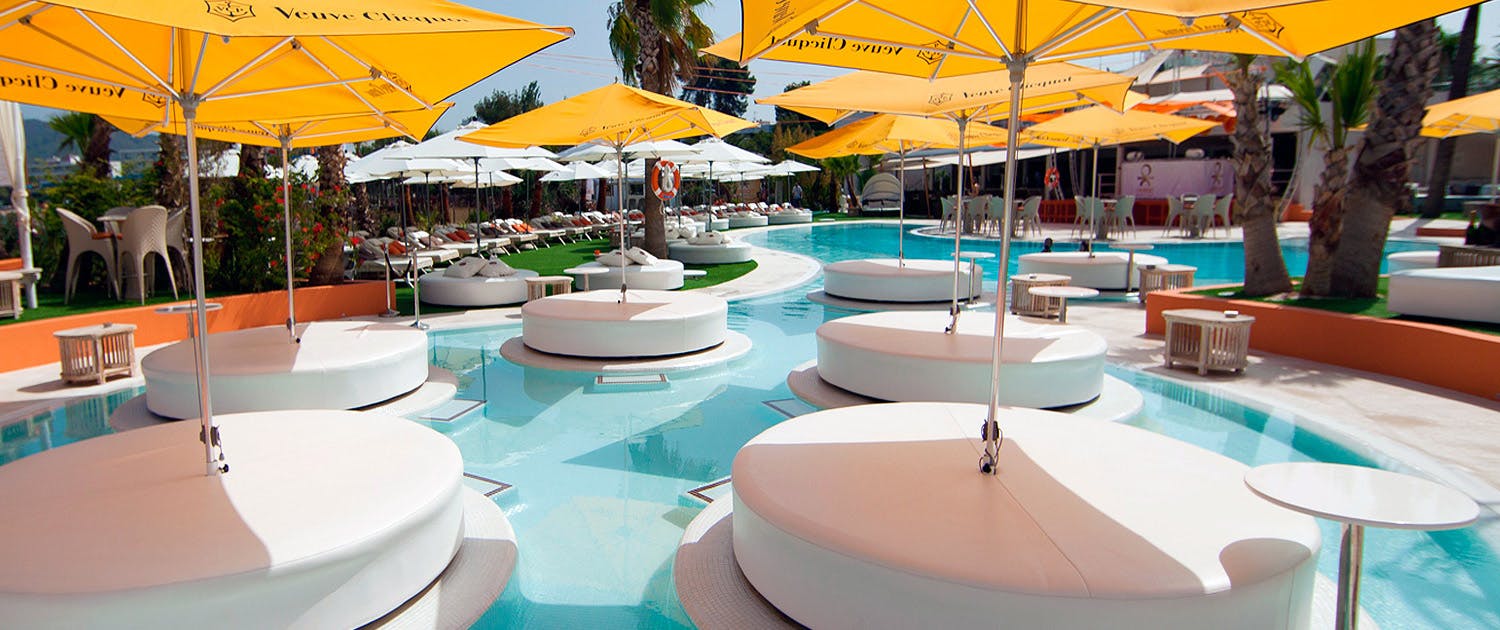 O Beach Ibiza, previously known as Ocean Beach, is the coolest place in San Antoni since it opened its doors in 2012. Located just at the sea front, its terrace is the perfect place to celebrate its unique and popular pool parties.
Carrer des Molí, 12-14, 07820 Sant Antoni de Portmany Ibiza, ES 07820 Spain
Sant Antoni de Portmany
12PM - 10PM
Dress Code: Swimwear
$$$
Amnesia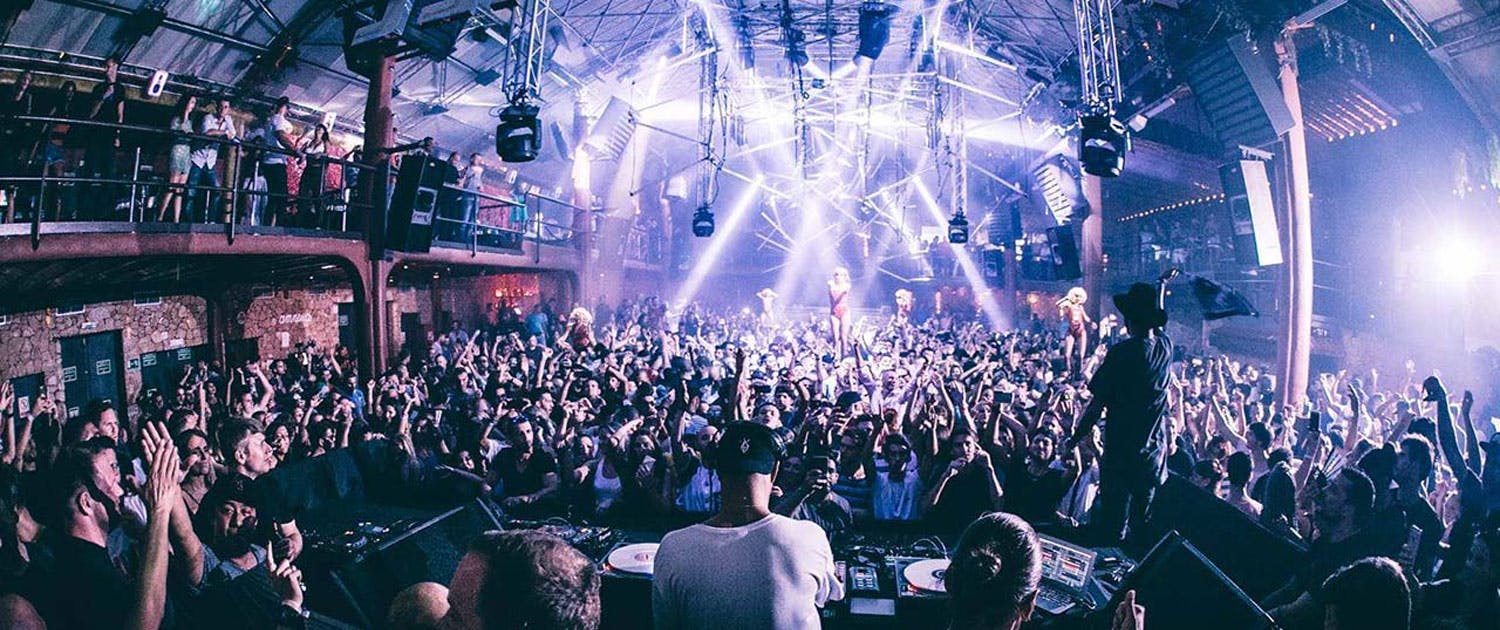 Known currently as the "temple of music", Amnesia's history begins with a young philosopher Antonio Eschotado who signed a lease for the venue in the mid 1970's. He named the premises "El Taller de los Olvidadizo," or the "The Workshop of Forgetfulness" in English. At his night club Escohotado aimed to create a space where people would be able to come to his disco to enjoy themselves leaving all their worries behind, and temporarily escaping from normal life. He later renamed it to the Greek word 'Amnesia' as he believed that this word captured everything he wanted and more from his idea – and so the club was born.
07816 Ibiza Ibiza, ES 07816 Spain
San Rafael
Dress Code: Casual
$$$
Eden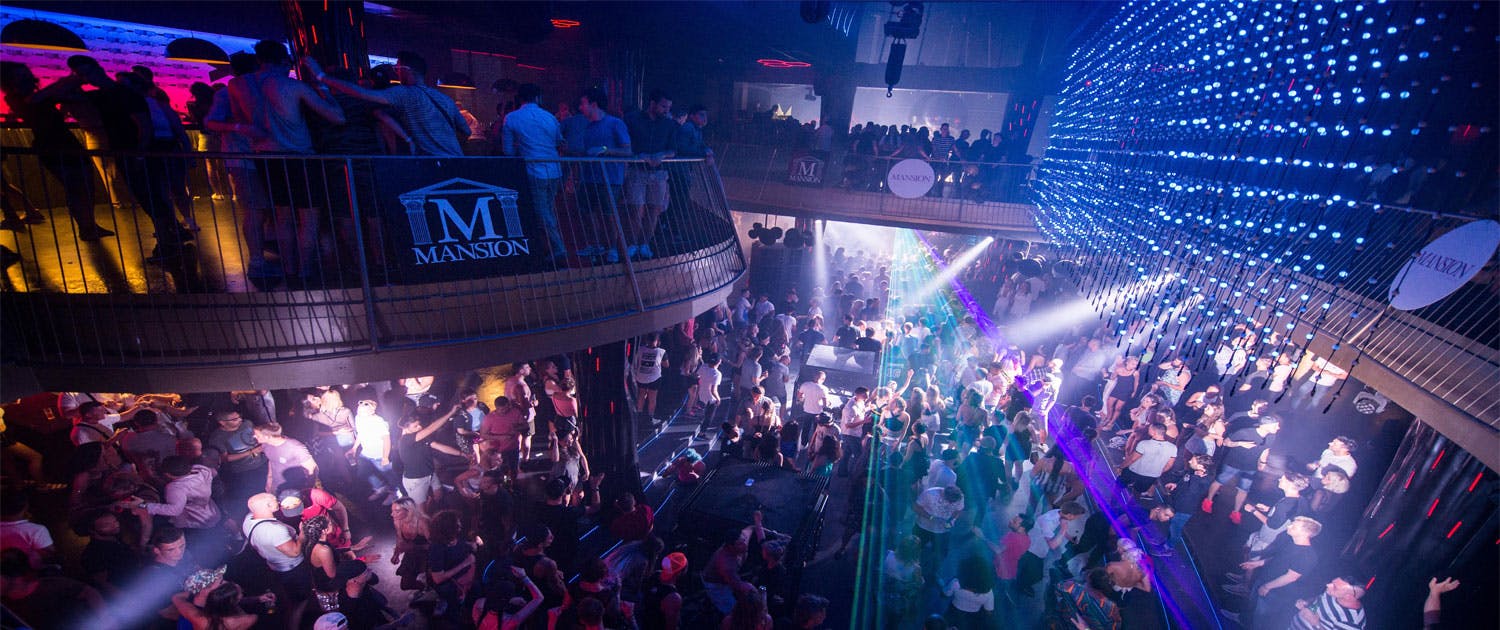 Founded in 1999 in the heart of San Antonio Bay, near one of the most attractive harbors of the Balearic Islands, EDEN club is one of the main players of the electronic music scene in Ibiza. Its name, summer nights and parties are all part of the Ibiza night lore. Boasting for guests a large sophisticated main room, a second room (NeXt) with independent access, the powerful exclusive sound system of Incubus Gold by Void, a state-of-the-art piece of sound engineering, two large DJ booths, several bars, main dance floor, multiple levels and two VIP areas with private parking, this professional and modern club has everything needed to completely satisfy the high expectations of clubbers and Ibiza lifestyle lovers alike. This dream venue for nightlife promoters, music lovers and DJs wanting to make a mark on the scene has regularly hosted big names in the music industry like Lady Gaga, Markus Schulz, Luciano, Sasha and more. Eden is a large-capacity nightclub and has recently been reconstructed with a booming sound system and new interior to serve music lovers in the best possible way and serves as a gateway for many clubbers who come to experience the party lifestyle of Ibiza.
07820 Sant Antoni de Portmany Ibiza, ES 07820 Spain
Sant Antoni de Portmany
Dress Code: Casual
$$$
Heart Ibiza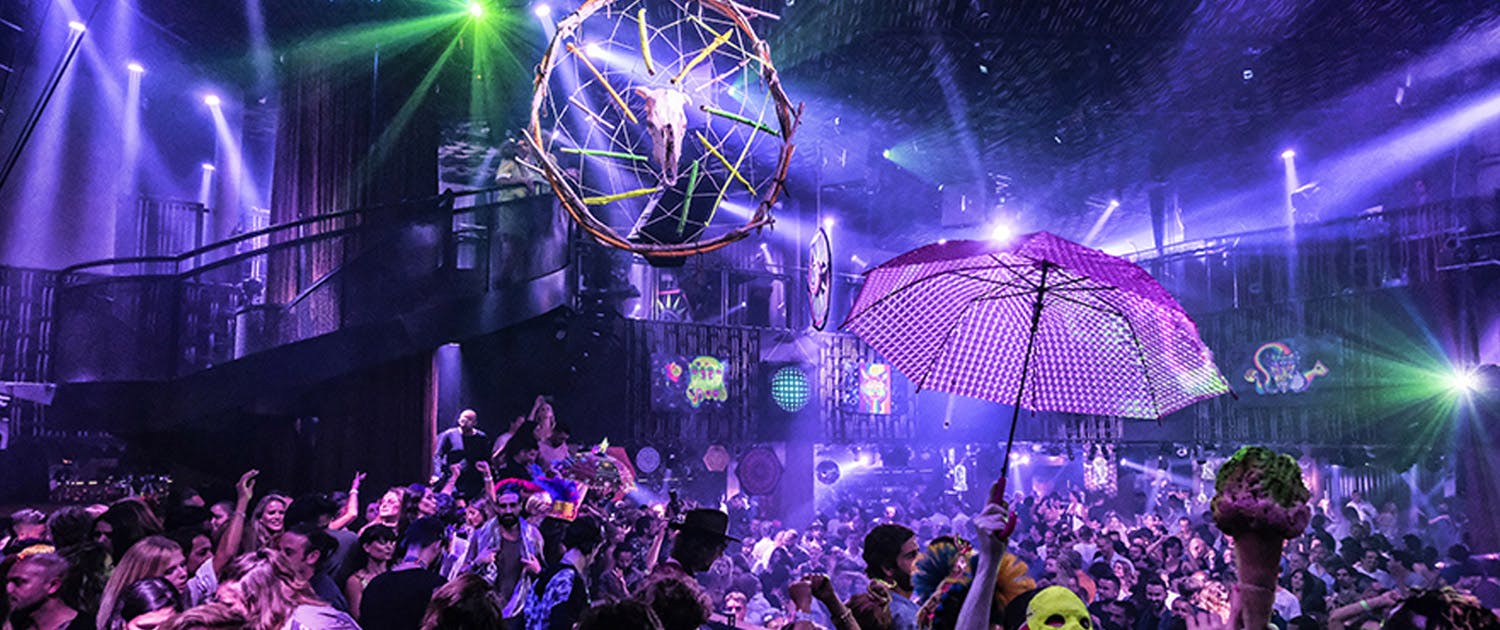 The creative partnership between Cirque du Soleil and the Adrià brothers that makes up Heart Ibiza forms an attractive hotspot for hedonists seeking to channel their sensory appetites. Visitors are lured through the vessels of a fresh Balearic chamber to an entertainment hub where a new perspective of hospitality collides with great food, music and art. From sunset through the late hours of the night (or morning), at Heart Ibiza, guests are able to have an innovative multisensory experience that fuses gastronomy, live performance art, world-class live bands, and electronic music that is set to put feasts for the mind and the soul on the menu. The Adrià brothers are some of Spain's most talented chefs and with the help of Cirque du Soleil's Guy Laliberté, they were able to come up with an intelligently devised format that invites guests to enjoy drinks with great views of Dalt Vila from Heart Ibiza's open-air terrace, making the perfect socializing space. Guests are also welcome to enjoy themselves in the atmospheric LAB, the dining room, for a culinary affair that has a backdrop of downtempo art and performance. Finally, it all comes together in the club space which plays host to bona fide superstar acts.
Passeig de Joan Carles I, 17, 07800 Ibiza, ES 07800 Spain
Talamanca
9 PM - 4 AM
Dress Code: Casual
$$$$
Blue Marlin Ibiza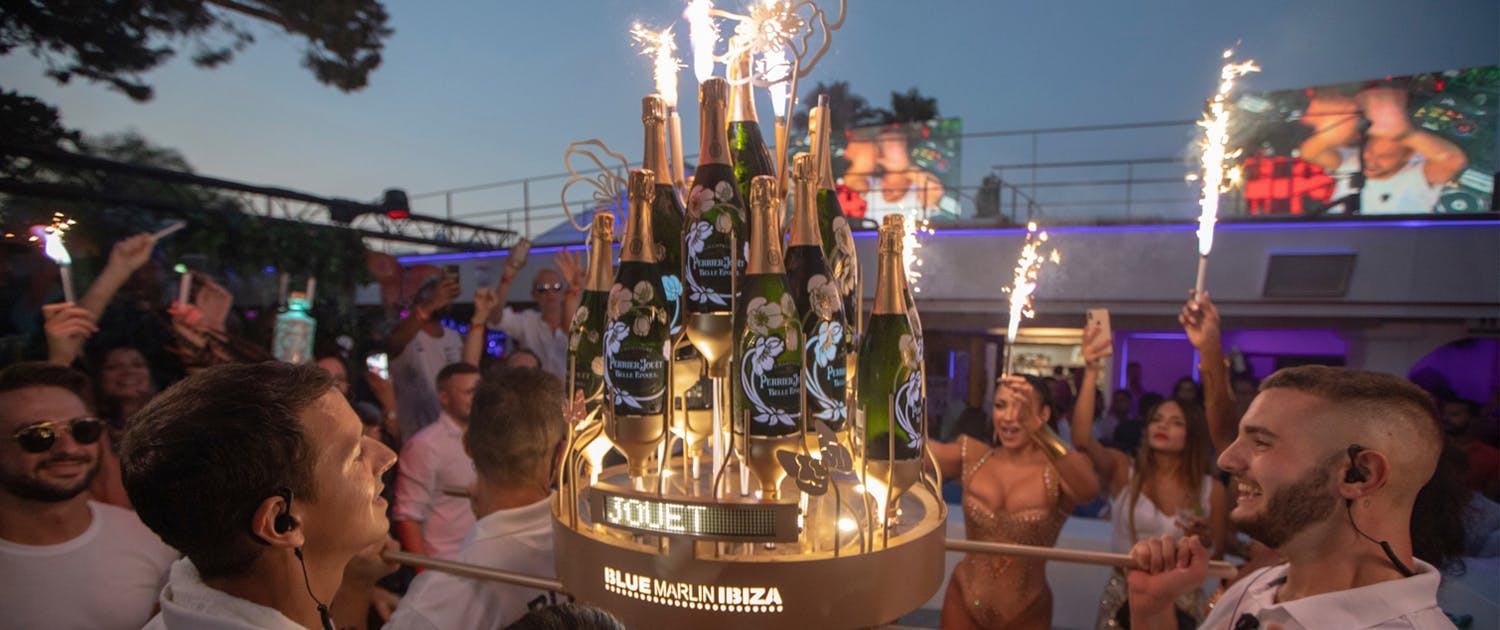 Blue Marlin Ibiza is the ultimate beach entertainment concept. A multi-format, all-encompassing seafront experience with day-to-night dining, beach and music – all in one place.
Cala Jondal Ibiza, ES 07830 Spain
10 AM - 12 AM
Dress Code: Casual/Swimwear
$$$
Octan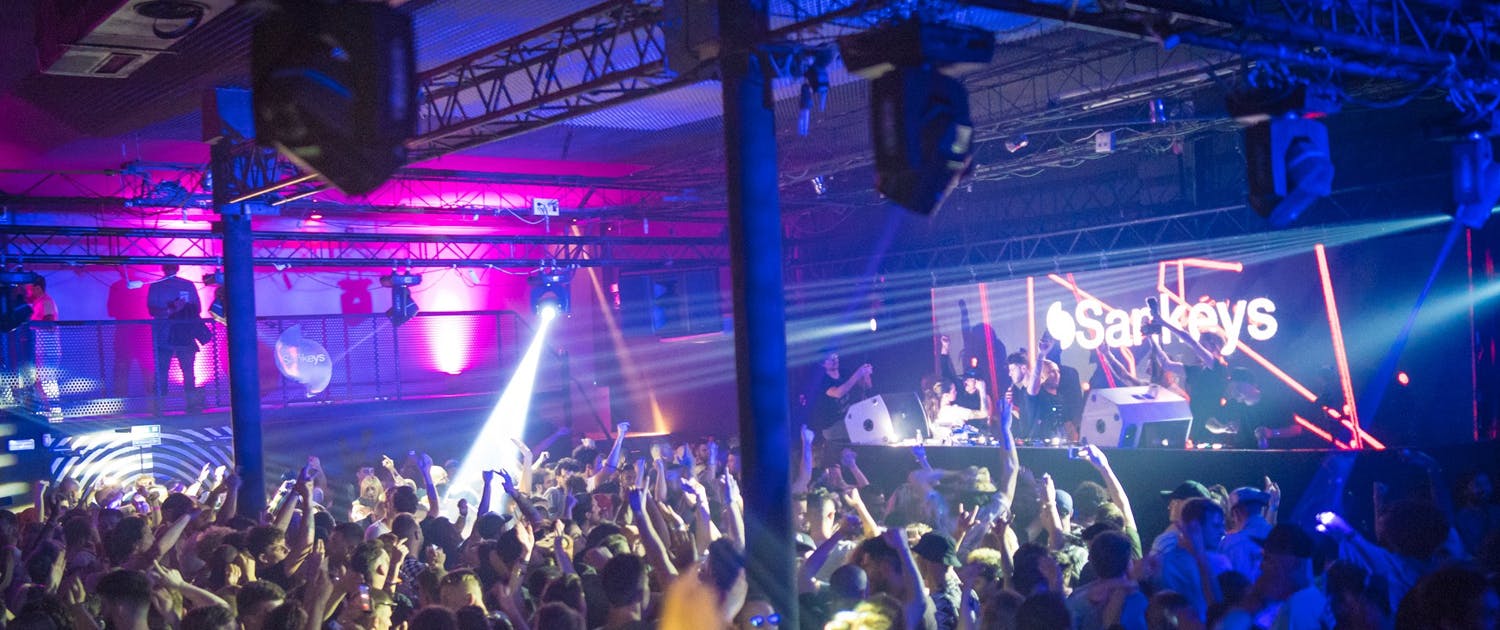 Located in Playa d'en Bossa, opposite to the Garbi Hotel, the previously known Sankeys, is home to the brand new Octan nightclub which opened its doors in July 2019 and instantly became a rave haven for lovers of underground dance music. This venue is a true rave sanctuary to the techno fanatics and house music lovers. The venue consists of three rooms, roof terrace, and a unique body sonic dance floor. As you enter you will come into the famous Basement with low ceilings and the roof covered with LED lights where the atmosphere is raw and intense. Moving inwards, you might find yourself suddenly raving in the bathrooms where selected local DJs are playing. Further in, is the LAB which gives the underground warehouse party vibes. Upstairs will be a lovely spacious rooftop terrace that is meant for chilling and conversation unlike the party that is going on downstairs. Keeping its visuals and entertainment to a bare minimum, Octan is the place to go to for the music that can be heard courtesy of an amazing VOID sound system.
Carrer de les Alzines 5, Playa d'en Bossa Ibiza, ES 07800 Spain
Playa d'en Bossa
Varies depending on events
Dress Code: Casual
$$
There are many other clubs available in Ibiza like
Check out the venues section for the full list of Electronic nightclubs.
Ibiza Nightclubs FAQ
What time does the headlining DJ usually start performing in Ibiza clubs?
The headlining DJ will usually start performing around 12:00 AM.
How long do DJs play in Ibiza?
The headlining DJ or artist usually plays a 1 to 2 hour set.
What is the dress code like at Ibiza Electronic nightclubs?
Guys can wear nice jeans and a form fitting plain t-shirt or a nice button down shirt. Girls can wear jeans or a comfortable but stylish dress if they prefer. Of course guys and girls can never go wrong with dressing up even more – there is no such thing as overdressing when it comes to clubs.
How can I get into Ibiza Electronic nightclubs for free?
Some Ibiza Electronic nightclubs have a free ladies guest list, and have a free even ratio guest list – free if you have the same number of girls (or more) in your party.
Keep in mind that many Ibiza Electronic nightclubs are more exclusive and require bottle service to get in. You can sign up for the guest list on our events page.
How can I book bottle service for Ibiza Electronic nightclubs?
You can book bottle service directly on Discotech by visiting the Ibiza page.
How much is bottle service at Ibiza clubs?
Bottle service and table minimums at Electronic nightclubs can get pretty expensive in Ibiza, but every nightclub is different.
The best way to find out is to visit the events page and choose the event you're thinking of going.
Should I buy tickets to get into Ibiza Electronic nightclubs?
If the nightclub has tickets, we recommend buying tickets during holiday weekends and for big name artists. The ticket line is generally faster and shorter than the guest list.
Many Electronic nightclubs in Ibiza are bottle service only – meaning you must book a table reservation in order to get inside.
Which Ibiza nightclubs play EDM and electronic music?
Which Ibiza nightclubs play hip-hop?
Neighborhood Guides & Articles about Ibiza