Best DJ Turbulence Songs of All Time – Top 10 Tracks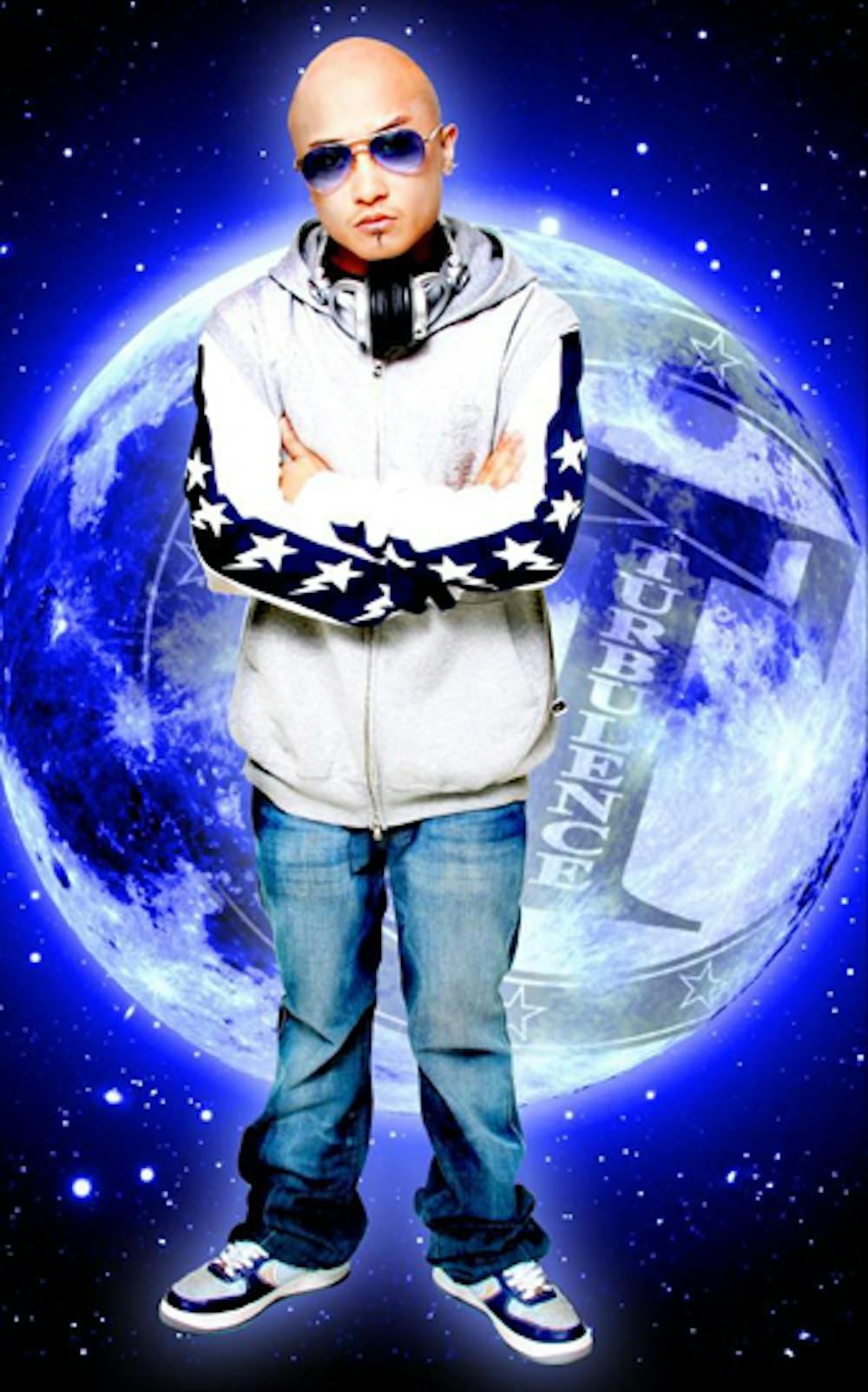 Follow DJ Turbulence!
Follow DJ Turbulence to get alerts about upcoming events and special deals!
Tim "DJ Turbulence" Alejandro was born in Los Angeles, California.
DJ Turbulence has performed in venues such as: The Pool After Dark, Tao Beach, Tongue and Groove, Parq, Hakkasan, Jewel, California Roots Festival, Liquid, Shrine, Bare
DJ Turbulence has played in major festivals like California Roots Festival
Without further ado, here are DJ Turbulence top 10 tracks of all time:
1. Tear It Up (feat. Fatman Scoop)
2. Foes
Jermaine Dupri, DJ Turbulence, Mishon
3. Bust It
4. Gold
5. Clap Mane (feat. Jermaine Dupri)
6. No Justice, No Peace
7. Level 100
8. Homecoming
9. Spend The Night (feat. Abrina)
DJ Turbulence, Abrina
10. Wooo!
DJ Turbulence Details
Rap / Hip-Hop
Tim "DJ Turbulence" Alejandro was born in Los Angeles, California. At the age of thirteen, an age where most of us are still playing with toys, DJ Turbulence was already practicing his skills on the turntables. The underage teen would sneak in to clubs where he observed and gained knowledge of how to rock a crowd. At such a young age, he was at a level of those twice his elder. His inspirations came from listening to Los Angeles' leading hip hop radio station, POWER 106, and by listening to a diversity of music from the 80's, rock, reggae, hip hop, house, and R&B. At the age of 21, he has accomplished records most DJ's can only imagine. His resume astoundingly includes not only high class events but also numerous successful DJ battles, mix tapes, music video and radio appearances.
In 2001, DJ Turbulence received first place in the Guitar Center West Coast Regional Battle which led him to become a USA finalist. Impressively, as part of a team battle crew, Battle Star, they placed first in the 2005 DMC USA Team Supremacy Finals. As a result, he represented the United States in London, England for the 2005 DMC World Team Supremacy Finals. He continued to take top placing in numerous DMC and ITF competitions. In 2004, DJ Turbulence debut on-air for Power 106. He takes pleasure in mixing on air every weekend, working along side none other than his inspiration, DJ E-man. In 2002, he won the Stacks Records DJ Battle which gave him the opportunity to open up in front of a 20,000 sold out crowd at The Projekt Revolution Tour for artists Linkin Park. While being a resident DJ for the LUXY in Taiwan in 2006, again he had the opportunity to open up for another sold out artists, the Black Eyed Peas. In addition to sharing the stage with Linkin Park and the Black Eyed Peas, he also performed with artists like Kanye West, Jay-Z, Beastie Boys, Busta Rhymes, Nate Dogg, Nas, Cypress Hill, Adema, Ice Cube, Ludacris, Lil Jon, Pit Bull, Tha Dog Pound, Tha Alkaholics, and SwizzBeats.
DJ Turbulence is also a member of some of the most highly recognized affiliations in the scene. His affiliations include Power 106 FM, Crowd Control, Battle Star Crew, S.K.A.M. Artist Management, and Scratch Academy in Los Angeles. The Scratch Academy was founded by the late legendary, Jam Master Jay from Run DMC. In the school's opening year, DJ Turbulence took part in developing the 202 Scratch Course in which he also taught.
With his diversity taste of music, DJ Turbulence mixes everything from hip-hop, R&B, rock, old school, 80s, reggae, and house. The combination of his versatile style and unique skills makes him not only a highly recognized name but also a sought-after name in the industry. His expertise has already enabled him to perform all over the nation and the world. From Hollywood to Las Vegas, Seattle to Chicago, Hawaii to London, Atlanta to Dallas, New York to Miami, Taiwan to Japan, and San Francisco to Canada. He can rock any crowd in the world with his wide selection in music and one of a kind style.
DJ Turbulence modestly believes that his talent is a blessing from God which led him to his current career and acclaim. In addition, he has all the support in the world from his family, friends, and peers. While he continues to perform in high class events, battles, produce mix tapes, and be on tour; he plans to further his career by continuing to be on the top of his game and challenging himself. According to DJ Turbulence, "I never want to be satisfied because the day I'm satisfied, is the day I fail, which will never happen. I will always push for the next level." In the future, he is driven to pursue his career in becoming an avid music producer by working with his favorite artists and eventually develop some of his own artists. With determination and his strong work ethics, he aims to make his mark in the music industry and share his love of music to the rest of the world. As he states, "I live, eat, sleep, and breathe music. Music is my love and I can't see myself living my life any other way."
To stay posted on what DJ Turbulence has in store, log on to www.DJ-TURBULENCE.com and www.MYSPACE.com/DJTURBULENCE