Best DJ Ruff Songs of All Time – Top 10 Tracks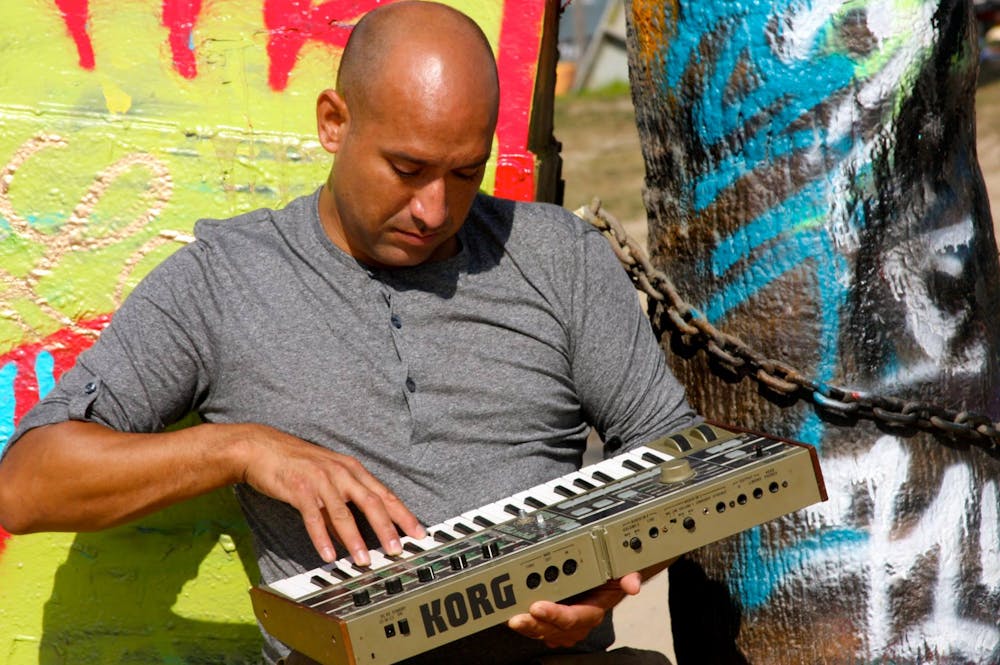 Follow DJ Ruff!
Follow DJ Ruff to get alerts about upcoming events and special deals!
DJ RUFF from AVALON in Hollywood and many more clubs all over the world.
DJ Ruff has performed in venues such as: Catch One
Without further ado, here are DJ Ruff top 10 tracks of all time:
1. Wild Girl
2. Wild Girl - Original Mix
3. Changes - NY Sexy Mix
David Tort, DJ Ruff, DJ Disciple
4. DUST
DJ Ruff, Jus Deelax, Destin8tion
5. Whatever
DJ Ruff, DJ Fronter, Jus Deelax, Cristianne
6. Destination - La Sexy Mix
David Tort, DJ Ruff, DJ Disciple
7. Rich - Downtown Mix
8. When I Became a Punk - Mix
David Tort, DJ Ruff, Daisy Villa
9. Wild Girl (Mixed)
10. Keep Grooving - Tall & Handsome Remix
DJ Ruff, Jus Deelax, HalfBlack, Tall & Handsome
DJ Ruff Details
Electronic
DJ RUFF from AVALON in Hollywood and many more clubs all over the world. Listen to his amazing sets at Bardot Room upstairs of Avalon where he plays almost every week when he's in town. Also producer from OVERBOOKING STUDIOS – home of remix-meisters Ruff & Tort (Mansion Recordings,Catch22 Records USA) Amsterdam native DJ RUFF began his dj career in 1989 at the age of 12. In Spain's annual Spanish Music Awards, he achieved the "BEST INTERNATIONAL HOUSE DJ" putting him among the ranks of previous winners, Erick Morillo and Danny Tenaglia. Together with DAVID TORT, they created OVERBOOKING STUDIOS in 2004 based in Barcelona and Los Angeles. His twenty plus years as a professional DJ brings a sound that is driven to get you moving and shaking. DJ RUFF, alongside David Tort and DJ Disciple released "WORK IT OUT", "LA GIRLS", "CHANGES", "DESTINATION" and many many more under THE MANSION RECORDINGS and CATCH 22 RECORDS labels. DJ RUFF hosts his own radio shows SOMETHING FOR YOUR MIND and Element Radio. His long-standing residency at Hollywood super club : Avalon : Steve Castro & TJ Hoban's AFTER HOUR POWER is still going strong after 12 years. In addition, he was also a resident dj at BORA BORA in IBIZA and at SPACE IBIZA twice a week for 3 years. Ruff plays every week with the cream of world DJs such as Tenaglia, Carl Cox, Roger Sanchez, Steve Lawler, Tiesto, Morillo,David Tort,S. Kleinenberg,Paul Oakenfold etc... just to name a few. In the US, you can catch him most Saturday nights at his sanctuary "Avalon" Los Angeles and various other nightclubs throughout California. VENUES: Spain: Sonar,Pacha,Matinee,Space Ibiza,Bora Bora,Amnesia, Deep,Wonderwall,La Terrazza,Sotavento,Discotheque etc... USA: Playboy Mansion,Spundae,Avalon,After Hour Power, Ministry of Sound,Music Box,1015 Folsom SF,Kit Kat SF, LA Sports Arena,Mekka, Haven,Nikki Beach Miami,KandiKruise,ECCO etc... Holland: Escape, Powerzone, It, Panama, Roxy, Melkweg, Paradiso and the list goes on. Canada: Global Gathering, Montreal Germany: Liquid, Love Parade, Industry Switzerland: Street Parade UK: Turnmills, Trade, Fabric Argentina: El Divino,Fantasy,Clubland Korea: Syndrome,Volume etc... Brazil: Zenith, Manga Rosa, C & C Zero Festival Japan: Code, Maniac Love, Neo, Yellow, Velfarre Mexico: XX Beach Festival Cancun His dedication, passion, and energy for the music continues to exceed all expectations.