Best Pauly D Songs of All Time – Top 10 Tracks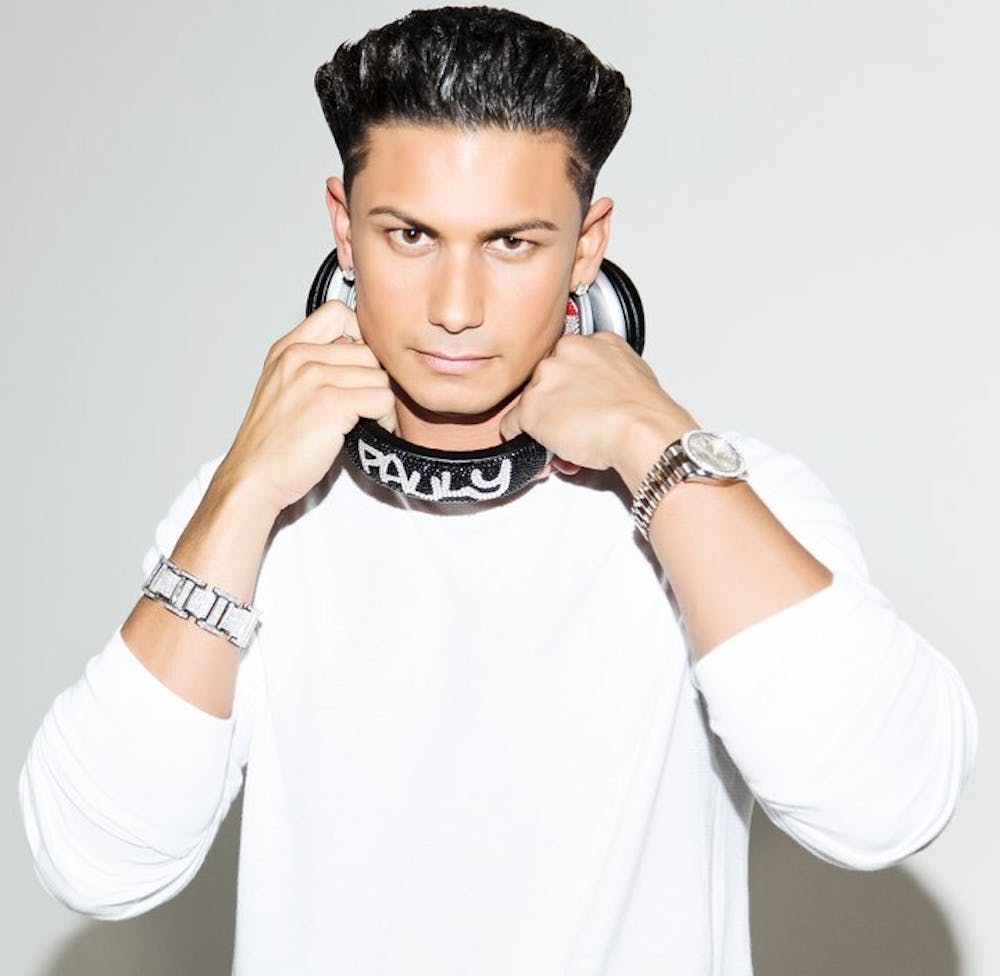 Follow Pauly D!
Follow Pauly D to get alerts about upcoming events and special deals!
DJ Pauly Delvecchio (Paul Delvecchio) aka.
Pauly D has performed in venues such as: Tao Beach, Gilt, Marquee Dayclub, Drai's Beach Club, Hakkasan, Drai's Nightclub, WTR Pool & Grill, Academy, Temple, Avalon
Pauly D has upcoming events in 1902, Domaine, Marquee Dayclub, FWD Day + Nightclub, Marquee Nightclub, The Pool After Dark, Daer Nightclub, Hakkasan
Without further ado, here are Pauly D top 10 tracks of all time:
1. Back To Love
2. Beat Dat Beat (It's Time To)
3. Back To Love (Candle Light Mix)
4. Silver and Gold
Pauly D, James Kaye
5. Did You Know
Pauly D, Tdot illdude
6. That Boy (feat. Pryde)
Pauly D, Pryde
7. Back To Love (Aaja Re - Candle Light Mix)
8. Back To Love (Jump Smokers Remix)
9. Back To Love (Richard Beynon Remix)
10. Back To Love (Sandro Silva Remix)
Pauly D Details
Electronic
DJ Pauly Delvecchio (Paul Delvecchio) aka. Pauly D was born in Providence on July 5, 1980. Pauly has been DJ'ing since the age of 16. His lifelong interest and early on-set passion for music are what sparked his career. Pauly started spinning in the club scene at the age of 18 at local spots, and private functions. Pauly has the incredible ability to control and please a crowd. This Italian DJ is definitely a ladies man to the fullest extreme, any spot he spins at will be packed with beautiful women, dying for a glimpse of him and what he does. What he is able to do with his hands and 2 turntables is utterly incredible. He has surpassed the capabilities of most local DJ's and the vibe he brings is beyond powerful. He strides in keeping the dance floor moving and the way he feeds off their energy is fascinating. Pauly is one of our areas favorite DJ's and is always in high demand. He is a crowd favorite and a true asset to any venue. He has appeared in all of Providence's hot spots such as Pearl, Monet, Ultra, Elements and Prov, just to name a few.