Best DJ Harvey Songs of All Time – Top 10 Tracks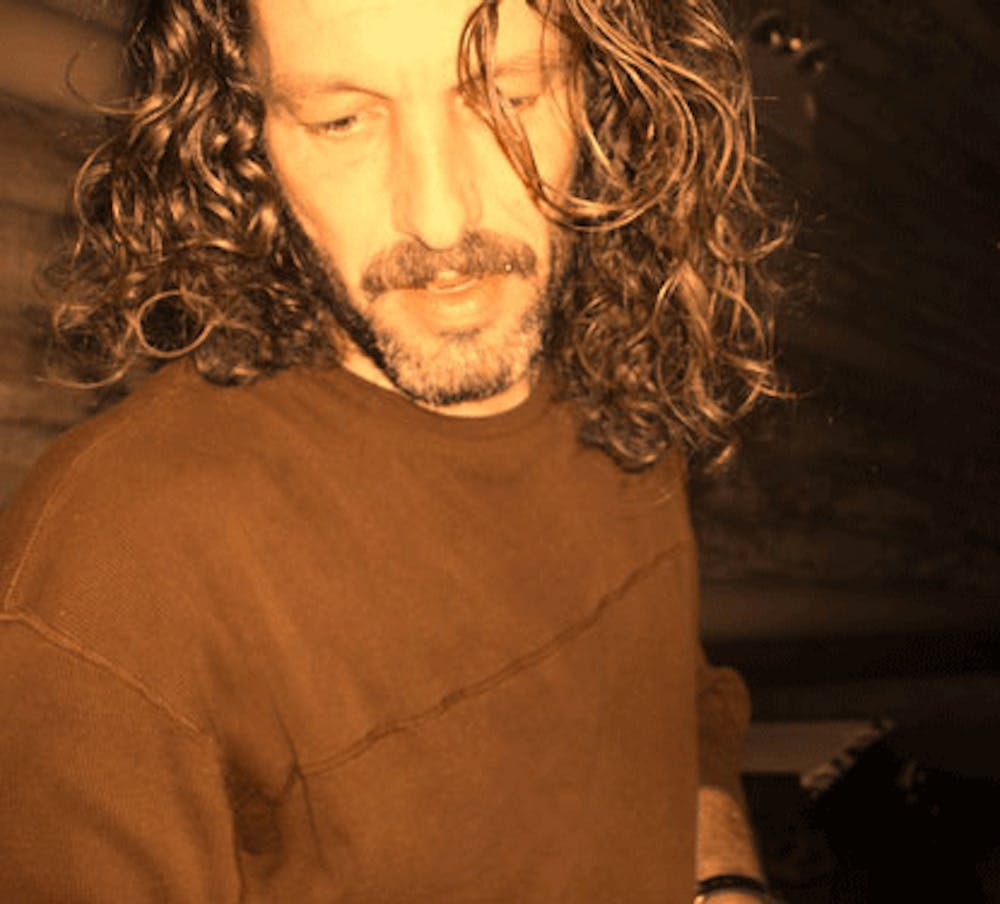 Follow DJ Harvey!
Follow DJ Harvey to get alerts about upcoming events and special deals!
DJ Harvey is absolutely his own man, he is a near mythical character, who's fans and followers refer to themselves as his cult, or studymasters.
DJ Harvey has performed in venues such as: Lovechild, Sound, Audio Discotech, Avant Gardner (Great Hall), De Marktkantine, Sunset at EDITION, Monarch, 1015 Folsom, Blue Marlin Ibiza, Contact
DJ Harvey has played in major festivals like Okeechobee Festival, Primavera Sound Festival, Departure Festival, Desert Hearts Festival, Framework Cabo Festival, Rakastella Festival
DJ Harvey has upcoming events in World Headquarters, Primavera Sound Festival
Without further ado, here are DJ Harvey top 10 tracks of all time:
1. Electricity - Harvey's Nightclub Re-Edit
2. Born Under Punches - Harvey's Punch Drunk mix
Fuzz Against Junk, DJ Harvey
3. Next To You (Soul Clap Remix) - Mixed
DJ Harvey, Locussolus, Soul Clap
4. We Call Love - DJ Harvey Remix
Art Department, Soul Clap, Osunlade, DJ Harvey
5. Tu Meri Ki Lagdi
DJ Harvey, H-Dhami
6. Sometimes You Just Know - DJ Harvey Remix
Pollyn, DJ Harvey
7. Anparh Desi
DJ Harvey feat. Saini Surinder & Jaswinder Jassi, DJ Harvey, Saini Surinder, Jaswinder Jassi
8. Cero - DJ Harvey Remix
Galarude, DJ Harvey
9. Off The Wall - DJ Harvey Remix
10. Tere Naal
DJ Harvey feat. Jaz Dhami & Jayshree Shivram, DJ Harvey, Jaz Dhami, Jayshri Shivram
DJ Harvey Details
Electronic
DJ Harvey is absolutely his own man, he is a near mythical character, who's fans and followers refer to themselves as his cult, or studymasters. Harvey's musical style cannot simply be filed as eclectic or retrospective, he plays whatever he feels, as he feels it, he is an analogue loving DJ that utilizes reel to reel and effects all conjured live. He is respected and in demand the world over to supply the sounds for a vast array of Clubs, Fashion Shows, TV shows, Independent Cinema and Private Events. His clients not only include some of the worlds greatest clubs and promoters including Pacha, Yellow, LOVE, Santos, Robert Johnson, Berghain, Ministry Of Sound, Fabric, Cielo, Respect in Paris, Deepspace, Adult Section, Mr Saturday Night, Deep L.A, but also such esteemed fashion companies as Calvin Klein, Antonio Berardi, Ted Baker, Burberry, Sarcastic, Levis, Fresh Jive, Rogan, Loomstate, Y3 and Deisel for events and fashion week shows. He has also DJ'd at many Galleries and exhibitions including PS1 in Brooklyn NY Contemporary in Manhattan and thirtyninehotel in Hawaii for which he serves as creative director and musical curator. He has re-mixed and produced a vast array of artists; Jamiroqui, Jamie Lidell's Supercoliider project, The Police, Ian Brown, Brand New Heavies, Tommy Guerrero, Lindstrom and Prins Thomas, Liquid Liquid, The Avalanches, House of House, LCD Soundsystem and The Black Keys as well as releasing tracks on International Feel Mo Wax, Nuphonic, Whatever We Want, Southern Fried and Ministry Of Sound and his own irreverent disco edit label Black Cock. His band project Map Of Africa have released an album to critical acclaim and had their songs featured on HBO TV show 'Hung'. An avid surfer skater Harvey provided the soundtrack to accompany original Dogtown and Z Boys Skater - Tony Alva's exhibition that took in cities from Tokyo and LA to New York. He is loved as a guest radio host on show's such as Beats In Space, Radio 1's Essential Mix, KCRW's The Drop and was invited to guest lecture at the Red Bull music academy. 2010 saw Harvey tour outside the States for the first time in 10 years to rapturous reviews, Japan's music press citing it as the most anticipated and rewarding event of 2010. The years end also saw Harvey featured both as a DJ and a Producer for his Locussolus project in many publications 'Best Of 'lists including including Resident Advisor, Beats In Space to name a few.Harvey is currently gathering material and anecdotes for a coffee table reader book. His third Locusolus single I want it/Next to you is being heralded as the best so far and with an album to follow in the summer (both on International Feel Recordings) featuring some very special remixes from the likes of Andrew Weatherall, Lindstrom and Prins Thomas, Emporor Machine, Soulclap and Beyond The Wizards Sleeve the project is is eagerly anticipated. His occasional parties in L.A Harveys Sarcastic Disco a collaboration with the clothing label of the same name are among the most revered parties in the world with party goers flying in from all over to attend. He will tour Japan once again for Golden Week commencing April as well as Europe in summer to coincide with his album's release. Taking in clubs and festivals such as Giles Peterson's Worldwide, Berghain in Berlin, and some exciting one off ,unannounced parties in countries including Spain and the UK.