Best Diddy Songs of All Time – Top 10 Tracks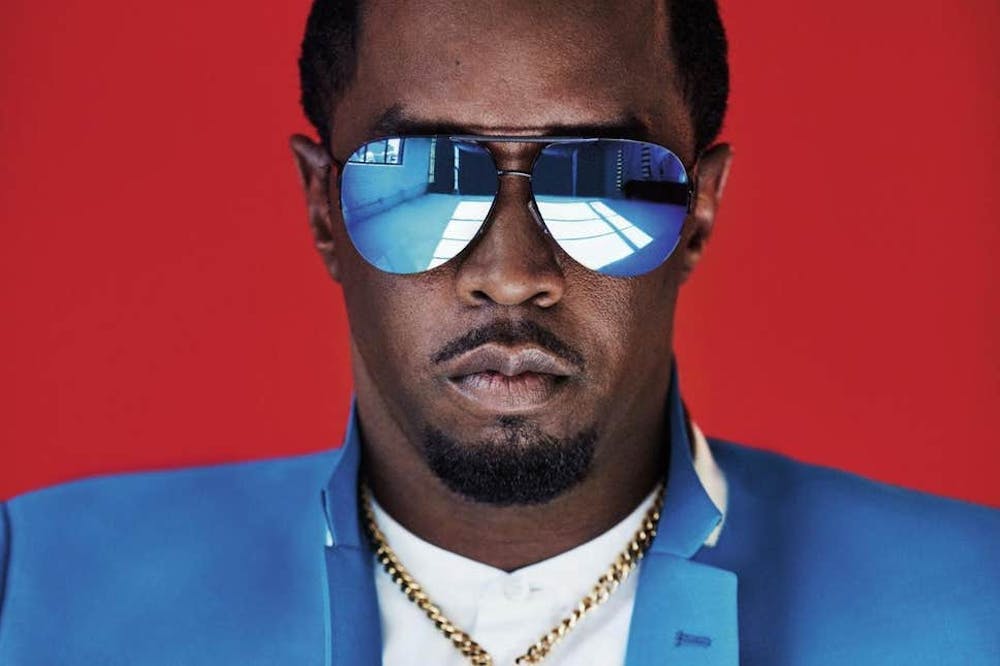 Follow Diddy!
Follow Diddy to get alerts about upcoming events and special deals!
SEAN COMBS, the CEO and founder of Bad Boy Worldwide Entertainment Group is a multifaceted entertainment powerhouse.
Diddy has performed in venues such as: LIV, E11even, STORY, Suite, Belasco, Compound, Gold Room, Nightingale, Cameo, Catch Rooftop
Without further ado, here are Diddy top 10 tracks of all time:
1. I'll Be Missing You (feat. Faith Evans & 112) - 2014 Remaster
Diddy, 112, Faith Evans
2. I Need A Girl PT II - Album Version (Edited)
Diddy, Ginuwine, Loon, Mario Winans, Tammy Ruggieri
3. Bad Boy for Life
Diddy, Black Rob, Mark Curry
4. I Need a Girl (Pt. 1) [feat. Usher & Loon]
5. Young G's (feat. The Notorious B.I.G. & Jay-Z)
Diddy, The Notorious B.I.G., Jay-Z
6. Victory (feat. The Notorious B.I.G. & Busta Rhymes)
Diddy, The Notorious B.I.G., Busta Rhymes
7. Been Around the World (feat. The Notorious B.I.G. & Mase)
Diddy, The Notorious B.I.G., Mase
8. Last Night
9. Can't Nobody Hold Me Down (feat. Mase)
Diddy, Mase
10. It's All About the Benjamins (feat. The Notorious B.I.G., Lil' Kim & The Lox) - Remix
Diddy, The Notorious B.I.G., Lil Kim, The LOX
Diddy Details
Pop, R&B, Rap / Hip-Hop
SEAN COMBS, the CEO and founder of Bad Boy Worldwide Entertainment Group is a multifaceted entertainment powerhouse. Sean "Diddy" Combs was recently declared "One of the Most Influential Businessmen in the World" by Time Magazine and CNN. Combs, 36 oversees one of the world's preeminent urban entertainment companies, encompassing a broad range of businesses including recording, music publishing, artist management, television and film production, recording facility, apparel and restaurants.
Music has always been at the heart of his career. He is a recognized producer, solo artist and performer, who has produced chart-topping hit songs for music superstars including Aretha Franklin, Sting, Jennifer Lopez, Mary J. Blige, Janet Jackson and the Notorious B.I.G. Combs, has also released four multi-platinum albums and won his third Grammy Award for the 1 song "Shake Ya Tailfeather" from the Bad Boys II soundtrack, which he executive produced. In 2006, Diddy released Press Play, his hugely anticipated follow up album which debuted at the top of the charts awarding him the number one album in the country.
Sean's success in music has translated into a collection of business including the screen. With television, Diddy and MTV have always had a special relationship beginning with his famous videos and show stopping VMA performances. In June 2003, Diddy teamed up with MTV to find the next big hip hop group with Making the Band II which aired for three seasons. Diddy brought a new installment of the now hit show with Making the Band III in spring 2005, when he was in search of an all girl group. Diddy has also entered into a first-look, overall production agreement for future television projects with MTV which to date includes the mega-hit show, Run's House. Combs will continue to provide executive producer services in connection with developing, supervising, producing, consulting and possibly appearing on potential MTV branded programming.
Acting is fast becoming an important ingredient in the burgeoning empire of Sean Combs. Beginning with his acting debut in the film "Made," Combs went on to receive critical acclaim for his supporting role in "Monster's Ball" opposite Halle Berry and made a successful Broadway debut starring in the lead role of Walter Lee in the classic Lorraine Hansberry tale, "A Raisin in the Sun." Later this year, Combs will star and executive-produce a television adaptation of the acclaimed play for ABC Network. Additionally, he has also appeared in the highly anticipated prequel "Carlito's Way: The Beginning" directed by Brian De Palma. Adding to his roster of television ventures, Diddy joined the HBO family in June 2005 with the series "P. Diddy Presents the Bad Boys of Comedy" which features the hottest up-and-coming urban comedians performing in front of a live audience.
Not only has Combs made an indelible mark on the worlds of entertainment, he continues to break new ground in the fashion industry. Since the inception of his label, Sean John Clothing, Combs has been praised for his innovative and sexy approach to fashion. His efforts were recognized in 2004 when he was awarded the prestigious "Perry Ellis Menswear Designer of the Year Award" from the Council of Fashion Designers of America (CFDA). Additionally, Combs launched his first fragrance, "Unforgivable" in 2006 with cosmetics giant Estee Lauder which quickly became the number one selling fragrance across America followed by "Unforgivable Woman" in 2007.
Also in 2007, Sean partnered with Diageo for a groundbreaking strategic alliance to oversee and manage all branding and marketing initiatives for Ciroc Vodka.
Combs is a proud father to sons Justin, Christian, Quincy and twin girls D'Lila Star and Jesse James.