Best Casey Veggies Songs of All Time – Top 10 Tracks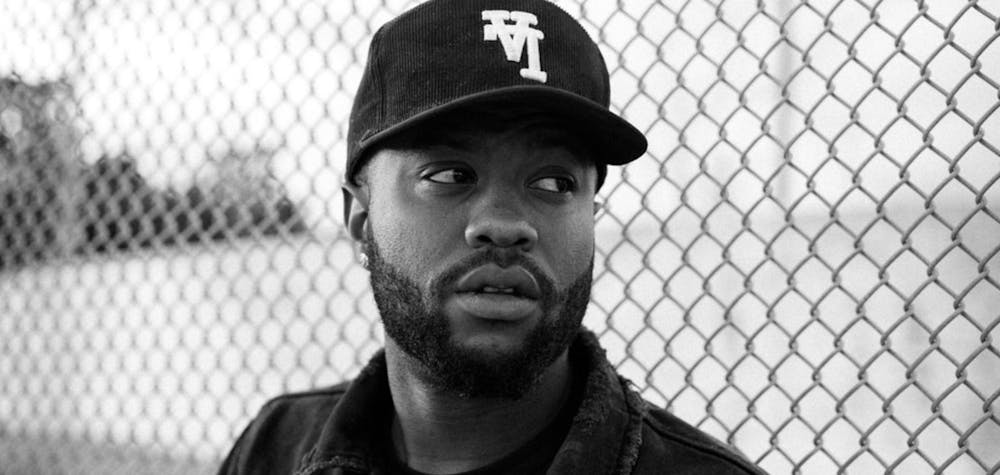 Follow Casey Veggies!
Follow Casey Veggies to get alerts about upcoming events and special deals!
Casey "Casey Veggies" Jones may be young but he definitely knows the value of prioritizing.
Casey Veggies has performed in venues such as: La Santa
Without further ado, here are Casey Veggies top 10 tracks of all time:
1. Tied Up (feat. DeJ Loaf)
2. RIP (feat. Tyler, The Creator)
Casey Veggies, Tyler the Creator
3. Can I Live feat. Mac Miller
4. Life Changes (feat. Phil Beaudreau)
Casey Veggies, Phil Beaudreau
5. Backflip (feat. YG & Iamsu!)
Casey Veggies, YG, Iamsu!
6. Royalty (feat. DOM KENNEDY)
7. I Shoulda Known
8. Mirage
9. Made For It
Casey Veggies, Rockie Fresh
10. Wonderful (feat. Ty Dolla $ign)
Casey Veggies Details
Rap / Hip-Hop
Casey "Casey Veggies" Jones may be young but he definitely knows the value of prioritizing. Although this 90's baby (born July 18, 1993) came into high school with hoop dreams, playing shooting guard for Inglewood High School's Sentinels, the L.A. native soon realized that in pursuing basketball he was really just sleeping on another talent- rapping. Back in ninth grade, the young MC had been recording songs and posting them on his Myspace page just for fun. After receiving positive feedback on a few of the tracks, Veggies began to re-evaluate his relationship with music. "I was just writing and writing but then when I began recording things just started to fall into place," says the 11th grader. "The response I got made me take it more seriously." With his first mixtape project, 2007's Customized Greatly Vol. 1, the 16 year-old lyricist proved that he had the potential to be more than just another Myspace artist.
He followed up that project a year later with Customized Greatly Vol. 2 which produced "I'm Right Here" and "It's All Good," two songs that picked up around the city. By junior year, he realized that this was something that he not only wanted, but needed to do. So he traded in the hard wood for the stage, dusted off his rhyme book and started getting even more serious about his music. He was making a name for himself amongst the younger crowd in Los Angeles, but now he has his sights set on greater gains. Vol. 1 was somewhat of an experiment, Vol. 2 a test, but now the teen-aged spitter is ready for graduation. Sleeping in Class, his third solo project, and arguably his most evolved yet, promises to be a culmination of the lessons he's learned over the last couple of years.
The tape intends to prove that while the young artist is not quite seasoned, his potential is definitely ripe. "I'm trying to be diverse and versatile but at the same time I want it to be more real than gimmicky," says Veggies. "It'll be real hip-hop and me most of the time trying to convey a message but there will be fun songs here and there." But the humble 90's-born baby has already laid a strong foundation for that. He's exhibited his versatility on every track he's laced to date, from "Tunnel Vision" a popular, yet serious joint off Vol. 2, to "Come On" an infectious party anthem featuring Def Jam artist YG, off his Bum Shit mixtape. However, unlike Bum Shit, which dropped this past April in collaboration with Rich Hil and was recorded in one day with no pen, no pad at Paramount Studios, Sleeping in Class is a more personal project. "I'm moving a little away from the volumes," says Veggies. "I want to prove to people that I'm serious, that I can put together a full project." And Casey still hasn't dropped the ball on his schoolwork. Under the tutelage and management of Arrogant Veggies, the brand/creative circle of friends behind him and their affiliated clothing line, Peas and Carrots, coupled with his steadfast work ethic, Veggies is expected to be a shoe-in for his graduating class' pick for "Most Likely to Succeed" when he crosses the stage in Spring 2011. Veggies are obviously good for you and so is his music. Live and grow.