Best Black Lips Songs of All Time – Top 10 Tracks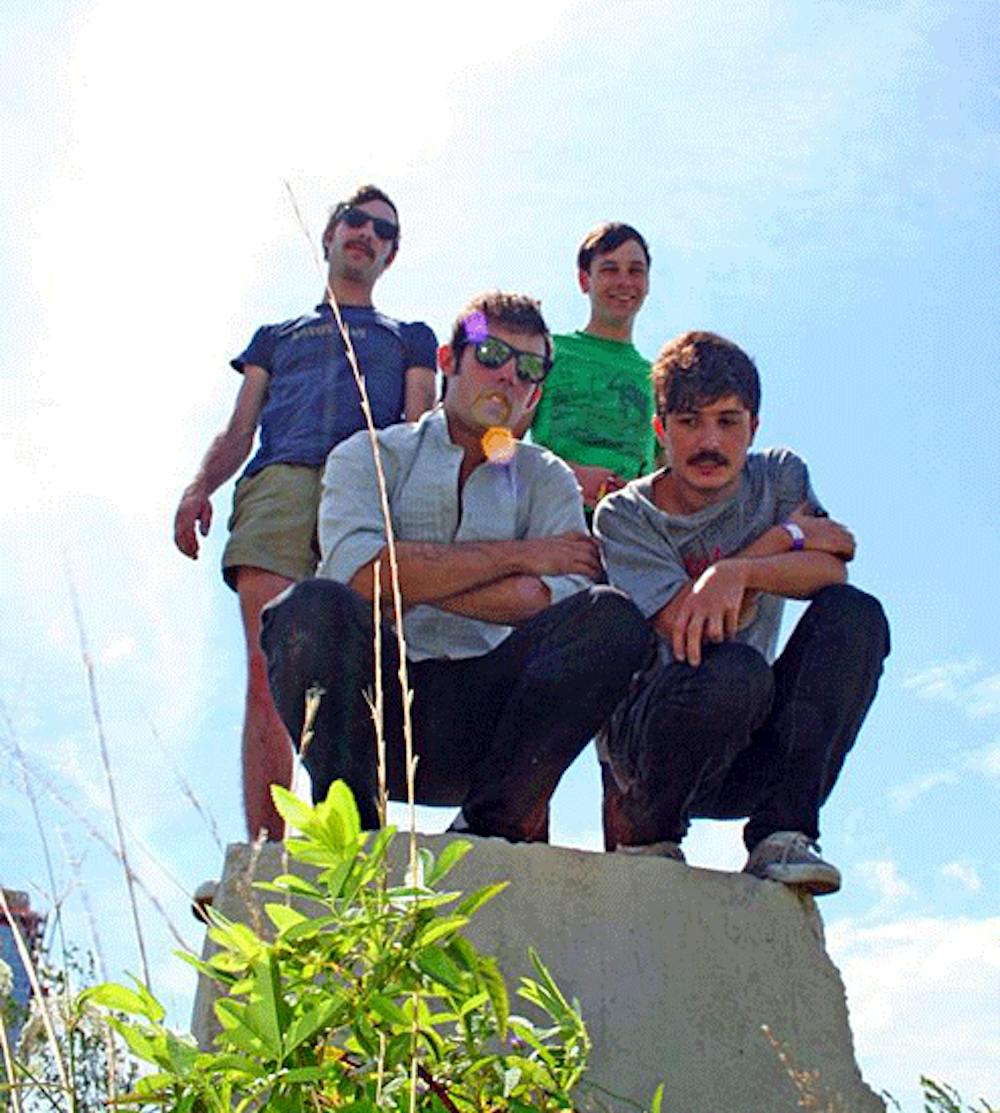 Follow Black Lips!
Follow Black Lips to get alerts about upcoming events and special deals!
The Black Lips are what you could call true visionaries of a skeptical age.
Black Lips has performed in venues such as: The Observatory, The Basement East, Beachland Ballroom, Bluebird Theater, Bowery Ballroom, Brighton Music Hall, Brooklyn Made, Casbah, Dante's, Deluxx Fluxx
Black Lips has played in major festivals like Primavera Sound Festival
Black Lips has upcoming events in Rickshaw Stop, Dante's, Neumos, Bluebird Theater, The Observatory - Constellation Room, Casbah, Brighton Music Hall, Brooklyn Made, Underground Arts, Town Ballroom
Without further ado, here are Black Lips top 10 tracks of all time:
1. Bad Kids
2. Veni Vidi Vici
3. Crystal Night
4. Modern Art
5. Get It On Time
6. Family Tree
7. O Katrina!
8. Raw Meat
9. Boys in the Wood
10. Funny
Black Lips Details
Rock
The Black Lips are what you could call true visionaries of a skeptical age. Even from their very first 7" EP, you could tell they were doing their own thing on their own terms, and of course it didn't sit well, even with the dawning of the 21st century and all it promised. Wildly cross-eyed broken stars destined to waver in their importance in the cosmos, they know no boundaries and they take no pretense. Like a volatile and teetering amalgamation of the SWELL MAPS trying to cover the SWINGIN' MEDALLIONS, it's just not right for this world. Unless you long for theunhinged freedom that comes with music that challenges everything without becoming an unlistenable mess of sound. It's a dazzling catastrophe that needs to be absorbed before it vaporizes into thin air. The fun these guys have is hard to hide either live or on record. Seriously slurred swashbucklers living out the ultimate teenage dream, yet breaking through another layer of remarkable idiocy, transcribed through hallucinations, exasperation, and perfectly casual dick fumbling.
Such perennial sophistication causes the very foundation of "FLOWER PUNK" to be lysergisized, germinated, fertilized, and fully pollenated. Let it Bloom, and it's fruit, will feed the next generation of off-centered, slop-a-licious rock'n roll pioneers for years to come. How the Black Lips manage to walk through the perfumed garden of life is a miracle of modern bullshit, but a miracle nonetheless. Their validity is overwhelming and so refreshing, it almost makes me dizzy, and the way they can find their way through the mundane darkness of modern music and discover their own notes and chords between the lines is unparalleled by their peers. Their substance is real, their new album is prerequisite, and their message is disturbingly clear. Rock'n Roll is soul-stirringly powerful and unpredictable, and there's nothing more important than that. It's noteveryday that a band can exorcize such an atrociously beautiful THIRD album, so it may be hard for you to grasp, like the rest of us. These boys have tapped into a very secret well that everyone wants to drink from. Too bad it's got weird bent rainbows and chunks of shit floating in it.