Best Ben Gold Songs of All Time – Top 10 Tracks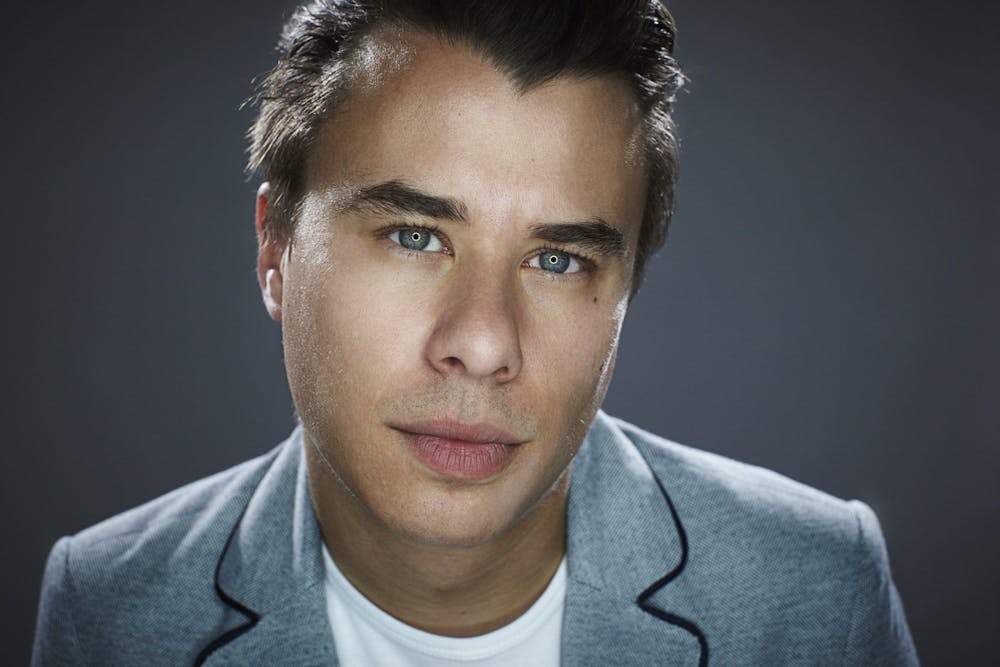 Follow Ben Gold!
Follow Ben Gold to get alerts about upcoming events and special deals!
At just 25 years old Ben Gold is one of the mostmulti-talented names in the electronic dance scene.
Ben Gold has performed in venues such as: Exchange LA, Avalon, Circus After Hours, Ora
Without further ado, here are Ben Gold top 10 tracks of all time:
1. Change The World
Ben Gold, Allen Watts
2. Starstruck
3. Stepback
Ben Gold, Allen Watts
4. Dancing In The Rain
FUTURECODE, Ben Gold, Omnia, Roxanne Emery
5. Change The World (ASOT 1013)
Ben Gold, Allen Watts
6. There Will Be Angels - Acoustic Version
Ben Gold, Audrey Gallagher
7. The City Sleeps Tonight
8. I'm In A State Of Trance (ASOT 750 Anthem) [Mixed]
9. The Network
10. Stay (Mixed) - Sneijder Remix
Ben Gold, SIVAN, Sneijder
Ben Gold Details
Electronic
At just 25 years old Ben Gold is one of the mostmulti-talented names in the electronic dance scene. Ben combines a highlyacclaimed career as a leading studio engineer with that of one of the brightestyoung stars in the trance scene, playing at some of the world's leading clubsalongside world class DJ's who all regularly fill their CD wallets with hislatest works.
A versatile producer who has seen tracks featured on leadingcompilations such as Ministry Of Sound's Trance Nation Harder, Trance NationDeeper and Europe's biggest dance compilation, Dream Dance. As well asregularly winning plaudits such as Armin Van Buuren's 'Tune Of The Week', Aboveand Beyond's 'Tune of the Week' and often featured in Mixmag as their 'Tune OfThe Month', Ben's productions are also consistently featured on leading radiostations such as Radio 1, Galaxy and on leading radio shows, including ASOT byArmin van Buuren, Club Life by Tiesto and TATW by Above and Beyond.
Ben's productions are played by DJs as far reaching as Arminvan Buuren to Sander Van Doorn, Paul van Dyk to Marco V, leading to plauditssuch as "Ben Gold is a talented young producer and definitely one to watch outfor in the future", by none other than Paul Oakenfold! Recent releases such ascollaboration with Senadee, 'Say the Words' picked up ASOT tune of the week,Mixmag tune of the month whilst 'Life' was picked by world number one DJ Arminvan Buuren as not only Future Favourite on ASOT but also Tune of the Week.
After spending the majority of 2009 writing, producing andengineering tracks for other major artists, Ben Gold launched his new guise'Be:Gold', and delivered "Starstruck and "Sunstroke" which became festivalfavourites with Armin, Tiesto & Gareth Emery. Ben's remix of Andy Moor& Ashley Walbridge - Faces gave him complete global recognition which ledArmin to quote "He is really on fire right now".
Recent DJ appearances have led Ben all over the globeincluding notable sets at The Sunrise Festival in Poland, The Fresh SqueezedFestival in Los Angeles USA), Garuda at Sankeys (UK), Twisted in Vancouver(Canada) & Slinky at The Opera House (UK). This multi faceted DJ andproducer will bring a breath of fresh air to a scene which demands the samehigh quality and excellence that Ben has regularly achieved even at such ayoung age, the only way is to the very top.