Best Above & Beyond Songs of All Time – Top 10 Tracks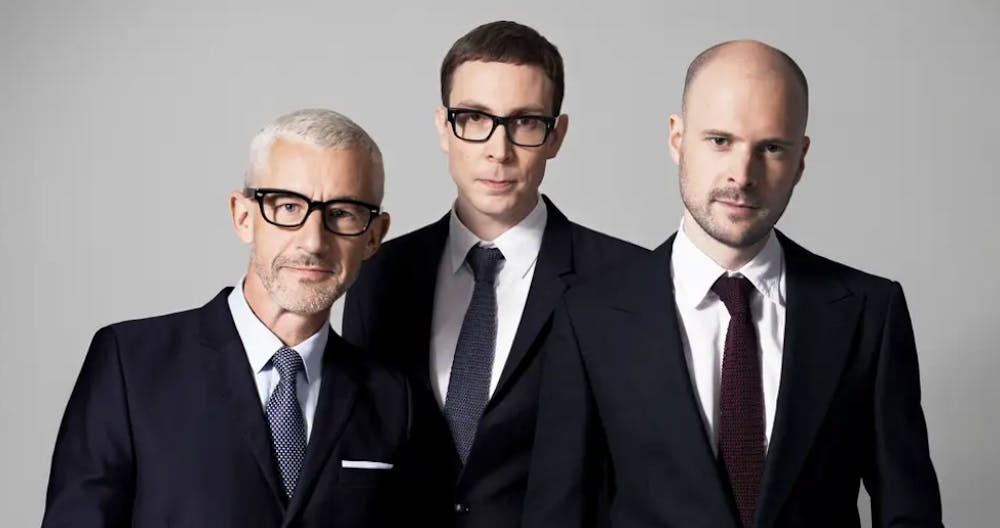 Follow Above & Beyond!
Follow Above & Beyond to get alerts about upcoming events and special deals!
Acclaimed as one of the finest UK dance outfits of the past few years, Above & Beyond's meteoric rise to the top of the global dance music scene continues unabated.
Above & Beyond has performed in venues such as: Marquee Nightclub, Ushuaia Beach Club, Daer Dayclub, Exchange LA, Time, Hakkasan, Tao Beach, The Midway, EDC Orlando, Royale
Above & Beyond has played in major festivals like EDC Orlando, Electric Zoo, Beyond Wonderland, Creamfields, Dreamstate, Goldrush Music Festival, Lights All Night, Escapade Festival, Heatwave Music Festival, ILESONIQ
Above & Beyond has upcoming events in Marquee Nightclub, Avant Gardner (Mirage), Dockyards London, Telegraph Building, Banc of California, EDC Orlando
Without further ado, here are Above & Beyond top 10 tracks of all time:
1. Gratitude
Above & Beyond, anamē, Marty Longstaff
2. Blue Monday
3. Believer - Marsh's Guatape Remix
4. Sun & Moon - Original Mix
Above & Beyond, Richard Bedford
5. Closer
JODA, Robyn Sherwell, Above & Beyond, Darren Tate
6. Projection
7. See The End
Above & Beyond, Seven Lions, Opposite the Other
8. Shape Of Your Heart
JODA, Above & Beyond, Darren Tate
9. The Sound of Goodbye - Above & Beyond UK Edit
Armin Van Buuren, Perpetuous Dreamer, Above & Beyond
10. We're All We Need
Above & Beyond, Zoë Johnston
Above & Beyond Details
Electronic
Acclaimed as one of the finest UK dance outfits of the past few years, Above & Beyond's meteoric rise to the top of the global dance music scene continues unabated. As artists they're constantly pushing at the boundaries of uplifting electronic music and reaping the rewards (and awards) in equal measure.
Their debut artist album 'Tri-State' was rated 'Brilliant (5/5)' by DJ Magazine and was acclaimed as a standout electronic album of recent times. The UK's biggest selling tabloid newspaper The Sun described "Tri-State" as "one of the most original dance albums for years" and it was one of iTunes' Top Ten selling dance albums of 2006.
The plaudits are never ending: consistently heralded by their DJ peers (an Above & Beyond track has been voted tune of the year by listeners to Armin Van Buuren's radio show for each of the last 3 years), and the press who give their releases unwavering 5/5 reviews, you'll also find clubbers singing along to their tunes in a spectacle more akin to stadium rock gigs. What sets the trio apart? Try the strength of song-writing that runs through every vocal production, and the ever present musicality that could only come from classically trained musicians.
As DJs, Above & Beyond, aka Tony, Jono, and Paavo, have scooped Radio 1's Essential Mix Of The Year Award and are ranked No.6 in DJ Magazine's latest Top 100 DJs poll (the highest new placing for a British-based act this decade). They perform regularly at the world's biggest dance festivals and clubs, often to audiences in the tens of thousands.
Unlike many of their peers, Above & Beyond have enjoyed two top 20 hits in the UK - including 'Satellite' under their Oceanlab alias - and have remixed the likes of Madonna and Dido, prompting Radio 1's Pete Tong to describe them as 'the UK's new dance superstars'.
Above & Beyond's weekly radio show has built a fanatical global following on the internet and via its worldwide syndication on FM stations and XM Satellite Radio in the US. The show stands at the forefront of trance and has been responsible for breaking many of the scene's biggest records.
The best records from the show and from the trio's respected Anjunabeats label ("One of the most innovative dance imprints around" Mixmag), feature in Above & Beyond's popular 'Anjunabeats Volume' compilation series. The latest episode, Anjunabeats Volume Five, was released in summer 2007 to yet further acclaim.
2008 promises to be another groundbreaking year for Above & Beyond as they continue work on the eagerly-awaited Oceanlab album, and mix the next Anjunabeats compilation to celebrate the label's 100th release. They're also embarking on an unprecedented Anjunabeach world tour to locations including India, South America, and Eastern Europe (see press for details).
For more information about Above & Beyond and to listen to the radio show, please visit
www.aboveandbeyond.nu / www.anjunabeats.com