Best Xavier Fux Songs of All Time – Top 10 Tracks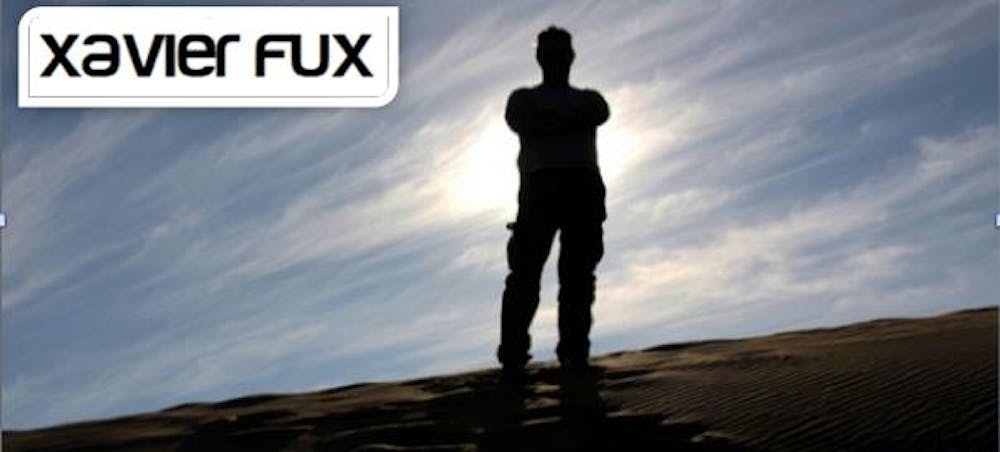 Follow Xavier Fux!
Follow Xavier Fux to get alerts about upcoming events and special deals!
Xavier Fux is on of Mexico's top Dj's and Producers.
Xavier Fux has performed in venues such as: Parlour
Without further ado, here are Xavier Fux top 10 tracks of all time:
1. Plantas Sagradas (feat. Danit)
Xavier Fux, Danit
2. Plantas Sagradas - Vapour Remix
Xavier Fux, Vapour
3. Satori
4. 19 S
5. The Molusk
6. 19 S - Mild Bang Remix
Xavier Fux, Mild Bang
7. The Night Bandit
Xavier Fux, Kleiman
8. It's Been a Long Time - Original Mix
9. Silence - Xavier Fux Remix
Dakarai, Xavier Fux
10. Soul Fire
Xavier Fux, Naada
Xavier Fux Details
Xavier Fux is on of Mexico's top Dj's and Producers. As aProducer he is part of Vatos Locos alongside Celli (Earthling, Soundaholixx)and Nick Doof. Together, They have recorded Two albums for SONY Music andDragonfly as well as numerous releases on labels such as Spun, Third Eye, Nano,Pacha Rec, Alchemy,Universal, and Zulu Lounge.
He has alsoreleased under the pseudonym Violet Sky for Tip Records, and under his name incompilations such as Kumharas Ibiza, Global Radio Ibiza, Ibiza Sonica, Level,and Zulu Lounge, which is his own label specializing in fresh, dubby, downbeatsounds. As a Dj, he has been a resident at KM5 in Ibiza since the summerof 2004, where he has the Friday night slot during the summer. He has alsoplayed numeroues times at Space Ibiza Including the Opening party twice andCarl Cox's parties on tuesday nights 4 times. Other Ibiza venues includeAmnesia, Pacha, Privilege, Bora Bora, Cafe del Mar, and Jockey Club. He hasrocked countries such as Germany, Holland, Denmark, Israel,Japan, Brasil,Guatemala, Costa Rica, Argentina, Uruguay, Canada, Colombia and Spain.
His currentstyle is a fusion of party, groovy, Techy, Electronic House with splashes ofProg and Minimal Beats. He has a Radio show based in Ibiza on its thirdseason on 95.2 FM, which u can catch every monday from 2-3 PM (GMT) and every saturdayfrom 5-6 PM (GMT) onwww.ibizasonica.com. He has played around the globealternating with Dj,s such as Jhon Digweed, Carl Cox, Sven Vath, Paul Van Dyk,Tiesto, Hernan Cattaneo, Robert Miles, Rocky, Igor Marijuan, Clive Henry, TaniaVulcano, GMS, Infected Mushroom, MANDY, Dj T, Astrix, Paul Oakenfold, RichieHawtin, Ricardo Villalobos, Steve Bug, Talamasca, Dimitry Nakov,Astrix, etc etc