Best Uppercut Songs of All Time – Top 10 Tracks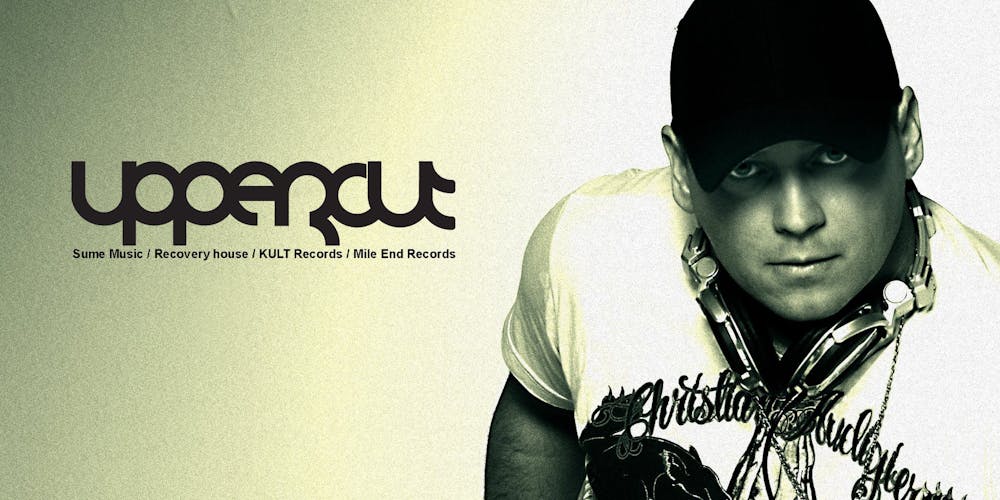 Follow Uppercut!
Follow Uppercut to get alerts about upcoming events and special deals!
The musical adventure for Dj Uppercut began in Montreal clubs at the tender age of 17.
Uppercut has performed in venues such as: Circus After Hours
Without further ado, here are Uppercut top 10 tracks of all time:
1. Am I Clear
2. Down For The Count
3. Four Walls
4. Down and Out
5. Am I Clear?
6. Misery
7. Salvation
8. The Machine Breaks Down
9. Cause anf Effect
10. In Too Deep
Uppercut Details
The musical adventure for Dj Uppercut began in Montreal clubs at the tender age of 17. Hired for gigs at some of the most well-known and popular clubs in the city, Dj Uppercut's original House sound made him stand out from the rest. A promising future was anticipated.
After only three years, he'd already played most House clubs in Montreal, and he became a member of the "Records Dj Network".
In 2000, he became a resident Dj at Complexe Millenium, one of the biggest night clubs in Quebec. During his five years of residency at Millinenium, he performed at several major events, such as Radar Evolution 1, one of the biggest electronic music gatherings in North America, in which15,000 people attended.
In 2002, he began producing House music for various labels. His tracks "Welcome to Hell" and "X-Plosure" appear on the labels Dance Plant and Hybrid Records respectively. Dj Uppercut also spun in Bogota, Colombia and Turks and Caicos that same year.
Since 2006, has been a resident Dj at "Red Lite", one of the biggest after-hours clubs in Québec.
In 2007, he was invited to spin at "Resolution", held at the Bell Center, Montreal, Canada, along with international Djs Tiesto, Victor Calderone, Max Graham and Second Sun. This event welcomed over 9,000 party-goers. Dj Uppercut has had the opportunity to spin with other artists such as D-Formation, Sultan, Erick Morillo, Tom Stephan, Martin Villeneuve, Dj Dove, Sander Van Doorn, Alex Bau, and Moshic just to name a few.
In January 2008, he performed in the Dominican Republic. In February, he was invited to Nectar Bar in Cancun Mexico and to 2 other clubs in Playa Del Carmen during that same week. Later, in March 2008, he had the privilege to be invited to the world-famous Bal en Blanc, 14th edition, held at the Palais des Congrès, Montreal, Canada, with over 15,000 party-goers in attendance. Sharing the line-up with Dj Uppercut that night were Offer nissim, David Guetta, Victor Calderon, Cedrick Gervais, Armin Van Buuren, Ferry Corsten, and Infected Mushroom.
Last May, he mixed his first compilation, "Red-Lite" volume 5, mixed with Jester, available in all HMV and Archambeault stores. The official launch was at Club Opéra, Montreal, Canada.
Shortly thereafter, he was invited to another popular Montreal nightclub, Tribe Hyperclub, as a special guest Dj. Other artists and personalities invited as guests to Tribe Hyperclub this year alone include Oscar G, Steve Lawler, Jenna Jameson, and Paris Hilton, amongst others.
Summer 2008 came to an end with Dj Uppercut sharing the stage again with Tiesto at Sensation Québec 2008. Over 7,000 people assisted this monumental rave celebrating Quebec City's 400th anniversary! Other big names in attendance were Sébastien Léger, Markus Schulz, Cosmic Gate, Rank-1 and Menno De Jong.
Year 2009 begins funny well for Uppercut, with a presence in the BPM Music Festival at Playa Del Carmen, as well as in prestigious City club, of Cancun, in Mexico. Quite recently, he is the happy elected representative by the public Montrealer,following a competition thrown by the team of Produkt: «what DJ would you love for the opening of the evening of David
Guetta at Opera? ". Once again, the name of Uppercut takes out mostly and so gives him the privilege to sign the set ofopening of the French star.
Appearance of nothing, the whole was going to pave the road of its success until the fifteenth edition of the Bal en blanc, presented on April 12th of this year, in the Conference hall, with sizes some Armin Van Buuren, Marlus Schulz, Offer Nissim, Axwell, Roger shah, Deadmau5, Victor Calderone, Ana Paula, Above and Beyon and I cross it some Armin Van Buuren, Marlus Schulz Offer Nissim, Axwell, Roger shah, Deadmau5, Victor Calderone, Ana Paula, Above and Beyon and I cross it.