Best Tv Rock Songs of All Time – Top 10 Tracks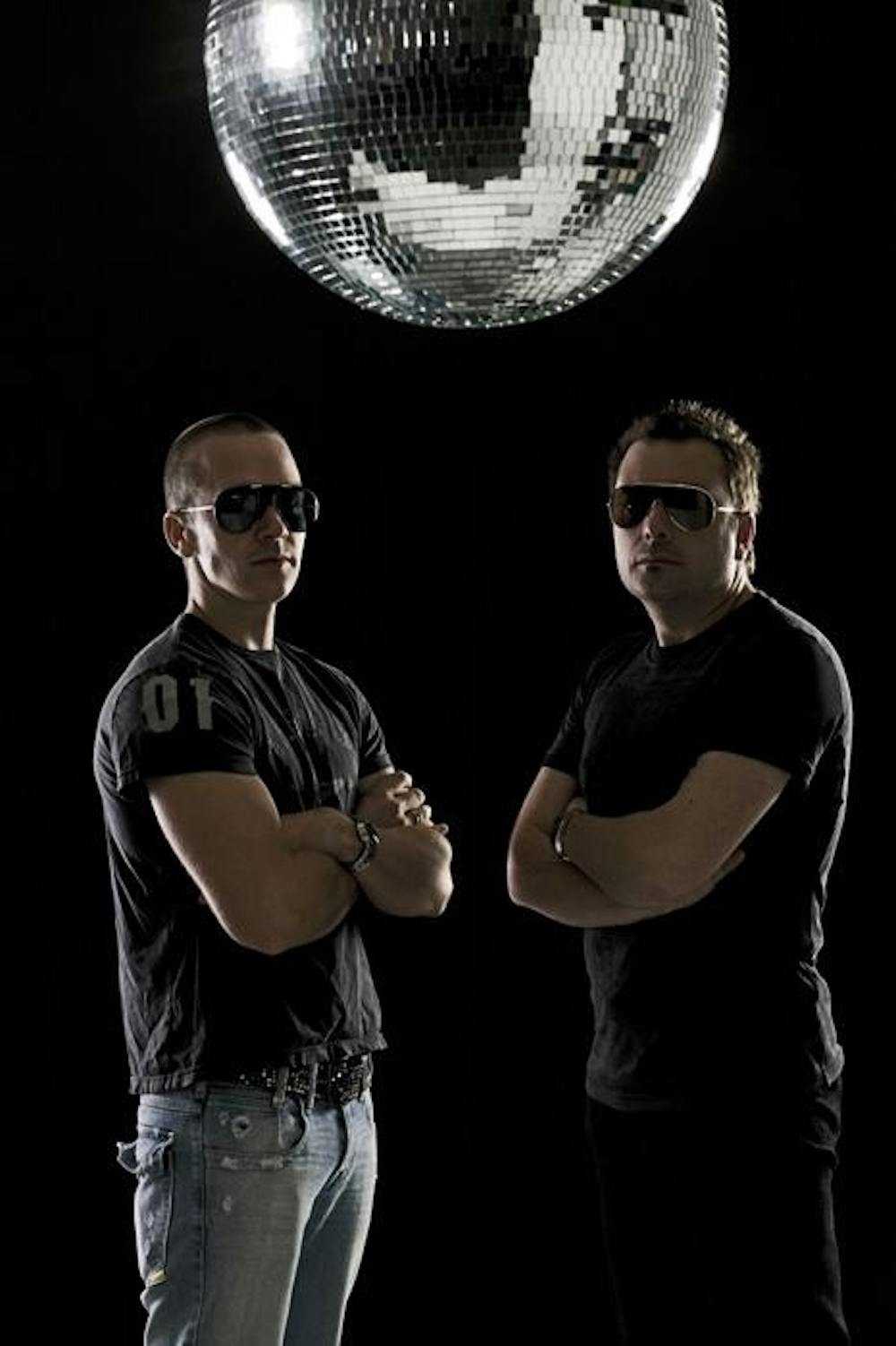 Follow Tv Rock!
Follow Tv Rock to get alerts about upcoming events and special deals!
There are few boxes left for TV ROCK to tick.
Without further ado, here are Tv Rock top 10 tracks of all time:
1. Flaunt It - Radio Edit
Tv Rock, Seany B
2. In The Air - Axwell Radio Edit
3. The Others
Tv Rock, Dukes of Windsor
4. In The Air - Axwell Remix
5. Release Me - TV ROCK Edit
Zoe Badwi, Tv Rock
6. Been A Long Time - Laidback Luke Edit
Tv Rock, Rudy, Laidback Luke
7. Been A Long Time - Axwell Remode
8. Flaunt It - TV Rock Main Room Mix
Tv Rock, Seany B
9. I Am Techno
10. Diamonds in the Sky (feat. Rudy) - Radio Edit
Tv Rock, Hook N Sling, Rudy
Tv Rock Details
Electronic, House
There are few boxes left for TV ROCK to tick. Double ARIA Award winners, the duo, comprised of GQ DJ of the Year Grant Smillie and Ivan Gough have been dominating the charts for the past 5 years. TV ROCK has spent the longest time in ARIA history inside the top 10 for their debut single 'Flaunt It' and have had no less than 9 number #1 positions on the ARIA Club chart for their remixes and originals. If that wasn't enough, they also own and run Neon – a highly successful dance imprint which has already cracked a #1 on the internationally renowned Beatport digital download site.
The TV ROCKers regularly play the Australian, Asian, European and American circuit and have even played to millions closing the MTV music awards and as the pre-game entertainment at the AFL Grand Final or the Australian Open Men's Tennis Final!
TV Rock were listed by IDJ and Mixmag in 2008 as the ones to watch and with no wonder- their single 'Been A Long Time' was picked up by Axwell's label 'Axtone' and remixed by Laidback Luke and Axwell- getting spins on Pete Tong's 'Essential Selection' on Radio 1 and rocketing to the #1 position on the Oz charts. This follows on the success of 'The Others' with The Dukes Of Windsor and more recently 'Happiness' which they collaborated with Luke Chable.
2009 sees another monster year for the TV ROCK lads- they have been producing for Melbourne singer Zoe Badwi- their first track together 'Release Me' spent 7 weeks at #1 on the ARIA charts and the follow up 'Don't Want Cha' will be out early 09 as well as 2 new TV ROCK records. The first will be 'Keep The Fires Burnin' a collaboration with Laidback Luke and Rudy and an as yet untitled track with Emma Hewitt who sang on Chris Lake's 'Carry Me Away'.
Also on the go, TV ROCK have recently remixed Kaz James and Macy Gray, Dirty South's Alamo and Eddie Thoneik amongst others. Watch this space 09!