Best Trinidad James Songs of All Time – Top 10 Tracks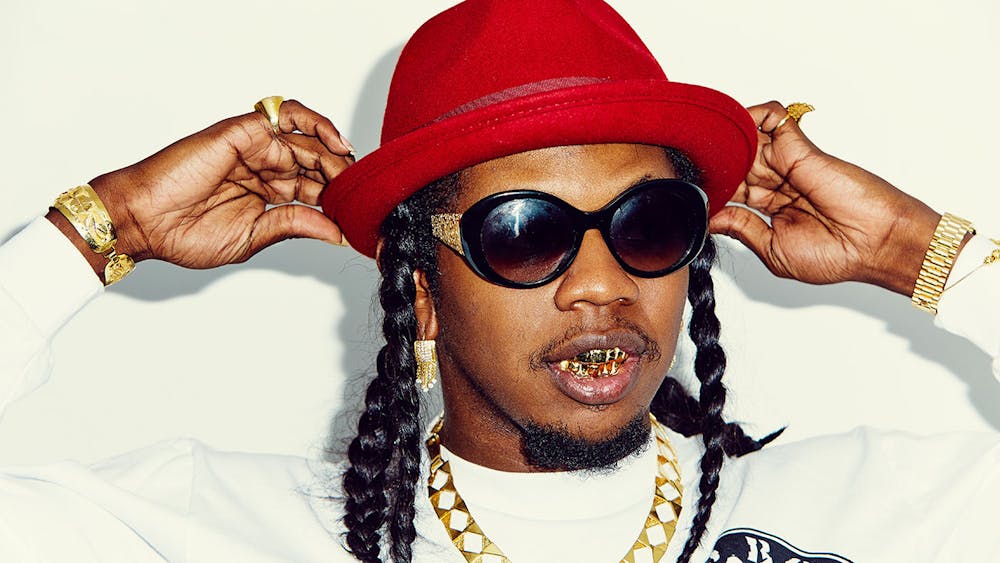 Follow Trinidad James!
Follow Trinidad James to get alerts about upcoming events and special deals!
Nicholas Williams, better known as Trinidad James, was born on September 24th, 1987.
Trinidad James has performed in venues such as: Nectar Lounge, Rise Rooftop
Without further ado, here are Trinidad James top 10 tracks of all time:
1. All Gold Everything
2. Just A Lil' Thick (She Juicy) (feat. Mystikal & Lil Dicky)
Trinidad James, Mystikal, Lil Dicky
3. All Gold Everything - Remix
Trinidad James, T.I., Jeezy, 2 Chainz
4. Keeping Receipt$
ARTZ, Trinidad James
5. Purple Turtle$
Trinidad James, 31 Gramms
6. Female$ Welcomed
7. Mission
Jaden, Trinidad James
8. Don't Stop (feat. Trinidad James)
LunchMoney Lewis, Trinidad James
9. Givin' No F**k$
10. Uptown Funk (feat. Bruno Mars) - Trinidad James Remix
Mark Ronson, Bruno Mars, Trinidad James
Trinidad James Details
Trap, Rap / Hip-Hop
Nicholas Williams, better known as Trinidad James, was born on September 24th, 1987. He was raised in a South Atlanta home and grew up with a lust for material things.
On his introductory mixtape, "Don't Be S.A.F.E." (Sensitive As Fuck Everyday), James admits "the only souls [soles] I've ever loved were my Jordans and my mama."  The tape, released in early August, embodies a sweet southern style of rap with a 21st century modern flare that aims to give listeners an idea of what the Trinidad James life is like.
His latest video "All Gold Everything," directed by Motion Family has created quite the hype since it's release. The song, off of his "Don't Be S.A.F.E." mixtape, depicts Trinidad James among some of his finest luxuries; a gold watch, a couple gold rings…gold everything, but let's not forget the half-asleep baby pitbull cradled in his right arm. His rap includes a shout-out to the Spelman freshmen stunting on Instagram, and of course a 'thank-you' to the man upstairs for each of his blessings. It's only right.
This won't be the last we 'cee' of ATL's young and flashy Trinidad James, who comes off as a mix of about four of your favorite artists. To date, he's got support from all of the major blogs on the net so we know all the cool kids are following him. Most importantly, he gave New York a taste of his down-south "swagger" at last week CMJ's show inside Chrystie 141. If you missed him then, I can assure this won't be the last time the Atlanta native parades in the city that never sleeps. It's only a matter of time because Trinidad James, my friends…is NEXT.