Best Trent Cantrelle Songs of All Time – Top 10 Tracks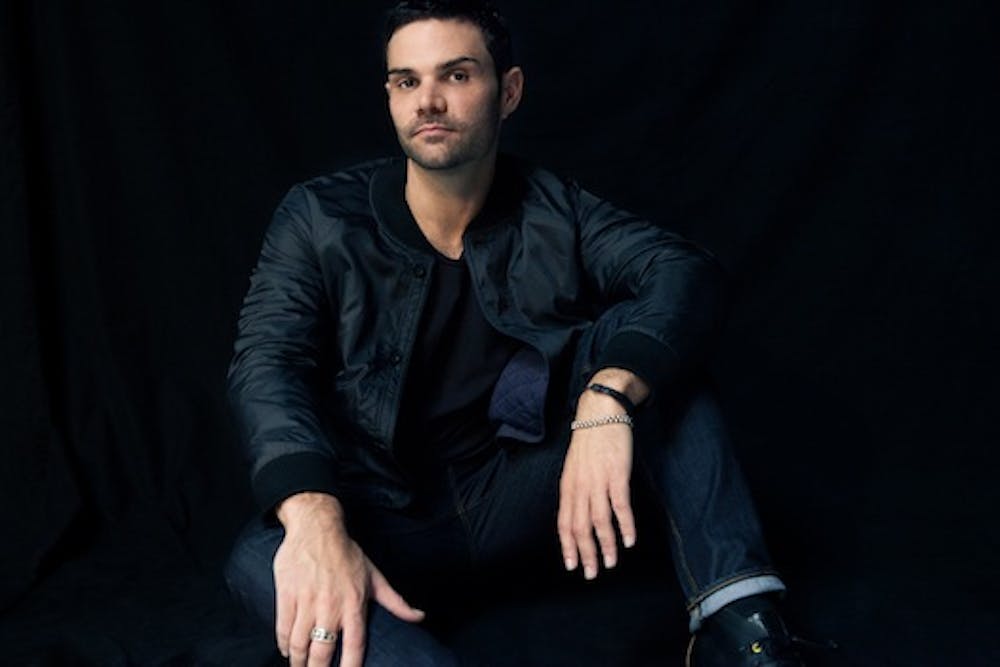 Follow Trent Cantrelle!
Follow Trent Cantrelle to get alerts about upcoming events and special deals!
Starting out in New Orleans in the early 90s Trent Cantrelle was constantly called upon to adapt his skills and sound to a dizzying array of circumstances.
Trent Cantrelle has performed in venues such as: Monarch, Station 1640, Sound, 1 OAK, Le Jardin
Without further ado, here are Trent Cantrelle top 10 tracks of all time:
1. Systematic Addict - Original Mix
2. I Want A Freak
3. Night Like This
4. I Want A Freak - TV Noise Remix
5. Any Way I Want
6. Dogstar - Trent Cantrelle Remix
Hybrid, Trent Cantrelle
7. What I Need
8. Transmit That Style - Original Mix
9. Originate
10. The Right Life - Trent Cantrelle Remix
Seal, Chris Cox, Trent Cantrelle
Trent Cantrelle Details
Electronic
Starting out in New Orleans in the early 90s Trent Cantrelle was constantly called upon to adapt his skills and sound to a dizzying array of circumstances. He gained much of his experience as the go-to DJ for the notorious promoter, Disco Donnie. When he wasn't dodging the feds, it was these events where Trent received the opportunity to play alongside all of the top names in club music from Fatboy Slim to Sasha & Digweed, to Oakenfold and Derrick Carter. If a major jock rolled through New Orleans, no matter how different their style, Trent was always sharing the bill. In addition to these varied and high profile gigs Trent headlined around town and was also somehow able to find time for the occasional ten hour set. At one point he even had a residency where he got to fill all ten hours every week. Now not a lot of DJs can handle too many extra long sets, or can excel at an opening slot one night and peak time the next, and even fewer can cater their sound to complement such a diverse range of DJs but somehow Trent managed to do all of that and more.
After mastering any DJ-ing situation you could think of and reigning supreme as the top name in New Orleans for a few years, Trent decided to expand his horizons and hit the road for the West Coast. Deciding to skip the mecca of Deep and Groovy that is San Francisco, Trent headed towards the glamour and glory of Hollywood where his love of Rock and Roll and his passion for film could be indulged along with his electronic sensibilities. It is in LA that Trent's production work really took off on a global level. As his own tracks began charting high on labels like Ministry of Sound, Interscope, Little Mountain, Whoop! and SR2 and getting play by just about every big name DJ you can throw out there, he started to build his la DJ profile and beyond. His talents have taken him everywhere you could expect, rocking the top dance-floors in NYC, Chicago, Las Vegas, Miami, Mexico, South America as well as all the top spots in his new home LA.
When his smash rock hybrid hit "Runaway", co written with Nynex got essential new tune and scored as one of the top tunes at WMC 2005 he was clocked by Pete Tong as "One of the hottest dance talents from the US". For those who had seen him spin or heard his tracks, this was old news. Since then he has more than lived up to the billing, constantly one-upping himself. He has DJ-ed at the Playboy Mansion. He plays some of the biggest clubs such as Space Terrace Miami, Pacha and Crobar Nyc, Mansion Miami & New York, and his residency Avalon in Los Angeles. Not to mention touring alongside Pete Tong, Sandra Collins and Sander Kleinenberg from time to time. He even performed at America's best outdoor music festival, Coachella Music Festival. His original tracks and remixes continue to appear on compilation after compilation. Then, just for good measure, his remix of Maroon 5's "Make Me Wonder"hit number one on the Billboard dance charts on top of other Trents Billboard charters such as Seal, Amnesty & Valeria.
On the horizon is an arsenal of original material slated for end of 2008 and well into 2009. On the DJ-ing front he will be hosting his own "Sounds Like" night at LA's Avalon, as well as new digital label launching 2009. From being the leading DJ in New Orleans and Los Angeles, to a leading producer around the world there is not much he has not done. But if he hasn't done it yet, chances are, he will be doing it soon.