Best Tone Depth Songs of All Time – Top 10 Tracks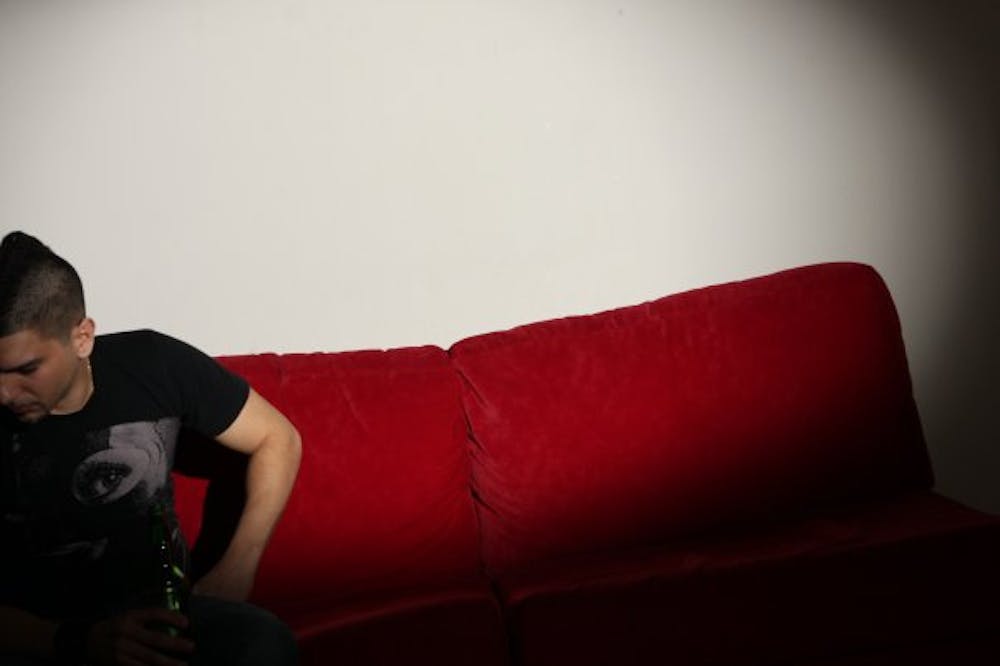 Follow Tone Depth!
Follow Tone Depth to get alerts about upcoming events and special deals!
After blowing blowing minds with his 2000 debut on Paul Oakenfold's "Another World" Compilation, the then unknown Tone Depth (Tony Papadopoulos) showed he was a talent to watch.
Tone Depth has performed in venues such as: Ora, Watergate, Los Globos, Newspeak
Without further ado, here are Tone Depth top 10 tracks of all time:
1. Free - HOSH Edit
Tone Depth, Johannes Brecht, Fetsum, HOSH
2. It Hurts - Tone Depth Radio Edit
Télépopmusik, Jo Wedin, Tone Depth
3. Ibn Sina
4. Era
5. Walls
6. Airwolf
HOSH, Tone Depth
7. Farsha
Tone Depth, AMPISH
8. Nero
9. Anthizo
10. Terra
Tone Depth Details
Techno
After blowing blowing minds with his 2000 debut on Paul Oakenfold's "Another World" Compilation, the then unknown Tone Depth (Tony Papadopoulos) showed he was a talent to watch. Almost a decade later, he can count himself among the most innovative and respected electronic DJ/Producers in the world. In true fairy tale fashion, a chance sighting of Paul Oakenfold at an airport led to Tone's passing along a demo, kicking off what can already be described as an illustrious career with his productions getting signed to labels run by the worlds top international DJ's (Tiesto, Paul Oakenfold, Armin Van Burren, Deep Dish, John Digweed to name a few…) and frying up classic remixes like Armin Van Buren "Who Is Watching" ft. Nadia Ali. Tone Depths productions have also featured on numerous world renound compilations suchs as Global Underground, Renaissance, etc…. and continue to be supported by the worlds top DJ's.
With his releases being played by top DJ's in clubs worldwide, and demand for his work increasing, Tone Depth is determined to keep honing his live skils on the global club circuit. Whether as a performer or producer, his style is distinct and instantly recognizable, the hallmark of an internationally respected artist.
"Tone Depth is and extremely talented producer. I think he's one of canada's finest. I support and encourage the work he does." Paul Oakenfold, Rage Magazine Interview 2006
"Tone Depths first for Dave Seaman's Audiotherapy label, and a subtle storm of brilliance it is too!" 5/5 DJ Magazine Review – Tone Depth ft. Matt Shapiro "To The Moon"
"John Digweed played the vocal version at the Love Parade 2001, it has driven dance floors crazy every time he has played it since" DJ Magazine-Rumblefish (Bedrock)
Tone Depth also works on many collaboration projects. His works with DJ Sultan on many different imprints are well known in progressive house circles. In 2006 Tone Depth joined Montreal's Quicksound Production team to work on Lionel Ritchie's #1 hit"Around The World" and remixes for U2. He also works in Collaboration with Haig V (producer of Bran Van 3000, Muzion, and many more), and together they have produced songs for Bad News Brown, and remixed Gloria Gaynor. Tone Depth is also launching his own record label in 2009 Bad Pony Records featuring artists such as Commodore 84, Shallow Grave, B&G and Tone Depth's very own side project "Lily Spitfire" with Canadian Rock Singer and long time friend "Jonas". Tone Depth continues to keep expanding his scope as a Music Producer delving into many styles of music and breaking boundaries combining different genres and Bad Pony Records will see him having an outlet for these endeavours.
As a DJ, Tone Depth has shared the deck's with many top DJ's including Tiesto, Roger Sanchez, David Guetta, Danny Howells, Sultan, Omid 16B, D-Formation, Creamer&K , and many more… His High Energy ecletic sets at world renound clubs such as Bliss(Indonesia), Stereo(Montreal), Venue(Greece) etc… have earned him respect worldwide. Tone Depth currently holds a monthly residency at Circus Afterhours Montreal and also does a one hour monthly radio show "Video Nasty" airing on www.friskyradio.com every first Monday of the month aswell as guest spots on many radio shows worldwide. Spending half of his time in Montreal, Canada and the rest in his native Greece Tone depth continues to stay on the move.
The continued success of Tone Depth can be attributed to his global presence and universal appeal, rare qualities in what can be a fickle industry. Asked if fate had a hand in his success, he says: "I do believe in fate, and being at the right place at the right time… but you need to have the goods in hand when an opportunity presents itself."
With a criminal record of slamming live shows, worldwide recognition, and a relentless work ethic, it is clear that Tone Depth delivers the goods….