Best The Raincoats Songs of All Time – Top 10 Tracks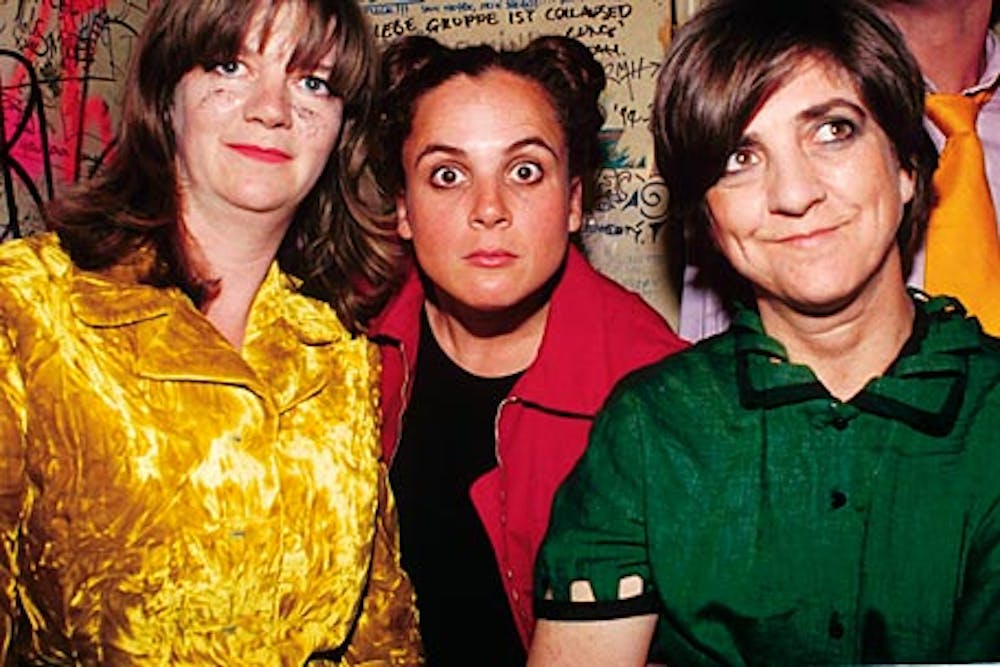 Follow The Raincoats!
Follow The Raincoats to get alerts about upcoming events and special deals!
One of the more unusual bands to rise from the British punk explosion of the 1970s, the Raincoats were post-punk before punk's first act had fully played out; they had little interest in the speed or velocity of the Clash or the Sex Pistols, instead embracing a more open and dynamic approach which incorporated purposefully chaotic arrangements that made the members' lack of instrumental experience a virtue rather than a drawback.
Without further ado, here are The Raincoats top 10 tracks of all time:
1. Lola
2. Fairytale in the Supermarket
3. No Side to Fall In
4. No One's Little Girl
5. In Love
6. The Void
7. Adventures Close to Home
8. Off Duty Trip
9. Black and White
10. Shouting Out Loud
The Raincoats Details
Rock
One of the more unusual bands to rise from the British punk explosion of the 1970s, the Raincoats were post-punk before punk's first act had fully played out; they had little interest in the speed or velocity of the Clash or the Sex Pistols, instead embracing a more open and dynamic approach which incorporated purposefully chaotic arrangements that made the members' lack of instrumental experience a virtue rather than a drawback. They also occasionally employed acoustic instruments (particularly violin) as well as percussion that showed influences of reggae and world music, and sang lyrics that dealt with feminism and personal politics in a direct yet non-dogmatic manner. The Raincoats were formed in 1977 by Gina Birch and Ane de Silva, then students at the Hornsey School of Art in London (Birch was working in video and conceptual art, and de Silva was interested in three-dimensional painting). Fascinated by the "anyone can do it" spirit of punk, Birch and de Silva decided to form a group, despite having little musical experience, and played their first show in November 1977. Initially, Birch played bass and sang, de Silva played guitar and sang, Ross Crighton played guitar and Nick Turner played drums, but within a year, the band had reverted to an all-female lineup with Palmolive (formerly of the Slits) replacing Turner on drums and Crighton out in favor of violinist Vicki Aspinall. In the spring of 1979, the Raincoats released their first single, "Fairytale in the Supermarket" through the seminal British indie label Rough Trade, and their self-titled debut album appeared later the same year. Not long after the album came out, Palmolive left the band, and Ingrid Weiss became their new percussionist; this lineup recorded the 1981 album Odyshape, which included guest appearances from Robert Wyatt and Charles Hayward of This Heat. In 1982, during a tour of the United States, the Raincoats performed several shows at New York City's celebrated performance art space The Kitchen; the shows were recorded, and the New York-based cassette-only label ROIR Records released an album drawn from this material, The Kitchen Tapes, in 1983. By their own admission, Birch and de Silva had frequent differences in creative and personal opinions (de Silva once quipped to reporter Maddy Costa, "We broke up after every record," to which Birch replied, "We broke up after every gig"), and the Raincoats's uncompromising confrontational sound prevented them from enjoying much more than a cult following. After the release of the album Moving in 1984, the group broke up. In 1992, de Silva was working in an antique shop in London when she one day received an unexpected visitor -- Kurt Cobain, who was visiting London and hoping to replace his badly worn copy of the first Raincoats album. After stopping by the Rough Trade retail shop, he was told de Silva worked nearby, and he wrote about their meeting and his love of her music in the liner notes to the Nirvana rarities compilation Incesticide. This helped spark a new interest in the Raincoats, and with the help of Cobain and Kim Gordon of Sonic Youth (a fellow Raincoats fan), the Raincoats' three studio albums were reissued by DGC Records. Cobain also persuaded the Raincoats to reunite so they could open some shows for Nirvana, but Cobain's suicide prevented those concerts from taking place. However, in 1994, Birch and de Silva assembled a new version of the Raincoats and recorded an EP, Extended Play, which appeared on Smells Like Records (a label founded by Sonic Youth's Steve Shelley), and they followed with a full-length album, 1996's Looking in the Shadows, which was released by DGC in America and Rough Trade in Europe. Since then, Birch and de Silva have occasionally performed and recorded as the Raincoats when their schedules permit; they also formed their own label, We Three Records, to reissue material from their back catalog, and have collaborated on multimedia art projects