Best Stonebridge Songs of All Time – Top 10 Tracks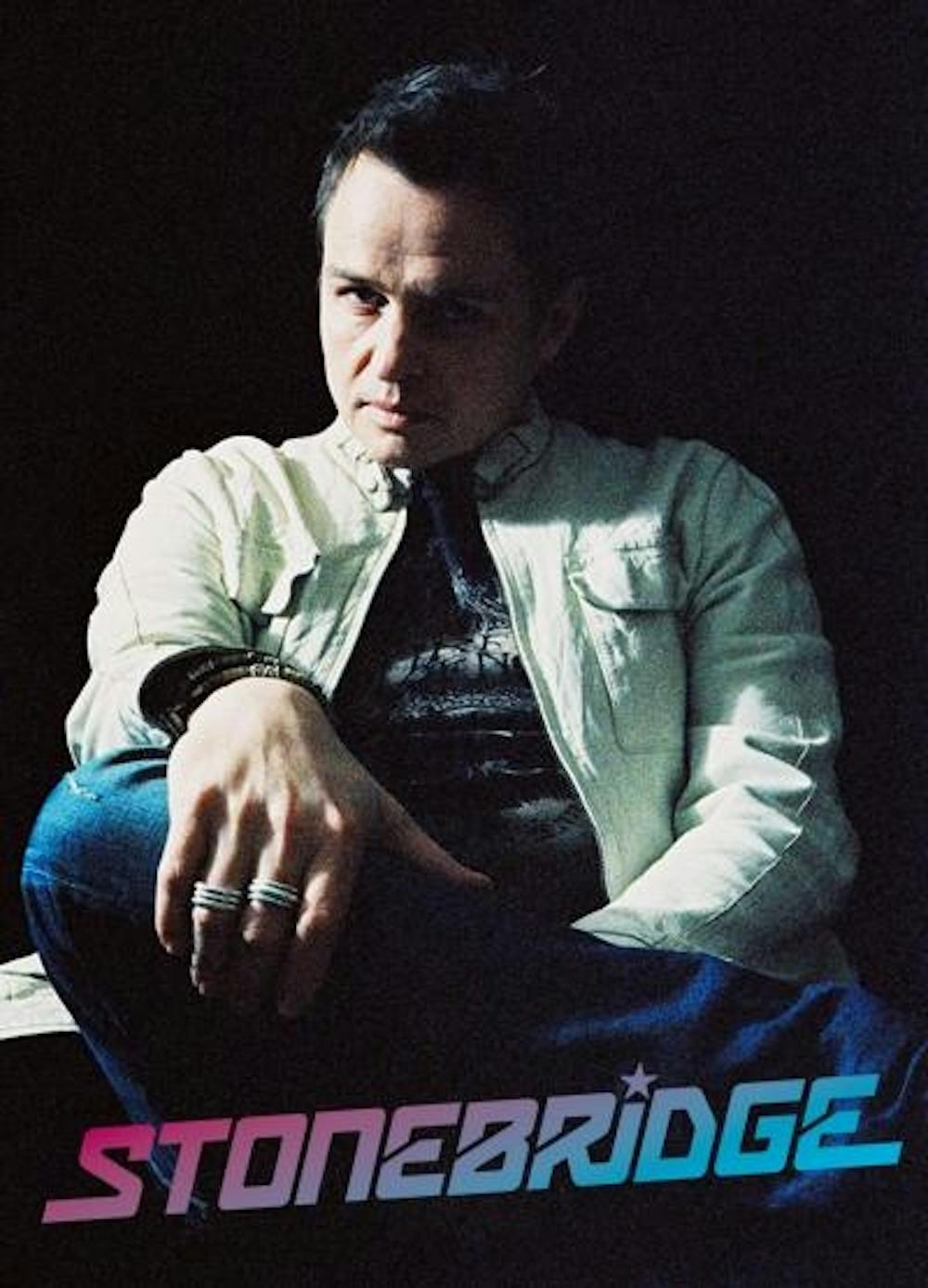 Follow Stonebridge!
Follow Stonebridge to get alerts about upcoming events and special deals!
StoneBridge is an artist that needs little introduction.
Without further ado, here are Stonebridge top 10 tracks of all time:
1. Put 'Em High - StoneBridge & JJ Radio
Stonebridge, Therese, jj
2. Luv 4 Luv - Stonebridge Club Mix
3. Put 'Em High - JJ Radio
Stonebridge, Therese, jj
4. Moonlight - StoneBridge Epic Radio Mix
Leonardo Martinez, Stonebridge
5. Put 'Em High - JJ Club Mix
Stonebridge, Therese, jj
6. Another World - Stonebridge Remix
7. Dynamite - Stonebridge Remix Radio Edit
Taio Cruz, Stonebridge
8. Put 'Em High
Stonebridge, Therese
9. Love Terminator
10. I'm Coming Out / Upside Down - Eric Kupper Remix Instrumental
Stonebridge Details
Electronic
StoneBridge is an artist that needs little introduction. If you've danced in a club, the chances are you've danced to a StoneBridge production. His unique brand of sexy house music has ruled dance floors for 20 years, regularly crashing into the charts across the world. As a DJ his ability to move a crowd has seen him travel the globe, rocking parties everywhere from Sydney to San Francisco to Seoul to Sao Paolo.
In October 2004, StoneBridge released a long awaited debut artist album 'Can't Get Enough'. The album received overwhelming international acclaim, selling huge amounts and spawning the massive hit singles 'Put 'Em High' and 'Take Me Away', both hitting the UK Top. With fans around the world desperate for more StoneBridge released his follow up artist album 'Music Takes Me' in 2007 to similar ecstatic reaction with the singles 'SOS', 'You Don't Know' and 'Close To Heaven'. In 2010 StoneBridge released his third artist album 'The Morning After' with the title track and second single 'Trip'en' having continued the StoneBridge success story, blasting out of radios everywhere and charting highly across the world.
Born in Stockholm, StoneBridge began DJ'ing in the early eighties, spinning funk and disco at his own night, 'Fellini'. After hearing the innovative sounds of house music coming from Chicago in the mid 80's, StoneBridge immediately knew where his future lay and made an official switch to house, starting to remix tracks with a crew of other local DJs under the name SweMix. Their reputation grew and soon StoneBridge began remixing international acts like De La Soul, Titiyo and Rebel MC. However, it was with his remix of Robin S 'Show Me Love' in 1993, that StoneBridge established himself as a world class remixer and producer. The record went on to become one of the biggest selling house records of all time and before long some of the world's biggest names in music were looking for the magical StoneBridge touch to remix their records. The list of artists StoneBridge has remixed reads like a who's who of music; artists such as Lenny Kravitz, Missy Elliott, Robbie Williams, Usher, Simple Minds, Will Smith, Texas, Patti Labelle and Debbie Harry.
Most recently it was StoneBridge who was asked to remix 'Gimme More' the comeback single from Britney Spears connecting Britney to the dance floors once again as only he knows how followed by the Grammy nominated remix of Ne-Yo 'Closer', the UK Top 40 #1 Lily Allen 'The Fear' and the #1 Billboard Hot Dance hit Yoko Ono 'Give Me Something' in 2010. Other recent StoneBridge remixes include Jazmin Sullivan 'Dream Big', Basement Jaxx 'My Turn', Pussycat Dolls ft Missy Elliott 'Whatcha Think About That', Jennifer Hudson 'If This Isn't Love', Locnville 'Sun In My Pocket' and forthcoming mixes of Taio Cruz 'Dynamite', Sgt Slick 'Sax Attack, Alexandra Burke 'Start Without You' and productions for September and 98 Degrees.
As head of his own highly successful label Stoney Boy Music, StoneBridge continues to release club anthems with his special brand of peak time house and hot singles on the label include JC 'Free', Rock Massive 'You Know Why' and Weightless 'I Think I'm In Love'. A fourth volume of StoneBridge's mix album series 'The Flavour The Vibe' is also expected in 2010.
Aside from guest appearances on various radio mix shows in Europe, StoneBridge is also hosting a two-hour mix show called The Flavour The Vibe for Sirius XM in North America (www.sirius.com) on Tuesdays, Area Channel 11 PM - 1 AM (ET).
So, with a career that has already spanned two decades, StoneBridge shows no signs of slowing down, or losing the passion for house music that has given us so many great tunes. The StoneBridge story still has a long way to go...