Best Stokeswood Songs of All Time – Top 10 Tracks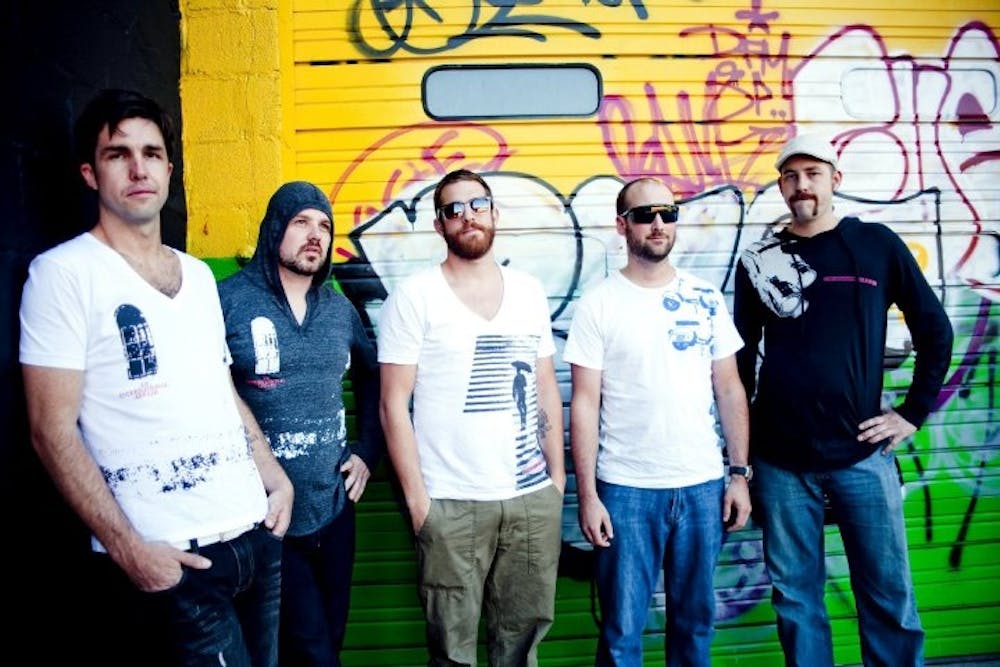 Follow Stokeswood!
Follow Stokeswood to get alerts about upcoming events and special deals!
Adam Patterson: guitar, lead vox, synths Mark Godwin: lead guitar, synths, vox, harmonica Reed Irvine: bass, piano, organ, synths, vox Jon Joiner: drums, synths, vox Justin Mullinix: bass, vox Stokeswood's sound is full of sonically integrated electric and acoustic guitar, piano, organ, synth and percussion.
Without further ado, here are Stokeswood top 10 tracks of all time:
1. Forget
2. Walls
3. Waking Up
4. Waves
5. 2075
6. Our Streets
7. Current
8. Neon White
9. Come Around (Closing In)
10. Count the Ways
Stokeswood Details
Pop
Adam Patterson: guitar, lead vox, synths
Mark Godwin: lead guitar, synths, vox, harmonica
Reed Irvine: bass, piano, organ, synths, vox
Jon Joiner: drums, synths, vox
Justin Mullinix: bass, vox
Stokeswood's sound is full of sonically integrated electric and acoustic guitar, piano, organ, synth and percussion. Their songs are so layered and euphonious, you'll find yourself playing the music over and over just to catch all of the idiosyncrasies found within it -The Silver Tongue
Stokeswood's independent release, Carassia is like a sonic excursion between the lines of a poet's story-telling prowess.  Thoughtful introspection on the human condition is amplified and challenged by the layered accents of electroacoustic guitars, pianos, synths, strings and drums. The soulful and captivating vocals of Adam Patterson carry each melody flawlessly through the rhythms and musical harmonies of each track. From start to finish, the album sparkles with intelligent musicality and impressive originality that sets Stokeswood apart from any other band out there right now.
In the beginning Carassia was just a dark orb floating in space. Empty of life, barren and cold, Carassia spun around its universe for ages, possibly surmounting the age of Earth herself! Lonely and hopeless of ever sustaining life, she spun and spun through the ages and would continue to spin for the ages to come… Until…. On one cold lonely day there came floating through the universe, small specs of vibrating light resonating through all the emptiness. Carassia had never seen anything like it in all her years. She tried as hard as she could to intersect the small globes of hope that came hurtled with love, warmth, and the feel of life… Alas it was not enough, the globes were too fast and Carassia was too old, she arrived just as the last globe had gone. She stared at the globes as they made there way through the universe, wondering what they were, feeling as though she had missed her one and only chance. While Carassia sat watching all hope bleed away into the eternal abyss a small globe, trailing far behind all the other globes, was still racing through the darkness, a dimmer, less grand globe, but nevertheless it had traveled a great distance with a powerful message and it would not rest until it found its home. It was so insignificant that Carassia herself was unaware of its presence as she drifted into the great darkness, cold and barren as always. Little did she know, that the single trailing globe had landed on her unaware. It was a single "Pure Note", created from a band named Stokeswood, it was a note of purity, warmth, love, and life and it had found its home on Carassia. As the ages passed Carassia flourished, and grew stronger and more beautiful with each passing tide, until finally life appeared on her surface. Carassians take only three shapes. The first and most rare of them all, the GZ Monster, was also the first to emerge on the planet. The GZ Monster is a relatively small creature in comparison to a human, about half the size. However, they live almost a thousand years and are born only of Pure Notes. There are also chickens on Carassia, small chickens and big chickens, the large chickens are less common than the small ones but not as rare as GZ Monsters. As the ages passed Carassia grew strong and beautiful but, the amount of Pure Notes diminished in great numbers. It was at this time that GZ Monsters could no longer maintain harmony in Carassia. Without the peaceful harmonies of the GZ Monsters Carassia fell into disarray. Conti, the largest and most evil chicken of them all, formed an army of small chickens, which we call Peep-Jousters, with the sole purpose of banning the last of the GZ Monsters from Carassia. Now it is up to us! We must help the GZ Monster; we need your help too! We need as many people as possible to play and spread our music so that more Pure Notes will reach Carassia, if we do this, GZ Monsters will once again be able to bring harmony to the land of Carassia and bring down the powers of Conti, the Evil chicken. So whenever possible, come to our website, play our music, sing our music, tell your friends, if you see the GZ Monster or Conti, or Peep-Jousters come to the website and log your sightings, together we can help bring harmony back to Carassia,,, And remember, its all for GZ!