Best Stacy Kidd Songs of All Time – Top 10 Tracks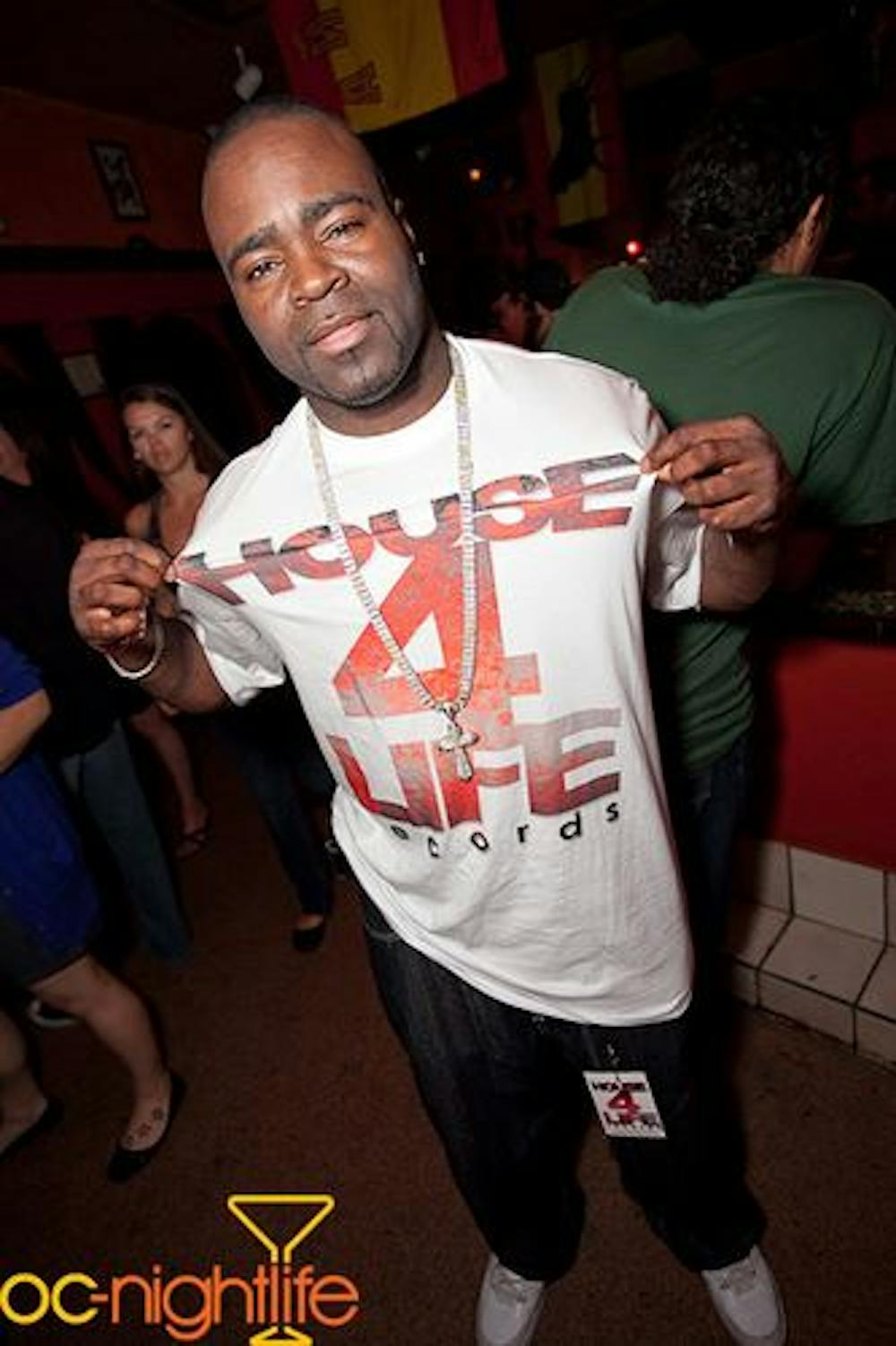 Follow Stacy Kidd!
Follow Stacy Kidd to get alerts about upcoming events and special deals!
Stacy Kidd was born in Chicago in 1972 and started DJing in 1987 after being amazed by the music he was hearing on the radio.
Stacy Kidd has performed in venues such as: Spybar
Without further ado, here are Stacy Kidd top 10 tracks of all time:
1. Music For You - MF
Stacy Kidd, Matthew Yates, Ice Mike L.
2. How Bad I Want Ya - Gu Peak True Time Mix
Stacy Kidd, Peven Everett, Glenn Underground
3. The Movement
4. Let Love Enter 2019
Stacy Kidd, Michael Henderson
5. The Movement
6. Razz-A-Jazz - Original Mix
7. How Bad I Want Ya
Stacy Kidd, Peven Everett
8. Body Jerkin
Stacy Kidd, Peven Everett
9. Do What U Feel
10. Love Terminator - Stacy Kidd House 4 Life Remix
Stacy Kidd Details
House
Stacy Kidd was born in Chicago in 1972 and started DJing in 1987 after being amazed by the music he was hearing on the radio. He started out recording Chicago house mixes off the radio, and would try to mix them together with 2 tape decks. He would even try to mix them together on one radio with 2 tape players on it. After doing that for a year, Stacy began to have a good ear for the music and started to buy records…. but didn't even own a turntable yet. It wasn't until 1989 when he finally got a single turntable and started to mix with one turntable and one tape deck. Having mixed for a while without a pitch control on tape decks, using the turntable came naturally.
In 1990 Stacy was invited to play at a house party where he first used two turntables. There he met Paul Johnson who was a guest at the party. Stacy was playing a lot of unknown tracks he received from other producers like Ron Hardy, DJ Rush, Armando and Farley JM Funk. Paul also had some unknown material so they stared comparing tracks. Stacy would play one, then Paul would play one. This went on for hours. Soon after, they began to hang out and work on music together regularly.
In 1994 Stacy completed his first record with Paul on Dance Mania Records called "Stacy Kidd & Pilly P Doing Thangs Vol 1." They went on to do two more volumes before Stacy completed his first solo project called "15213 Loomis" on Dance Mania Records in 1996. Following Paul Johnson's advise on musical styles, Stacy put out three club records that same year on Huge Records (Chicago), Relief Records (Chicago) and Peacefrog Records in London. In 1997 he started traveling with Paul and performing at different events all over the world.
The following year, Stacy made a huge impact on the club scene when he released five records on Dusttraxx Records (Chicago), Aftermidnight Records (Holland), Riviera Records (France), Daddy Records - a sub label of Peacefrog (London) and a remix for Ministry of Sound Records in London. He continued to release records and travel meeting a lot of DJs & producers from all over the world. By the year 2000, Stacy reached a whole new level, he was working on more vocal projects and remixes for larger labels as well as joining many tours and studio sessions with a lot of the top house music producers in the game.
In 2005, Stacy started his own production company and record Label, "House 4 Life Records", which now includes vocalists Stephanie Cooke, Peven Everett and Matthew Yates, producers/DJ's Soul Element (Chicago), Melvin Meeks (Chicago), Gene Hunt (Chicago), Scott Payne (Chicago) & Brian Harden (Chicago). In 2006, Stacy Kidd's "HOT", got him recognized as one of the most versatile producers in Chicago by DJ Magazine. Stacy also joined the Louie Vega and Kenny Dope (MAW) family on their new label "Kenlou Records." Stacy has DJed all over the world and the U.S. and has a lot more production coming out of "House 4 Life Productions & Records" in the near future.