Best Smiles Davis Songs of All Time – Top 7 Tracks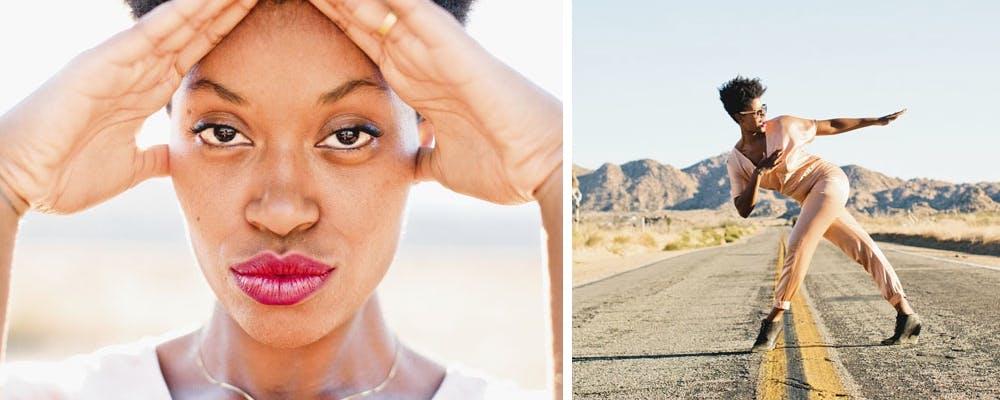 Follow Smiles Davis!
Follow Smiles Davis to get alerts about upcoming events and special deals!
She began her professional life with her feet, not her hands.
Without further ado, here are Smiles Davis top 7 tracks of all time:
1. Morning Blues (feat. Bosco & Tola)
Smiles Davis, BOSCO, Tola
2. Take It Slow (feat. Jck. & Grace Kelly)
Smiles Davis, Jack Davey, tiLLie
3. Not Too Late
Smiles Davis, MACKandgold
4. Count On My Love
Smiles Davis, Alice Smith
5. Can I Live
6. Just a Game (feat. Quiñ)
Smiles Davis, Quiñ
7. Count On My Love - Royal Bait Remix
Smiles Davis, Alice Smith, Royal Bait
Smiles Davis Details
She began her professional life with her feet, not her hands. As a company member with the world-renowned Alvin Ailey American Dance Theatre, she became such a sought after talent that she also served as a movement coach for multiplatinum artist Lauryn Hill and a back up dancer for both Lenny Kravitz and Missy Elliot.
An injury stood as an obstacle in her dance career, and part of her rehabilitation led her to discover her love for turntables. As a dancer, she'd always had an intense relationship with music, but becoming the one to control the groove instead of riding and interpreting it offered her a new avenue for expression.
Like a true disciple of any discipline, she paid her dues by working at famous Hollywood record shop Amoeba Music, giving her both greater breadth and depth in her musical knowledge. She was able to parlay her skills into a string of special engagements, musically delighting attendees at events for Marc Jacobs, Stevie Wonder, Ed Norton, Nike, Fox Searchlight, Saks Fifth Avenue, Bloomingdales, Armani Exchange, Miss Sixty, LAX ART, WPS, Activision, Puma, NAACP, Fatima Robinson, Flaunt, Elle Magazine, Wax Poetics, Frank 151, Urb, Manifest Equality, Okay Player, Disney, the and a National McDonalds commercial alongside producer and radio personality DJ Felli Fel.
Smiles Davis has also made a name for herself with a series of mix tapes under the Many Styles banner. Critically acclaimed rapper Talib Kweli remarked, "This is Dope!" when he heard her mixtape stylings, and Giant Step founder Maurice Bernstein said, "She is great." And Violet Brown, urban music buyer at Trans World who made her name at Blockbuster Music and has decades of experience in the retail music arena said, "Love, love her music, she is really talented!"
DC area rapper Tabi Bonney tapped Smiles Davis to help him follow up his critically acclaimed mixtape with Mick Boogie, and released "Postcard From Abroad" with DJ Smiles Davis in January of 2011, which got her a mention in Fader and exposed her music to many new fans. They are in production with a second collaboration, slated for summer 2011 and she is working on an album of original music starring many of the friends she's made along the way, and maintains a music blog with her old friends at Amoeba Music, keeping in touch with her roots. She also has a residency at new hot spot the Cosmopolitan in Las Vegas, where she plays a few days every month as a special engagement.