Best Simon Baker Songs of All Time – Top 10 Tracks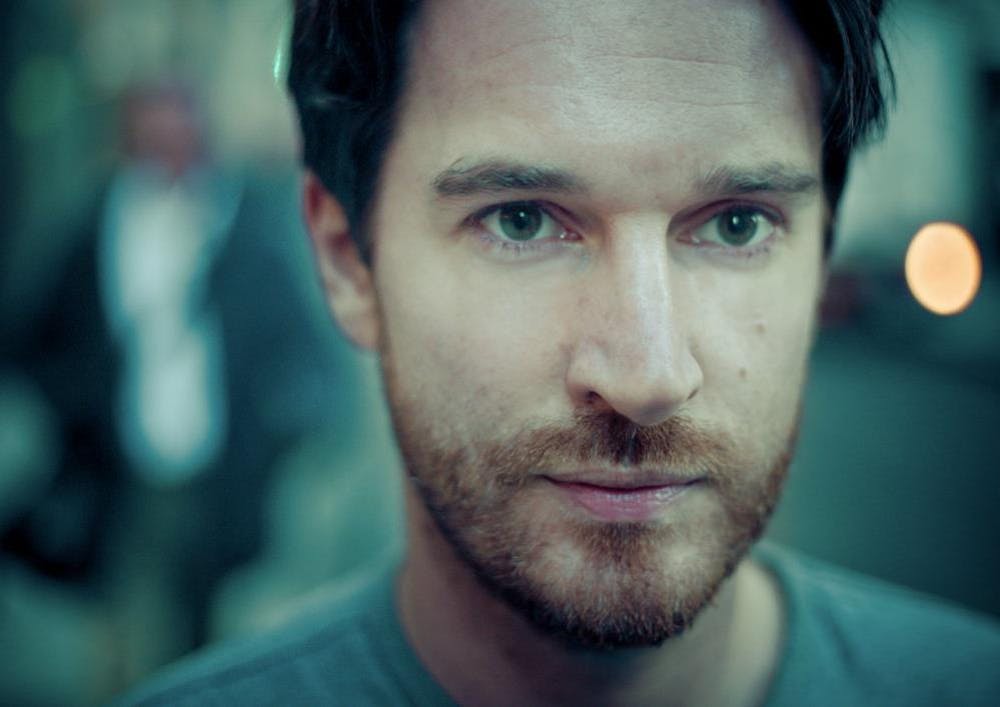 Follow Simon Baker!
Follow Simon Baker to get alerts about upcoming events and special deals!
Simon Baker is a DJ and producer who has always managed to operate on his own terms since first emerging.
Without further ado, here are Simon Baker top 10 tracks of all time:
1. Plastik - Todd Terje Mix
2. Plastik - Remastered
3. Grey Area - Extended Mix
4. Kaskazi
5. Beliefs
6. Momentus - Original Mix
DeMarzo, BKR Projekt, Simon Baker
7. Hideout - ThermalBear Remix
Simon Baker, ThermalBear
8. All Of A Sudden - Original Mix
9. Grey Area - Steve Bug Remix
10. No Pressure
Simon Baker, Debukas
Simon Baker Details
Simon Baker is a DJ and producer who has always managed to operate on his own terms since first emerging. Rather than kowtowing to the style of the times, he has pushed his unique house and techno agenda, both as a DJ, and as a producer. The musical knowledge and understanding he's been picking up since his teens all came to fruition on debut LP 'Traces' last year.
Arriving on his home label of 2020 Vision, it was an album that showcased genuine artistry and musicality at the same time as offering up infectious dance floor grooves indebted to years of house, disco and techno. Seems all those hours spent studying classical guitar and music theory as a child weren't wasted after all, especially given the album's warm reception by press and punters alike.
It was of course in 2007 when Baker first broke through with the writhing monster that was 'Plastik' - officially one of the year's best tracks according to influential site Resident Advisor. Initially, the track was released on Baker's own Infant Records (though now dormant, in its time the imprint was a respected outlet that released music from, among others, Burnski, Anthony Collins and Paul Woolford) before eventually getting picked up by Playhouse for a re-release. Ensuing efforts such as the 'Lip Trick' EP, remixes of Crazy P and Simian Mobile Disco plus collaborations with Jamie Jones have all helped to cement his reputation as producer with lots to say and the skills to say it.
Growing up in Leeds, familiar touchstones like The Hacienda, Back to Basics and techno club Orbit are what first got Simon into electronic music, and as such he was a regular fixture on the Leeds scene in the early days, acting as resident for much lauded night, Asylum.
Before long, though, the wider world caught on to Baker's dexterous sets, and now by 2012 he has played key clubs like Panorama Bar, Fabric and Watergate, as well as being a regular fixture at the annual BPM Festival in Mexico and now established as a world class touring act, regularly reaching Australia, Asia, South America and most regularly in North America, where he maintains an excellent profile and appearances at the key clubs and events from coast to coast, from the rooftop of LA's The Standard, throughout Mexico, and up the east coast from Miami's Electric Pickle to Montreal's Piknic Electronik festival.
A recent move to London has re-invigorated the Baker man. As well as releasing with Matt Tolfrey's classy contemporary hub, Leftroom, he's in the studio more than ever, inspired by his peers and fellow DJ friends, with plenty of results soon to surface in the form of a Hideout EP on Sasha's new label, Last Night on Earth, a new track 'Dreams' on the ever-reliable Get Physical and a collaborative EP with Rob James for LA's Culprit. And that's just this year, because in 2013 there will more music coming with Lee Curtiss, as well as a collaborative techno project with Jamie Jones in the pipeline.