Best Simian Mobile Disco Songs of All Time – Top 10 Tracks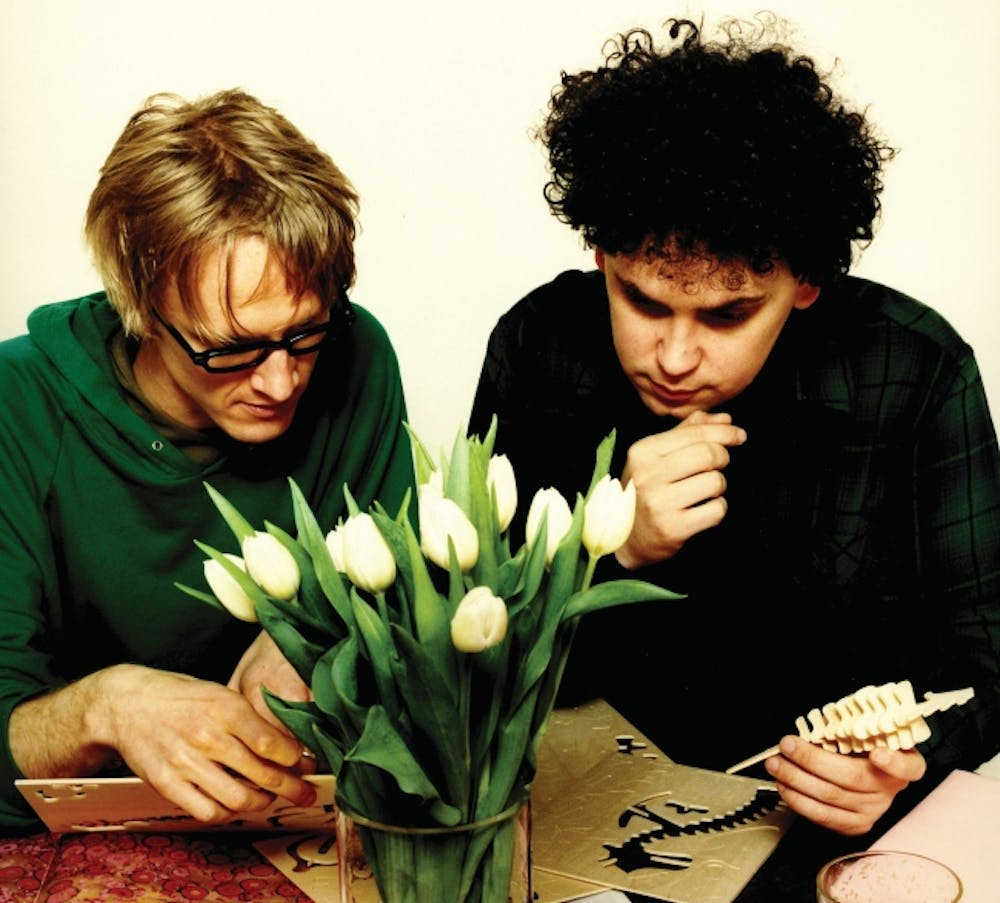 Follow Simian Mobile Disco!
Follow Simian Mobile Disco to get alerts about upcoming events and special deals!
It was around the time when a lot of bands were starting to combine traditional songwriting with electronic sounds in the spirit of Broadcast and The Beta Band.
Simian Mobile Disco has performed in venues such as: Nectar Lounge, Great Northern, Public Works, Razzmatazz, XOYO
Without further ado, here are Simian Mobile Disco top 10 tracks of all time:
1. I Believe
2. Hustler
3. Sleep Deprivation
4. Cruel Intentions
5. Audacity Of Huge
6. Defender
Simian Mobile Disco, The Deep Throat Choir
7. Caught in a Wave
Simian Mobile Disco, The Deep Throat Choir
8. Sacrifice (feat. Bicep)
9. It's The Beat
10. Hotdog
Simian Mobile Disco Details
Electronic
It was around the time when a lot of bands were starting to combine traditional songwriting with electronic sounds in the spirit of Broadcast and The Beta Band. Simian did quite well. But not quite well enough to justify the major label deal they'd signed. James and Jas found themselves playing as a conventional rhythm section in a touring band, which isn't what they set out to do. Even though they realised it would be a terrible cliché for Simian to split in the middle of a long, hot US tour, Simian split in the middle of a long, hot US tour.
In order to sate their love of electronic party music, James and Jas booked themselves DJ dates while touring with Simian. They'd finish a gig and then run off to play electro records to small, sweaty rooms full of people who often seemed to be having lots more fun than the audiences at their gigs. As a pisstake, they called themselves Simian Mobile Disco.
At around the same time, their record company decided to launch a competition for bedroom acts to remix the Simian track 'Never Be Alone'. A then unknown French production duo called Justice entered and, famously, didn't win (James blames this on the dodgy stereo they had to listen to the entries on). Nevertheless, the remix was picked up by DJs like Erol Alkan and became something of a party anthem. You still hear it played regularly in clubs now, four years after its initial release. It gave James and Jas the boost to strike out on their own as DJs, remixers and producers of thumping electronic party tunes. Simian Mobile Disco became a going concern.
They knocked up a few tunes of their own, and released them on labels such as Kitsuné and I'm A Cliche, run by their friends. Thanks to having a foot in both indie and dance camps - with their productions combining the dynamics of rock with the propulsive groove and acid fury of techno - they became DJs of choice for all the emerging club nights that were putting on live bands as well as the usual gurn-fodder.
James produced albums for Mystery Jets, Klaxons and Arctic Monkeys. "He makes the magic happen," said Jamie Reynolds from Klaxons. "I think he receives outer-planetary signals through his hair and they come out through his eyes." Meanwhile, Jas began to build the largest modular synth in the South East of England.
They kept making tunes as Simian Mobile Disco but were careful not to take it too seriously, aware that over-thinking their music would be the death of its jubilant, instant appeal. They went to New York to record the vocals of an aspiring singer/rapper called Char Johnson. She freestyled for 45 minutes and SMD edited the best bits into 'Hustler', an incendiary dancefloor destroyer that owned 2006, and even got mashed-up with Rick Ross's coke-rap hit 'Hustlin'.
They got booked to play everywhere from the Club NME Tour to superclubs like Fabric. They introduced ghetto-tech to the indie kids, played acid to the housed-up hordes, and dropped the theme from 'Willy Wonka' at Bugged Out. Everyone smiled. Then danced their arses off.
Up stepped Wichita, home to Bloc Party and Blood Brothers and one of the last truly independently-minded labels out there, to offer Simian Mobile Disco an album deal. Their side-project had become full-time - but James and Jas continued to treat it like a side-project because they wanted to retain the spontaneity. They didn't want their songs to sound too techy and programmed, so they recorded them all on analogue machines, and kept the mistakes. They tried to emulate the accidental human qualities of the proto-acid producers like Phuture and synth pioneers like Delia Derbyshire, a kind of psychedelic acid wobbliness that can be heard on the menacing 'Wooden' or electro sci-fi workout 'The Theme'.
They called up their old Simian mucker Simon Lord and asked him to sing a swirly, psych-folk vocal on 'I Believe', just to prove there were no hard feelings. They roped in Barry Dobbin from sadly-missed jerk-popsters Clor to add his unique vocal hooks to the cinematic space disco of 'Love'. They enlisted exuberant Go! Team frontwoman Ninja to splatter her sassy hip-house rhymes all over irresistible opener 'It's The Beat'. They decided to name the album 'Attack Decay Sustain Release' because it sounded like a good motto to live by.
All the album's tracks began life as extended club wig-outs for SMD to play out live, but have been edited down to keep the album varied, punchy and constantly stimulating. The long versions exist on their hard drive and, you never know, they may see the light of day as a series of limited edition 12"s at a later date. 'Attack Decay Sustain Release' however, was envisioned as a taut listening experience, not a glorified DJ mix.