Best Seinabo Sey Songs of All Time – Top 10 Tracks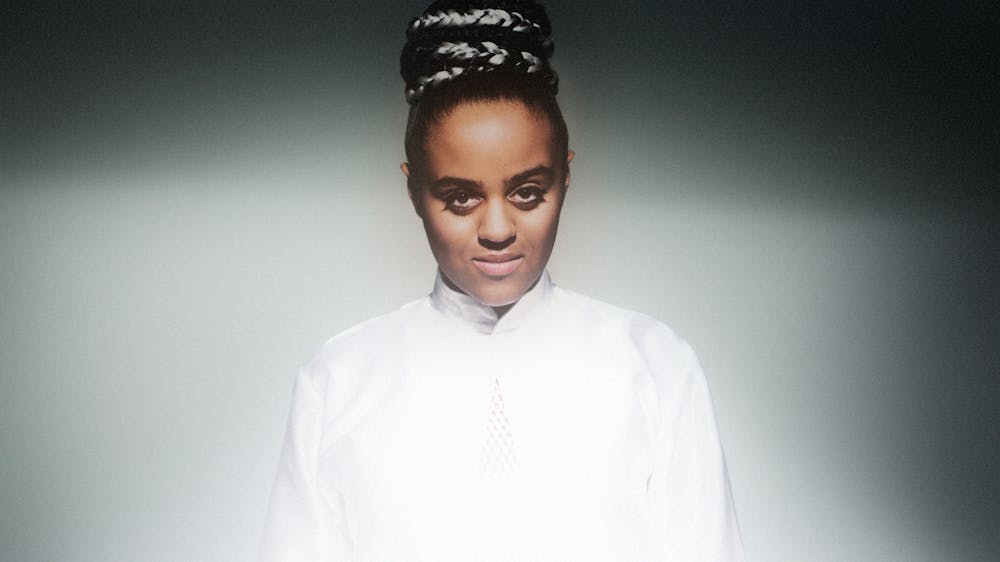 Follow Seinabo Sey!
Follow Seinabo Sey to get alerts about upcoming events and special deals!
Some find their voice early.
Without further ado, here are Seinabo Sey top 10 tracks of all time:
1. Younger - Kygo Remix
2. Still
3. Hard Time
4. Shores
Seinabo Sey, Vargas & Lagola
5. Rom-Com
Seinabo Sey, Hannes
6. For You - Recorded At Spotify Studios Stockholm
7. Younger - Bonus Track / Acoustic Version
8. Younger
9. Sweet Life
Seinabo Sey, waterbaby
10. Never Get Used To
Seinabo Sey Details
Electronic, Pop
Some find their voice early. Others have to look for it for a long time.
Seinabo Sey found her voice early.
She found it in the music played in her home when she grew up in her father's native Gambia and in Halmstad and Stockholm, Sweden. She found it in recordings by Lauryn Hill and Destiny's Child when she started writing music as an adolescent. She found it while touring with Oskar Linnros and Maskinen and when meeting and collaborating with Stor and Linda Pira.
And she found it when she met producer and songwriter Magnus Lidehäll (Mapei, Veronica Maggio, etc.).
"Younger," Seinabo Sey's first single in collaboration with Lidehäll, is an explosive pop song with an outstanding vocal performance and an incomparably sophisticated and modern production showcasing why Sweden is one of the leading countries in pop music in 2013.
But it is also a statement. In a time when fewer and fewer artists take the opportunity to convey clear messages through their music Seinabo Sey wants to speak to her listeners with big words.
Her request?
Go after your dreams! Grab the bull by the horns! Seize the day and do it now because you are not getting any younger!
"Younger" is about daring to be yourself, says Seinabo Sey. About claiming what is rightfully yours. About not making yourself dumber than you are in order to achieve your dreams and to never forget that when it comes down to it those who try to suppress you are mere mortals just like you. Many of my favorite songs are songs that have boosted my self-esteem and given me strength and in a sense that's what I try to achieve with my own music too. The lyrics to "Younger" are addressed to me as much as to the listener.
Whilst working on "Younger" Seinabo Sey and Magnus Lidehäll took turns in sending words and music back and forth to each other before meeting up in the studio to record. When Lidehäll found fragments he liked, he left them untouched for the final mix. The chorus to "Younger" is such a fragment. The way it sounds in the finished version is exactly the way it sounded when Seinabo first recorded it on her cell phone at her kitchen table.
Seinabo has a unique voice, says Magnus Lidehäll. Not just because of her vocal range, but also because of the character of her voice. You seldom hear someone who sings like she does on the radio. Not only has she got a truly unique voice, she is also totally believable when she sings. That's a rare thing.
An album is scheduled to be released in 2014. But to Seinabo Sey what is most important is to maintain her voice.
"I take nothing for granted. But one thing is for sure. I will sing for the rest of my life. I do not care how it's done. I will always do this no matter what happens."
A voice that grabs hold of the listener and demands attention.
You either have it or you do not.
It is as simple as that.