Best Sam Tiba Songs of All Time – Top 10 Tracks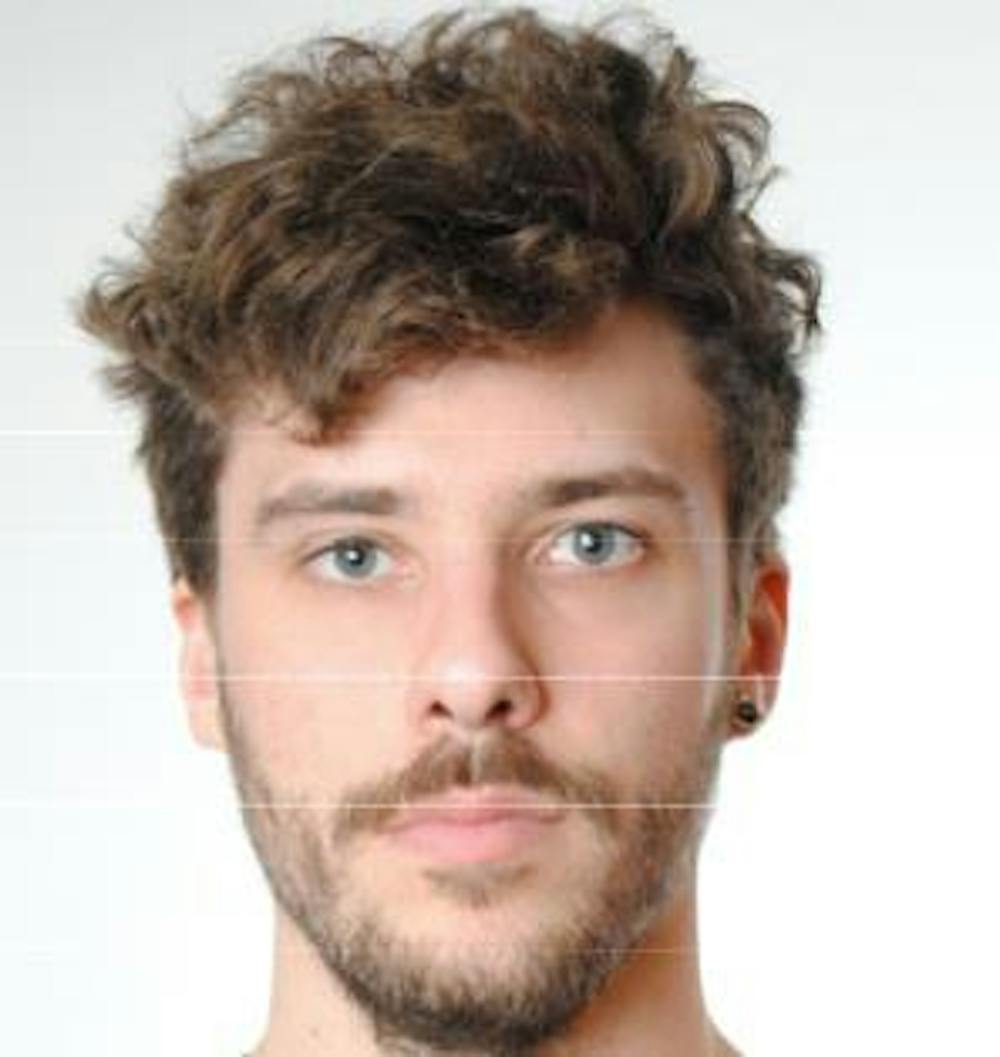 Follow Sam Tiba!
Follow Sam Tiba to get alerts about upcoming events and special deals!
Originaire de Roubaix, Sam Tiba, 24 ans, ne produit des grooves cubistes que depuis deux ans mais s'est plongé dans la musique voilà une bonne décennie.
Sam Tiba has performed in venues such as: La Clairere
Without further ado, here are Sam Tiba top 10 tracks of all time:
1. Paris (Sam Tiba Remix)
KOHH, Sam Tiba
2. Pigments
Bloodz Boi, Sam Tiba
3. Together We Stand - Sam Tiba Remix
4. Sunshine Pulse
Sam Tiba, SIROJ
5. Fable/命運是__?
Sam Tiba, leafyeh
6. Flute
Wantigga, Sam Tiba, Canblaster
7. Nobody
8. One Call Away
Sam Tiba, Jeff Chery
9. Broken Japan
Canblaster, Wantigga, Jengi, Sam Tiba, The Flexican, JAEL, Awich
10. Planetarium
Emufucka, Sam Tiba, Canblaster
Sam Tiba Details
Rock
Originaire de Roubaix, Sam Tiba, 24 ans, ne produit des grooves cubistes que depuis deux ans mais s'est plongé dans la musique voilà une bonne décennie. Avant le démarrage de Club Cheval, il a longtemps été hermétique aux sons club, écoutait et jouait beaucoup de rap français, de reggae roots, de dancehall ou de dubstep, et suivait une hygiène de vie stricte, voire super casse-couilles. Il se convertit brutalement à la danse collective et à l'altération de la conscience en passant une année à Stockholm en Erasmus. Son style de DJing change donc très vite, d'autant qu'il découvre au même moment la dance music issue des sous-cultures noires-américaines – miami bass, juke, ghettotech, baltimore club music, etc –, dont il s'imprègne profondément en introduisant dans ses sets cassures, superpositions et carambolages carnavalesques. Il commence donc à produire ses premiers morceaux en 2009 lors de la création de Club Cheval avec ses amis Panteros666, Myd et Canblaster. Barbie Weed sera son premier track, pas mal de remixes suivront en 2010 ; il joue de plus en plus souvent en club, y compris à l'étranger. Et ce mois-ci, il sort donc l'infernal EP Black Eyed Weed pour Marble.
Ancien étudiant en histoire antique, Sam Tiba a gardé de ces années de fac l'obsession non pas des vieilles pierres, mais des langues tellement oubliées qu'elles en deviennent presque alien, radicalement autres, comme sorties d'un monde invisible. C'est donc un genre de langage musical autre qu'il cherche à développer lorsqu'il produit ou qu'il mixe. Comme un garçon de Bakongo qui entend pour la première fois le son d'une 303, il cherche l'émerveillement, la surprise, la griserie du nouveau, quitte à ce que cela soit maladroit, ou hyper émo, ou juste complètement déconcertant. Et c'est pour cette raison qu'il peut aussi bien s'intéresser à de la techno blanche dominatrice qu'au « Clavier Bien Tempéré » de Bach, à du dubstep wobble en phase terminale qu'à de la pop M6 surcompressée. Toujours plus accumuler les données, jusqu'à ce que tout ça dégénère magnifiquement. Un seul credo : the sicker the better.
Sam Tiba prépare actuellement un nouveau EP et travaille en studio sur le futur album de Club Cheval. Il joue à peu près partout, et tout le temps.
Born and raised in Roubaix, Northern France, 24 year-old Sam Tiba has been producing cubist grooves just for a couple of years, but got deep into music of all kinds more than a decade ago. Well before the early days of his Club Cheval crew, Sam was pretty much unaware of club sounds : his first loves, both as a DJ and as a listener, were French classic rap, roots and dancehall reggae, and then dubstep a little later. He had a very strict lifestyle, drug- and alcohol-free, and now describes his then-self as « kind of boring and self-righteous ». Anyway, he eventually switched on collective dancing and altered states of consciousness while on an Erasmus year in Stockholm. His DJ-ing too suddenly switched on some other shit, as he discovered the whole US ghetto music spectrum – Miami bass, juke and footwork, ghettotech, B-More Club, you name it –, making his mixes way more hectic than before, and more carnival-styled too – ie, unpredictable drops and breaks galore, eerie overlaps and sound crashes all over the place. Sam started working on tracks in 2009 as he and his mates Myd, Panteros666 and Canblaster were launching their Club Cheval unit. Barbie Weed was his first proper tune, then followed by quite a few remixes in 2010 ; since then Tiba's been playing in clubs pretty much all over Europe, and has just released the mind-warping Black Eyed Weed EP on Marble, a French label set up by former Institubes artists Surkin, Bobmo and Para One.
As a former ancient history student, Sam Tiba has always been fascinated by forgotten languages, by those defunct ways of expression that seem so far away now they just exhale otherworldliness, like alien speeches. And that's in some ways an aural equivalent of these old languages he is searching for through his music-making and DJ-ing. Like a Congolese kid hearing the sound of a 303 for the first time, he craves for enchantment, exhilaration, for the sheer newness in music, could it be awkward, hyper emotional or just plain disorienting. And that's precisely why Tiba can get into white, fascistoid techno as much as wobbley, spliffed-out dusbtep, Bach's Well Tempered Clavier or MTV pop hits. The attitude basically being : let's accumulate all this data, let's just stockpile all this shit and then let it melt together and degenerate – the sicker the better.
Currently working in Paris on Club Cheval's debut album and his own second EP, Sam Tiba also plays almost everywhere and almost everytime – like, expect him in Tokyo and Seoul next month –, since he's a wild, versatile, crowd-rocking DJ. Just book him if you want your club hotter.
Text by Etienne Menu