Best Ryan Leslie Songs of All Time – Top 10 Tracks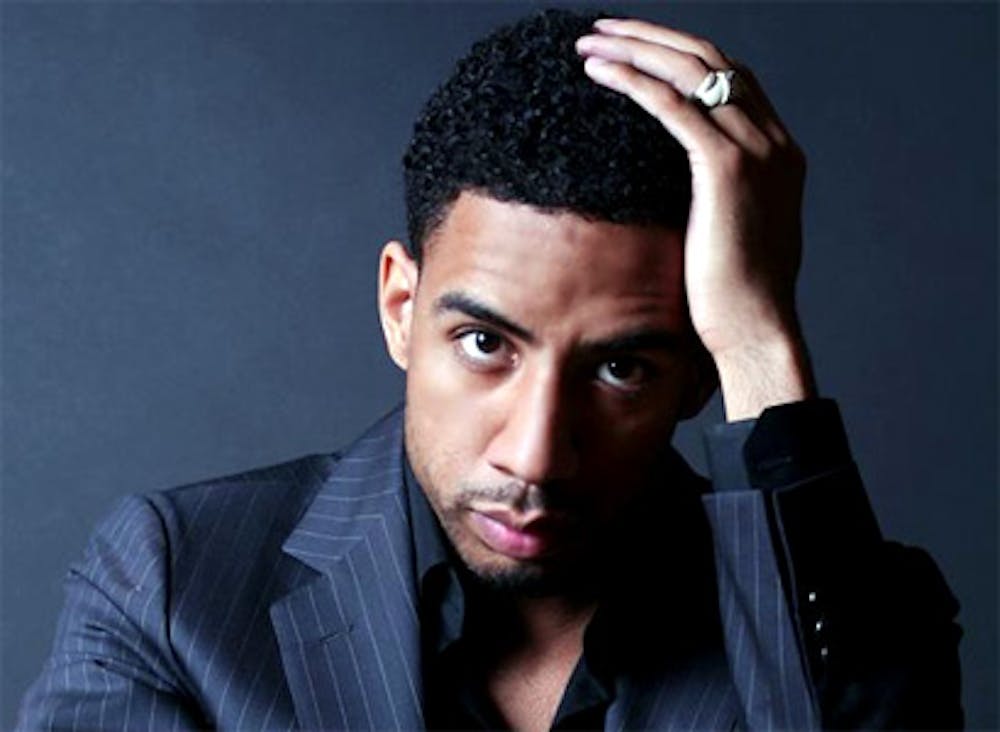 Follow Ryan Leslie!
Follow Ryan Leslie to get alerts about upcoming events and special deals!
Anthony Ryan Leslie (born on September 25th, 1978 in Washington, D.C.) is an American music producer and singer.
Ryan Leslie has performed in venues such as: Music Hall of Williamsburg
Without further ado, here are Ryan Leslie top 10 tracks of all time:
1. Addiction - Main
Ryan Leslie, Cassie, Fabolous
2. Gibberish
3. Something That I Like
4. How It Was Supposed To Be
5. Rescue You
6. Diamond Girl - Main
7. Irina
8. I Choose You
9. Valentine
10. Hello
Ryan Leslie, Jasmine Villegas
Ryan Leslie Details
R&B, Rap / Hip-Hop
Anthony Ryan Leslie (born on September 25th, 1978 in Washington, D.C.) is an American music producer and singer. Founder of the marketing and media company NextSelection, Ryan is best known for his production work with Bad Boy Records artist Cassie and her single Me & U.
Early life
Leslie graduated from Harvard University at the age of 19 with a degree in Government and Economics. During his time at college he sang four-part harmony for Harvard jazz group, The Krokodiloes. It was here that he discovered his passion for music.
Before studying at Harvard, Leslie lived in several different American cities (namely Atlanta, Nashville, Richmond, Oakland, San Francisco and Stockton) and at one point lived in Brussels, Belgium.[1] He now lives in Harlem, New York City.
Known for his flamboyance, Leslie is perhaps best know for his excessive narcissism and fashion sense (the latter borrowed from Sean Combs).
Producer
Leslie's production history spans several contemporary music genres, including hip hop, R&B, pop, gospel, dancehall, and polka, even karoke. Production credits include Beyoncé, Britney Spears, Cassie, Diddy, the Myth, Donell Jones, New Edition, and Cheri Dennis.
He is currently working with singer-songwriter Usher.
Performer
In early 2005 Ryan Leslie released a promotional mixtape entitled The Talented Mr. Leslie. This marked the start of his career as an R&B performer and was intended to generate interest in his upcoming debut album. However, due to legal battle with The Talented Mr. Ripley and issues with record label Casablanca, this album did not meet its spring 2005 release date and has yet to be released.
Pioneering New Promotion Mediums
Ryan Leslie has recently been championing the newest internet sensation, online video sharing at YouTube and pioneering the medium as he posts voyeuristic clips of the business he undertakes as an artist trying to create a brand new vibe with his music, and as he produces alongside some of the worlds top urban music artists and labels. The YouTube channel RyanLeslieTV went under investigation during the end of October, after allegations of 'subscription rigging' being spread through the YouTube online community.
A public statement was initially read on the YourTubeNEWS channel in relation to the issue before Ryan Leslie posted a video further clarifying the issue on the day his account was cleared of the allegations and RyanLeslieTV was re-added to the "Top 10 Most Subscribed Channels of All Time" page. Similar allegations have plagued his latest client, Mia Rose, a young karaoke singer from London.