Best Run Dmt Songs of All Time – Top 10 Tracks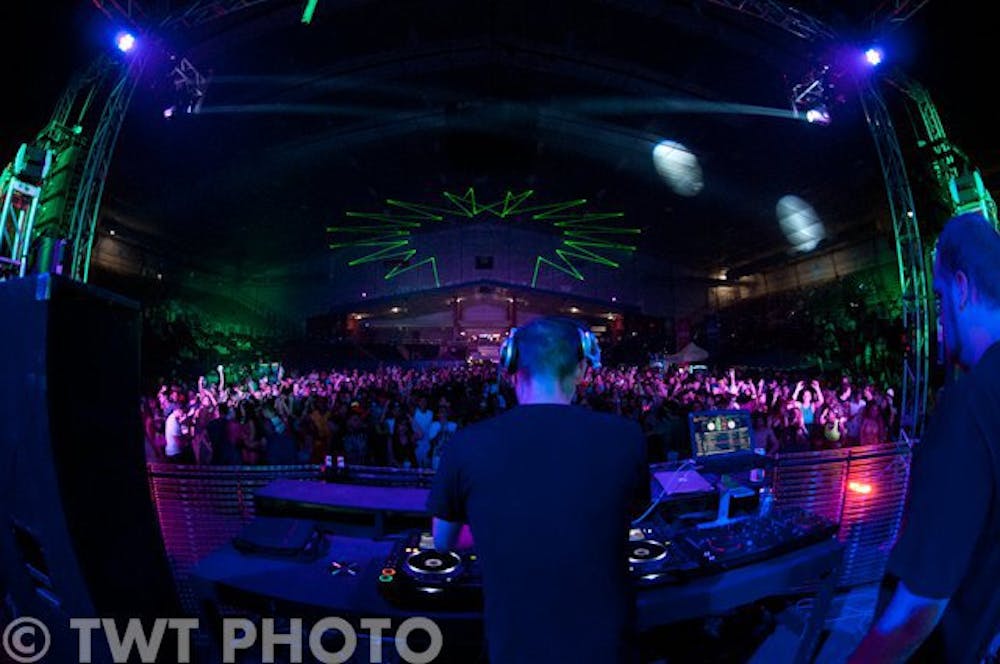 Follow Run Dmt!
Follow Run Dmt to get alerts about upcoming events and special deals!
RUN DMT's sound reflects a torrid love affair with heavy basslines, thunderous beats, and haunting melodies.
Without further ado, here are Run Dmt top 10 tracks of all time:
1. Analogue Noir
2. Revolution - RUN DMT Remix
Diplo, kai, Faustix & Imanos, Run Dmt
3. Rhythm Runners (feat. Dirt Monkey & Barrington Levy)
Run Dmt, Dirt Monkey, Barrington Levy
4. A Candlelit Dinner With Inamorta - Run DMT Remix
5. Sugarcube - Bassnectar Remix
6. Now (feat. Rye Rye) - Run DMT Remix
Bassnectar, Rye Rye, Run Dmt
7. Baraka's Theme
8. Jah No Partial - Run DMT Remix
Major Lazer, Flux Pavilion, Run Dmt
9. Real Steel - ANiMAL-MUSiC & Raptus Remix
Zardonic, Mark Instinct, Numbernin6, Run Dmt, ANiMAL-MUSIC, Raptus
10. Gamma Ray (feat. Vorso)
Run Dmt, Vorso
Run Dmt Details
Electronic
RUN DMT's sound reflects a torrid love affair with heavy basslines, thunderous beats, and haunting melodies. Formed in Austin, TX in the summer of 2010, RUN DMT approached heavy bass music without borders; touching on Dubstep, Drumstep, Trap-beats, Moombahton, atmospheric Downtempo and more. In his short 2 year of history he has made high profile appearances at Camp Bisco, Nocturnal Festival, Snowglobe Music Festival, and Counterpoint Fest. RUN DMT's original productions and remixes have become recent playlist staples for DJs ranging from Bassnectar to MSTRKRFT to Excision to 12th Planet and beyond. RUN DMT has done official remixes for the likes of The Who, Major Lazer, Asking Alexandria, Figure, and Bird Peterson.
In 2011, RUN DMT's first official release, "Drop Top" hit the top of the Beatport charts and remained in the Top 10 for six weeks. "Drop Top" was followed by a series of high charting EPs thru Play Me Records and a high profile inclusion on the Mortal Kombat video game soundtrack with "Baraka's Theme". RUN DMT capped off the year with a Mad Decent released mixtape "Year of White Rabbit".
In June 2012, RUN DMT released his debut full length album "Union of Opposites", featuring Chali 2na, Dj Swamp, and Zeale, which hitt #2 Dubstep and #11 Variety Charts on Beatport. RUN DMT is closing 2012 out with a brand new 58 track, 140 minute mixtape, "The Existential Mix" and a Remix EP for "Into The Sun" featuring remixes from Brillz, AFK, and Gosteffects.