Best Rennie Pilgrem Songs of All Time – Top 10 Tracks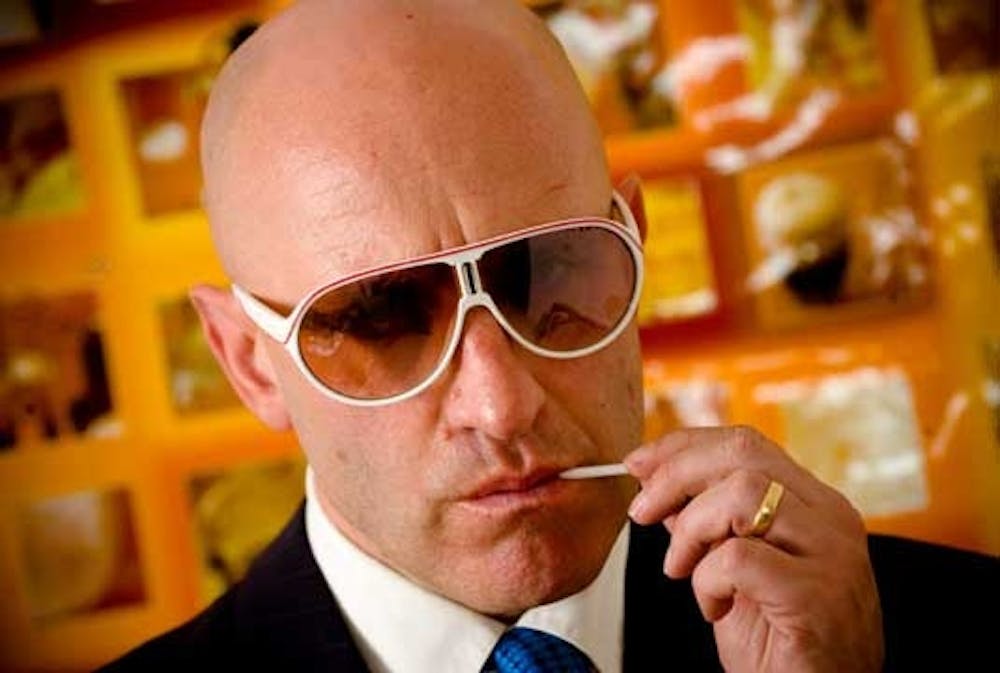 Follow Rennie Pilgrem!
Follow Rennie Pilgrem to get alerts about upcoming events and special deals!
Son of a jazz trumpeter, Rennie started life playing tenor saxophone and sitting with his Father's various bands around Southern England.
Without further ado, here are Rennie Pilgrem top 10 tracks of all time:
1. Bug
Rennie Pilgrem, Roxiller
2. 2 Freaks - Original
Rennie Pilgrem, BLIM, MC Chickaboo
3. A Place Called Acid (feat. Thursday Club) - Rennie's Indigestion Mix
Rennie Pilgrem, Thursday Club
4. 2 Freaks - Unreleased Dub Mix
Rennie Pilgrem, BLIM
5. Warrior Style - AS.IF KID 2-Step Remix
Rennie Pilgrem, AS.IF KID
6. Boom! Shake the Room - Rennie Pilgrem Mix
DJ Jazzy Jeff, The Fresh Prince, Rennie Pilgrem
7. Black Widow (feat. Uberzone) - Original
8. Slingshot (feat. BLIM) - Original
Rennie Pilgrem, BLIM
9. Eraser
10. Sharp Shooter
Alan Hawkshaw, Rennie Pilgrem, Jeremy Panufnik
Rennie Pilgrem Details
Electronic
Son of a jazz trumpeter, Rennie started life playing tenor saxophone and sitting with his Father's various bands around Southern England. Later after getting heavily into 'black' music he formed various funk bands playing sax and keyboards. Rennie's musical infatuation took a big twist when he heard the sounds coming out of Detroit in the late '80s. After making rudimentary House music on the wrong kind of drum machines with soon to be Rhythm Section members Ellis Dee, Richard Thake and Nick 'Newton Scott, they had interest from (amongst others) the new British house label Guerrilla. Preferring to release their own material they formed Rhythm Section Recordings and became part of the wave of breakbeat house that went on to become known as Hardcore in the early '90's.
Their third release 'Comin' On Strong' was a anthem and would have charted top 40 if they'd known about 'bar codes' on records. With Ellis Dee the crowned king of rave Djs, Rhythm Section played at pretty much every main party between '90-92'. On the same bill as The Prodigy, Moby, Altern 8, Shades Of Rhythm and Bizzare Inc. Their music was very big with pretty much every major DJ at the time, Fabio, Grooverider, Ray Keith, Carl Cox etc etc
As the drugs sped up, so did the music. When the bpms reached a ridiculous 150, Rhythm Section decided to call it a day and separately went back to making music at House tempo.
In 1993 Rennie founded Thursday Club Recordings (TCR) as a medium for putting out his own material. His first few releases were funky house with a smattering of breaks lurking in the background. Recording now as 'Thursday Club' he had a big tune with 'Thursday Theme' which was chased by Virgin.
A chance PA in Florida was another turning point in 1994. Hearing a thriving breaks scene at its original tempo galvanized Rennie into going back to pure breaks.
'A Place Called Acid' (1995) was one of the biggest breakbeat tunes around. With his pedigree as a member of the legendary Rhythm Section in the rave days Rennie's remixing skills are much in demand. He also set up 'Friction' with Adam Freeland, Tayo and Ian Williams which pretty much kick-started the whole 'Nu Skool' scene. He also coined the term 'Nu Skool' along with his fellow Friction partners as a way of describing their music.
He's released records on Whole9yards, City Of Angels, Chrysalis/EMI, Mob and China Records to name but a few. He's collaborated with many top producers including legend Arthur Baker (on 'Like No Other', 'Hey Funky People' and 'Face It'), BLIM (on that massive 'Eskimo' track and the equally huge '2Freaks') and with Meat Katie (on 'Rubba' and 'Atmosphere'). Following on from the huge 'Black Widow', Rennie also decided it was time to go back into the studio with Uberzone and their follow-up 'Cous Cous' received support from the likes of everyone from the Plump DJ's to Pete Tong and Sasha!
He continues to DJ all over the world and wow audiences with his dancefloor-friendly funk-infused breaks sets. He is resident at Rome's premier night, Agatha and runs a hugely successful clubnight, 'Hum', with Meat Katie which takes place in London (the last one had 1400 people pack through the doors!). He is also part of the team responsible for the 'Breaksday' concept – so far 3parties have been held, one at WMC in Miami which was one of the most talked about parties of the conference and more recently at The Glade Festivals which were both huge successes.
He has been voted 'Most Valuable/Influential Person' at The International Breaks Awards four years running and last year also picked up awards for Best Single (2Freaks) and Best Remix (for Emit/Collect which has just been signed to Universal).
Rennie released a mix album on Perfecto 'Perfecto Breaks' which received huge support across the board and has recently remixed the likes of Braund Reynolds, Rich Thair and Ferry Corsten's 'Rock Your Body' which got caned by all the top jocks. Lately he has completed new collaborations with the likes of Lee Coombs, scored the opening sequence for the movie 'Football Factory' and his second artist album 'Pilgremage' was released to high acclaim on TCR – his label that is 13years young and is fast approaching its 100th release – an incredible feat for any independent label. And of course he continues to be chairman of the local 'Dwarf-Hurling' association.
Pilgrem has just formed a live band 'Rennie Pilgrem & The TCR Allstars' who've been astounding audiences with their performances – his first live shows in 10years! So far they've wowed audiences at Glastonbury, Glade Festival & Fabric amongst others – and with press reviews calling them 'outstanding' and 'A Revelation' and crowd reactions being incredible, this is one band that are bound to cause waves….
Rennie's was recently asked to do a new track for the new Wipeout Pure PSP consol and has just released a new mix album in celebration of TCR's 100th release. Radio 1 just asked him to do the hallowed 'Essential Mix' which got critical acclaim from around the world. He is about to start work on his third artist album which is slated for release in 2006.