Best Ramadanman Songs of All Time – Top 10 Tracks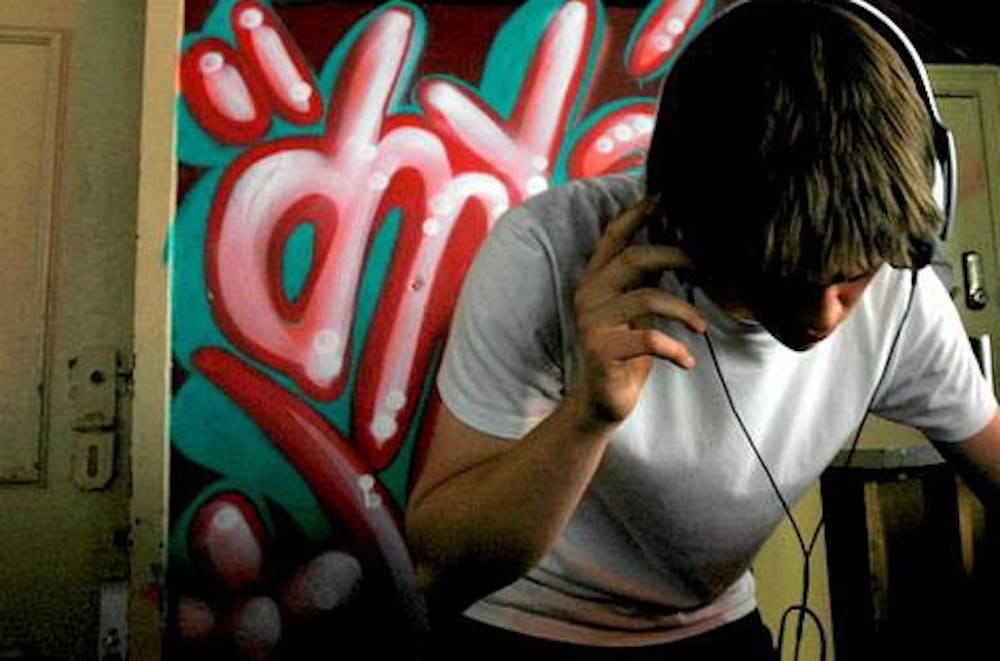 Follow Ramadanman!
Follow Ramadanman to get alerts about upcoming events and special deals!
David 'Ramadanman' hails from north London, but now lives near Bournemouth and goes to university in Leeds.
Without further ado, here are Ramadanman top 10 tracks of all time:
1. Glut
2. Night Air - Ramadanman Refix
Jamie Woon, Ramadanman
3. Bass Drums
4. Don't Change for Me
5. Tempest - Mixed
6. Your Words Matter
Ramadanman, Midland
7. Void 23 - Carl Craig Re Edit
Ramadanman, Appleblim, Carl Craig
8. Tempest
9. Revenue - Untold Remix
10. Put You Down - Ramadanman Refix
TRG, Ramadanman
Ramadanman Details
Electronic, Dubstep
David 'Ramadanman' hails from north London, but now lives near Bournemouth and goes to university in Leeds. He has been DJing from the age of 14, beginning with deep house and hip hop, becoming attracted to hip-hop and jungle as he grew older.
Ramadanman has been interested in music all his life, and began producing by recording keyboard songs onto cassettes. After learning how to make music on computer, Ramadanman started to use his brother's copy of Fruity Loops at around the age of 15. He has stuck with this program ever since.
He heard about dubstep through making grime instrumentals, after several people commented that his beats sounded like it. Inspired by a Mala set after reaching FWD for the first time in April 2006, Ramadanman became involved in the dubstep scene. He made many tunes that summer after moving house, two of which he had professionally mastered at Transition Studios. These tunes were digitally released as WAVs, and were sold directly to DJs through Dubstepforum.com.
Since then Ramadanman has put out two more digital releases, and has seen his music appear on vinyl. His tune 'Response' was the first release on Bare Dubs, and the anthemic 'Good Feelin' came out on 2nd Drop Records with a Jamie Woon remix on the flipside. In late 2007 his track 'Every Next Day' opened proceedings on the compilation Box Of Dub 2, released by the legendary Soul Jazz Records. He has enjoyed DJ support from Skream, Kode9, Distance, Mary Anne Hobbs, Rob da Bank and many more.
Ramadanman decided to start a record label called Hessle Audio with fellow students Ben UFO and Pangaea at the start of 2007 and the first release by TRG sold out within weeks. He is involved in organizing the Leeds' first 100% dubstep night 'Ruffage', as well as hosting a weekly show on internet radio station Sub FM. 2007 has seen Ramadanman DJ in UK cities such as London, Leeds, Bristol, Nottingham, York, Brighton, Cambridge, Stoke and Durham as well as international bookings in Amsterdam, Berlin and Brussels.
In 2009 he was asked to do a mix for Tempa's coveted Dubstep Allstar (Vol. 7), which gained him much exposure. That same year he released two widely popular EPs on Appleblim's Apple Pips imprint, as well as a release on 2nd Drop.
2010 has by far been Ramadanman's most prolific year, with over a dozen releases and remixes for some of the most respected underground bass label's on the planet, including Swamp '81, Hemlock, Aus Music, Modeselektor's Monkeytown Records and his own Hessle Audio. These releases have gotten universal praise, including incredibly high marks from Pitchfork, Big Up, Resident Advisor and XLR8R to name a few.
Ramadanman has performed alongside a multitude of artists including as Digital Mystikz, Skream, Benga, Modeselektor, Kode9, D1, Rusko, Kromestar, Plastician, Appleblim, Martyn, Mary Anne Hobbs, Heny G, Scuba, Joy Orbinson and Headhunter.
He has just released a new Fabric live CD.