Best Pretty Lights Songs of All Time – Top 10 Tracks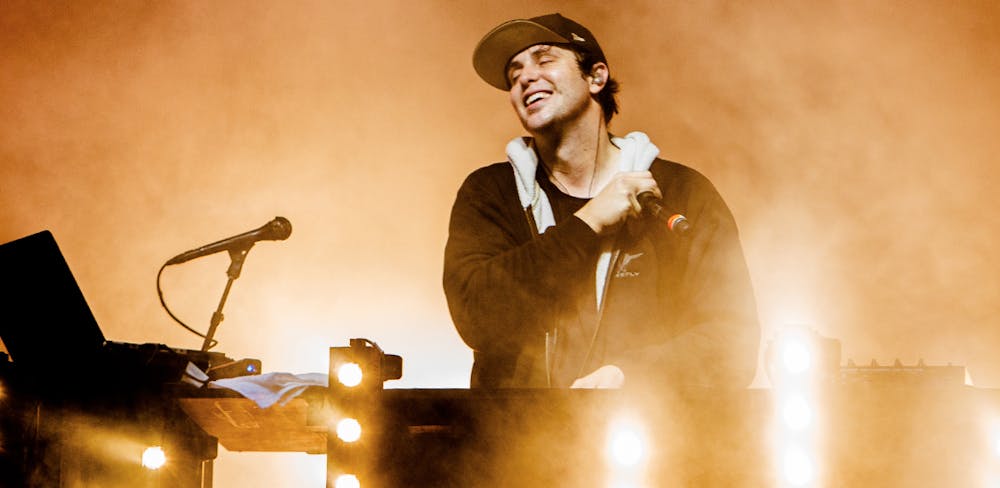 Follow Pretty Lights!
Follow Pretty Lights to get alerts about upcoming events and special deals!
Pretty Lights (Derek Vincent Smith) had yet another year steeped in a retro­future landscape.
Without further ado, here are Pretty Lights top 10 tracks of all time:
1. Finally Moving
2. One Day They'll Know (ODESZA Remix)
3. Only Yesterday
4. Rainbows & Waterfalls
5. Hot Like Sauce
6. Yellow Bird
7. I Can See It In Your Face
8. We Must Go On
9. Lost And Found (ODESZA Remix)
10. Ethereal
League of Legends, Pretty Lights
Pretty Lights Details
Electronic, Rap / Hip-Hop
Pretty Lights (Derek Vincent Smith) had yet another year steeped in a retro­future landscape. A recording session at Rick Rubin's acclaimed Shangri La Studios early in 2014 dovetailed Pretty Lights into a full summer hitting the festival circuit in the UK and Europe, with stops at many major festivals including Sonar (Barcelona), Glastonbury (UK), Exit Festival (Serbia), Melt! Festival (Germany), and Tomorrowland (Netherlands). In addition to the festival shows, the GRAMMY­nominated artist also headlined shows in Paris and Ibiza.
Derek Vincent Smith, a Colorado native, also celebrated his fifth season selling out two nights at Red Rocks in 2014, this time in under twelve hours. Those Red Rocks performances displayed an unprecedented six sets over the course of two nights without a single repeat: two solo sets, two sets with the Analog Future Band, and two sensationally captivating sets featuring members of the Colorado Symphony. The Third Annual Basslights event featuring both Pretty Lights and Bassnectar, blasted off at Hampton Coliseum after Christmas with a pair of sold out shows. Capping off 2014, Pretty Lights headlined the beautiful Sea of Dreams event for New Year's Eve in San Francisco for two nights.
2015 centers around a heavy focus in the studio, sifting through the gold captured at Shangri La, and a handful of special appearances throughout the year.